On November 12th, 2014 we were joined by 3 of the brightest brains in Local Search to review & debate the impact of the Pigeon update.
Launched in July 2014, the Pigeon update aimed to provide more accurate local search results that are tied closer to traditional organic search ranking signals and more tightly geo-targeted around the searcher's location. The impact has been widespread and varied – with some businesses and whole industries negatively affected.
Watch Webinar Recording
Our Expert Panelists
Mike Blumenthal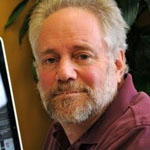 Mike is one of the best known figures in the industry and an avid fan of local search; a subject which he writes about on his blog Understanding Google Places & Local Search. Mike's blog was ranked as the no. 1 local search blog in our poll at the end of last year. Follow Mike on Twitter & G+.
Andrew Shotland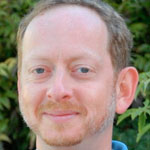 A former head of business development for InsiderPages, Andrew is the owner of Local SEO Guide  where he expertly provides clients with SEO and SEM consulting services. Andrew was part of the recent 'Deconstructing Pigeon Panel' at SMX & has written numerous articles on the update, including most recently this. Follow Andrew on Twitter & G+.
Joy Hawkins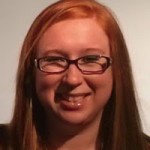 Joy is Marketing Director at Imprezzio; an online marketing company that currently works with over 1,300 small businesses in the United States and Canada. On top of this, Joy has been a Google Top Contributor since February 2013 and has been working with small businesses in the Online Marketing industry since 2006. Follow Joy on Twitter & G+.
About this Webinar
Agenda:
What are headline changes that Pigeon has brought about?
Which ranking factors have gained & lost impact since Pigeon update?
Which businesses are the biggest winners & losers post Pigeon?
Location & proximity have become more significant – How does this impact local businesses?
A lot of spam has crept into local pack results since Pigeon – Why has this happened?
The display of results has also changed – Why did so many 7 packs become 3 packs?
What does the pigeon update tell us about how Google looks at local search?
How can businesses future-proof themselves against major updates?
Time & Date:
Wednesday 12 November 2014
56 mins
About InsideLocal Webinar Series
BrightLocal & the Local Search Forum have teamed up to deliver an exciting series of local search focused webinars. The 'InsideLocal' webinar series explores the most important, most topical & most exciting areas of local search marketing.