On Wednesday April 22nd we were joined by three industry experts to discuss effective social strategies that genuinely drive new customers.
It was the first InsideLocal webinar in the current series that looked closely at social media, and we took particular interest in how small & local businesses can make social work for them, and how a well planned strategy can drive new business.
Watch Webinar Recording:
Our Expert Panelists
Dana DiTomaso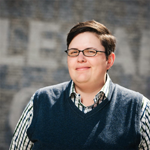 Dana is a Partner at Kick Point, based in downtown Edmonton. Having entered the digital marketing field 10 years ago, Dana is passionate about helping local businesses understand the digital world. Dana is a regular industry speaker, the technology columnist for CBC Edmonton AM, and was also named Alberta Venture's Next 10 & Avenue Magazine's Top 40 Under 40 in 2012. Follow Dana on Twitter & G+.
Chris Marentis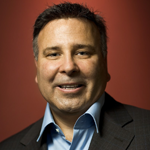 Chris Marentis is the Founder and CEO of Surefire Social, who who provide turnkey integrated marketing SaaS technologies and services focused on local marketing for national Brands and small businesses, including its new platform, Surepulse. Chris has driven innovation and growth for numerous large media brands & startups and is a regular columnist for Search Engine Land. Follow Chris on Twitter & G+.
Cami Bird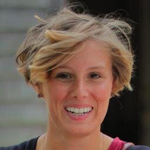 Cami Bird is the Content & Partner Marketing Manager at LocalVox, an effective, online marketing platform that helps local businesses reach local consumers online via social media, search engines, directories, local publishers, mobile and more. Cami is an expert in social media engagement and inbound marketing. Follow Cami on Twitter.
About this Webinar
Agenda:
True Value of Social for Local Businesses
Engage or Get Out
The Perfect social media strategy
Setting the Right Objectives
Choosing the Right Content & Platforms
Delivering New Customers through social Media
Targets, Measurement & Adaption
Time & Date:
Wednesday 22 April 2015
60 mins
About InsideLocal Webinar Series
BrightLocal & the Local Search Forum have teamed up to deliver an exciting series of local search focused webinars. The InsideLocal webinar series explores the most important, most topical & most exciting areas of local search marketing.