Tell us how you rate AdWords Express
We've created a short survey to gauge the use & effectiveness of AdWords Express.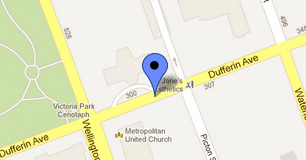 The purpose of the survey is to understand how widely used AdWords Express is amongst SEOs, and find out how they rate this marketing channel in terms of ROI, and in comparison to regular AdWords.
There's just 6 quick questions, as well as a short section (optional) where we invite you to leave your opinions. All survey entries will remain anonymous unless you'd like us to use your quotes in the write-up – in which case please leave your name & website in the required field.
The results of the survey will be published on Search Engine Journal & the BrightLocal blog in March.

---
About AdWords Express
Online visibility is essential for local businesses, and with limited space in the local pack & organic results, that can often mean that paid channels are a more viable option.
Local businesses can use regular Google AdWords to create local PPC campaigns, or they can use AdWords Express, which enables a local business to reach new customers by displaying ads in their local area.
Advertisers can write a quick ad, set their budget, and then sit back whilst AdWords Express automatically manages where and when ads will appear in their local area.
Whereas regular Adwords requires much more ongoing maintenance, AdWords Express does not even require advertisers to choose their keywords.
In theory, it's a smart option for local businesses who don't have the time to implement & optimize a full blown Google AdWords account. But what we want to know is how many Local Agencies & Consultants are using it, and how they rate its ROI.
---