Free new tool released!
We've just released a FREE new tool that lets you check Google search results from any location. The Local Search Results Checker makes it quick & easy for you to see search results in Google or Google Maps from the perspective of any town or city worldwide.
We know that searching from other locations is a much debated & needed requirement for many Local SEOs, so we hope this handy tool will make your SEO lives easier!
---
Check localized search rankings from any town, city or location worldwide
Say hello to the Local Search Results Checker!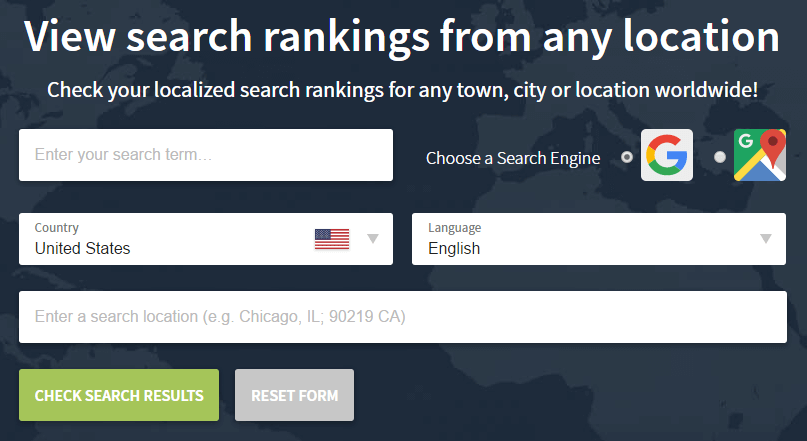 The Local Search Results Checker is simple to use. It's just 4 easy steps:
Enter Search Term
Set a Location
Select Google / Google Maps
You're done!
Just follow these simple steps & we'll quickly show you the SERPs for your chosen search (see below):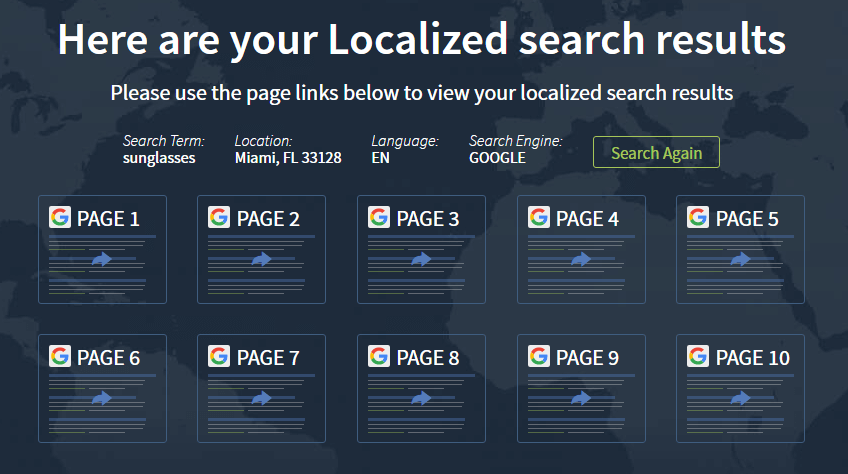 You can then click on each SERP page & see the results as they appear in your chosen town, city or location.
Try it now & let us know what you think. We'd love to hear your feedback!