What is Schema Markup?
Through natural language processing, search engines can figure out up to 80% of what your website is about. To help the search engines figure out the last 20%, Google, Yahoo and Bing created a new way for us to translate website content into a language that search engines understand. The language used to help the search engines understand certain pieces of content on your site is called Schema.org (aka Schema). Schema markup is one of the most under-appreciated yet most powerful new ways to differentiate your local business online. Today, only 31.3% of websites use Schema markup, and most are only doing the basics (acmqueue, Dec 2015).
Schema markup is code that you put on your website that explicitly tells search engines what the page is about so they can better match searchers with the content they are looking for. Why? Because Google has evolved from looking at strings of text, to identifying the "things" the text defines. This means that instead of just focusing on having great, unique content on a site, Schema markup should be used to define the "things" on the site and how they relate to other "things" on the web. When the Schema markup code is used correctly, search engines reward the website by adding additional information about the business into search results and (hopefully) sending more searchers to the site. The rewards in search are in the form of rich results, such as knowledge graph cards, review rich snippets and rich cards. Examples of these rich results are shown below — Review Snippet, Recipe Snippet and Rich Snippet Article Content Carousels.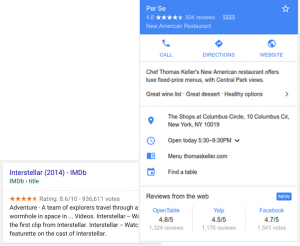 Review Snippet

Recipe Snippet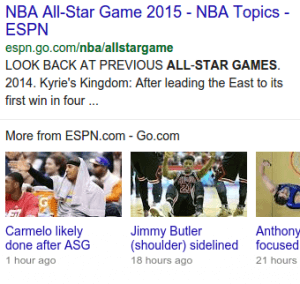 Rich Snippet Article Content Carousels
Schema markup compliments traditional SEO and is recommended by Google.
Schema markup explains the meaning of content. For example, if a page is talking about Java, your Schema markup will clarify to search engines whether the page is about coffee, a programming language code or the Island in Indonesia. This is one of the most important benefits of Schema markup — it can be used to clarify exactly what a business is about.   
My goal for this article is to show you how Schema markup can benefit local business clients by increasing search visibility, click-through rates and providing context about the business. I'll outline the tactics that agencies should adopt to achieve the best outcomes for local businesses with Schema.