In the past, digital marketing agencies had a clear division between SEOs, Social Media Managers, Analytics, Creative and Website Design/Development teams. They never seemed to mix – and combining these "disciplines" wasn't generally encouraged either. However, those of us who have been in the digital marketing industry for a while knew that at some point that had to change. As Maggie Malek pointed out in her SMX West presentation, SEO and Social: A Match Made in Marketing Heaven, those siloed days are over, people.
What has triggered this new philosophy? First, even though they involve very different strategies, search and social media have both proven to be very successful ways to reach new customers and clients. According to eMarketer, businesses will increase their spend on search and social in 2017. Almost three-quarters of marketers say they anticipate increasing their spend on the two channels this year – with Google and Facebook leading the pack.
Search has also changed. Consumers are researching products, services and companies using a variety of methods – search, social, video, written content, images, websites, etc. So "layering" these strategies makes sense. The path to conversion is often fragmented and non-sequential:

To make things even more complex, the digital marketing landscape itself is changing constantly: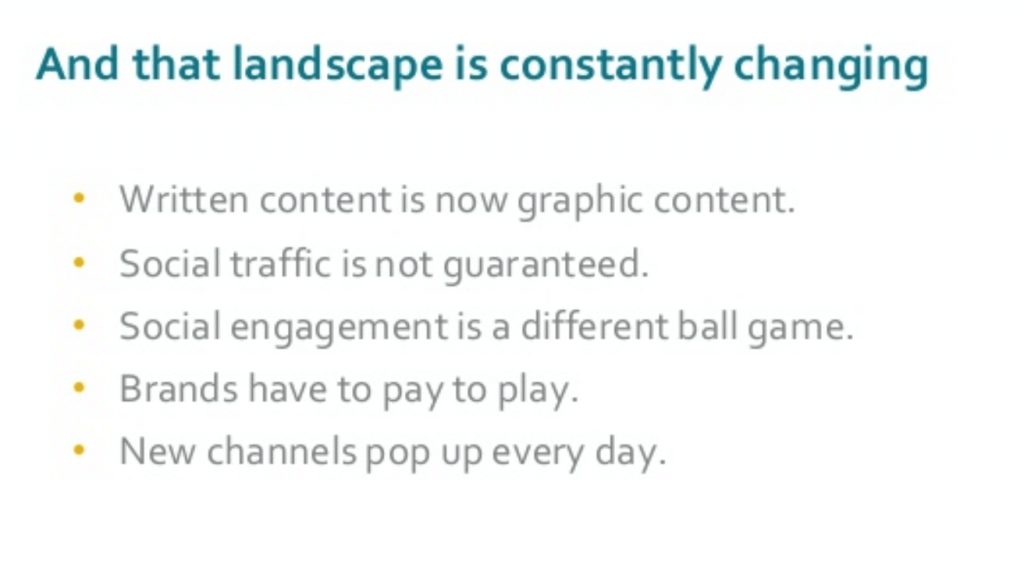 Consumers Have Information Overload
With all the different ways people find information, they're on overload! To win, businesses must start communicating by creating authentic conversations with their potential customers (not at them.) One way to do this is by following Malek's philosophy and change the way digital marketing content strategies are developed and executed: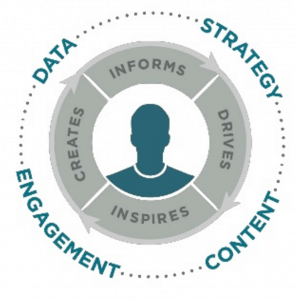 Here are some steps she advises:
Start with data
Develop your content strategy
Create relevant, engaging content
Foster and grow conversations
Experiment, measure and then repeat!
First, start with data. What are people searching for? What questions are they trying to find answers for? What's trending? Look at your analytics and do your research. It's important to remember that Google is not the only place people search – think hashtags, Twitter search, Facebook, YouTube, LinkedIn and more. You also want to check social media to see what people are saying about products and services to their friends and family. What types of questions are they asking about what you have to offer? How can you answer those questions through quality, creative content that grabs their attention, gets shared and gets found on the search engines?
Let's face it, though, you can't be every place all the time so you want to carefully pick your channel battles carefully (especially if you have a small team and limited budget.) You may want to begin with just two channels to start with, like search and Facebook, for instance.