Welcome to the Local Services Ads Click Study! Local Services ads, or 'Local Services by Google' as they're more formally known, are Google's latest in-SERP advertising option for local and Service Area Businesses (SABs).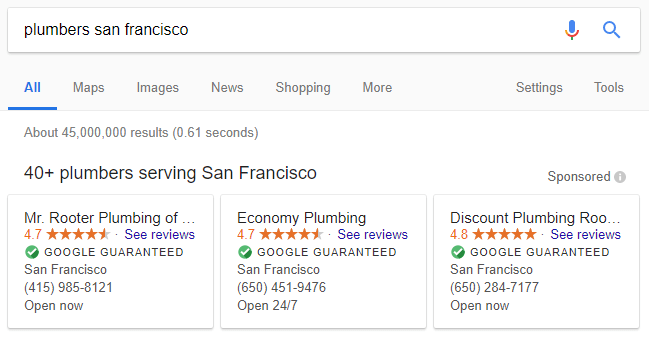 With Google launching LSAs in more and more locations and for more types of businesses, we wanted to find out:
To do this, we enlisted more than 5,500 impartial internet users to help us find out how the emergence of Local Services ads impacts the way consumers use and choose local businesses in Google search results.
We directed even splits of testers to SERPs resulting from the following SAB-based search terms (half with and half without LSAs, and all based in the same location):
If you'd like to find out more on the methodology, click here.
Throughout the study, SAB and LSA expert Tom Waddington has provided his insights into what the findings show. A huge thanks to Tom for his excellent explanations! To stay up to date on the latest on Local Services ads, be sure to follow Tom on Twitter.
---
How Do Google's Local Services Ads Affect SERP Click-through?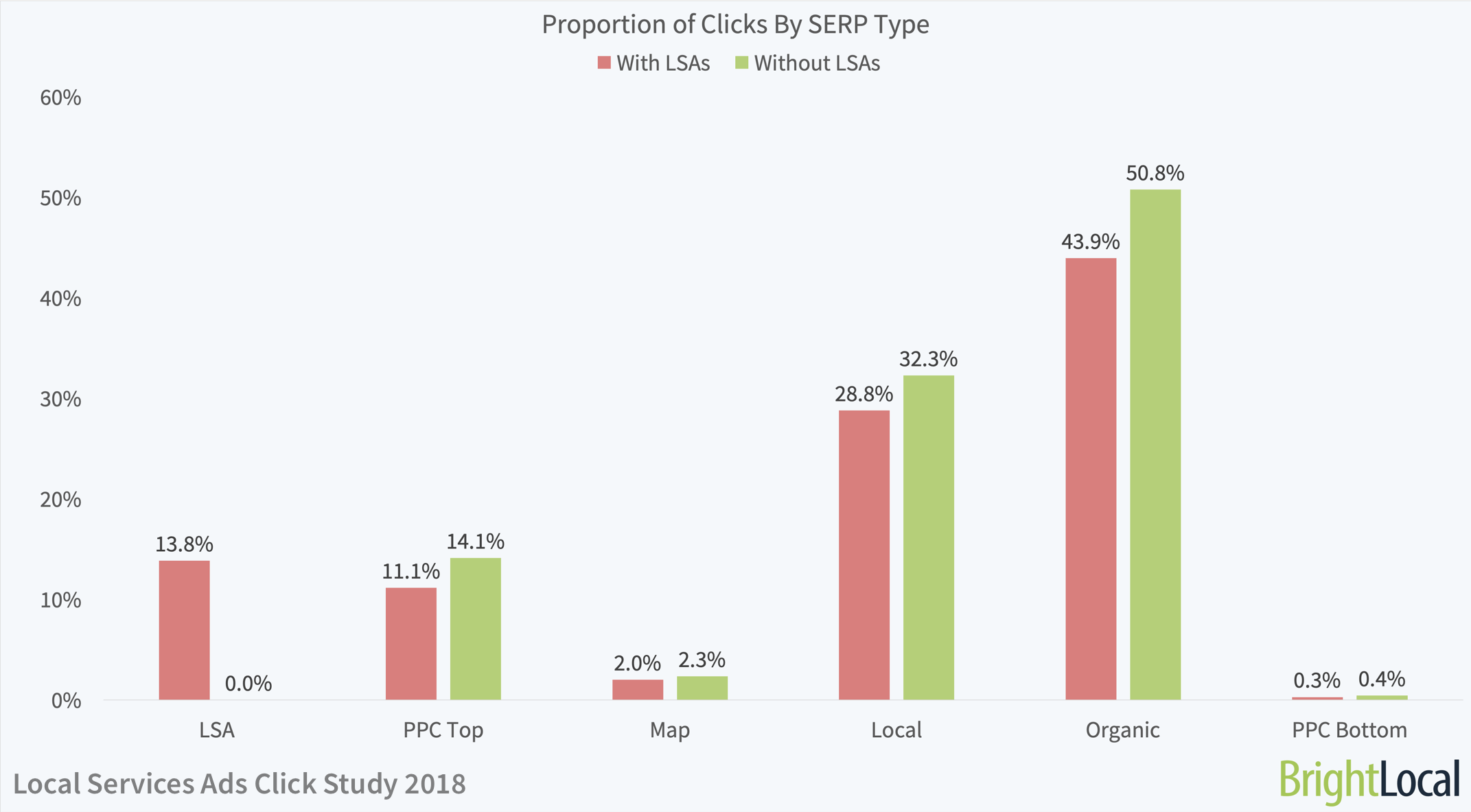 Local Services ads were only shown to half of the testers.
The Proportion of Clicks by SERP Result Type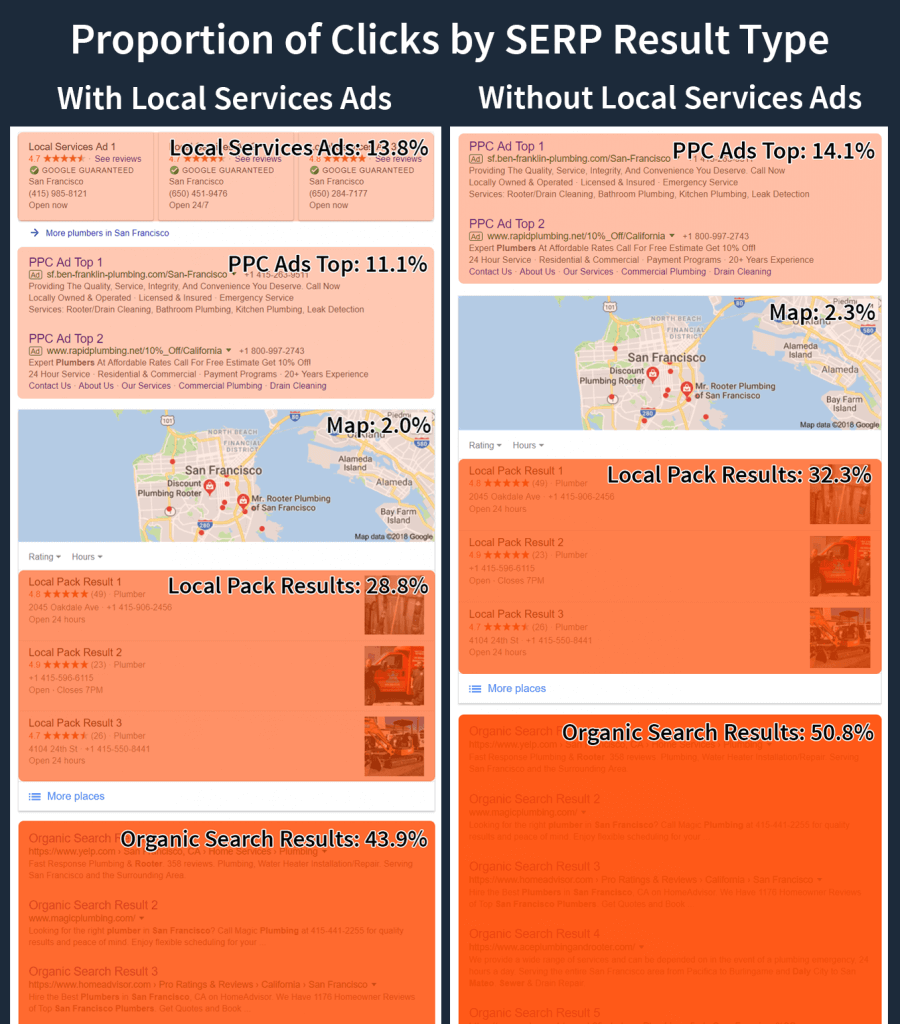 To see the full SERP heatmap, click on the above image. This heatmap shows the average across the ten tests, grouped by the type of click. You can view the individual SERP results heatmaps in the appendix below. 
Key Findings
The presence of Local Services ads affects the number of clicks for all other SERP types.
When LSAs are present, 25.3% of all clicks are on paid results. When LSAs are absent, this is 14.6% – a difference of 10.7%.
Organic results receive the most clicks of all SERP types, though they see a drop of 6.8% when LSAs are present.
When LSAs are present, 55.8% of clicks are before organic results. For non-LSA SERPs, this is 48.7%.
The local pack is the second most clicked-on SERP type, followed by PPC adverts appearing at the top of the page.
PPC ads at the bottom of the page receive only a tiny proportion of clicks.