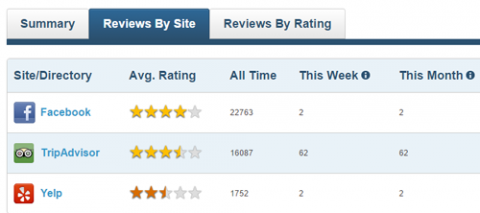 Tool/Service:ReviewFlow
Track Facebook & TripAdvisor Reviews with ReviewFlow
Details
You can now track & report online customer reviews from both Facebook & TripAdvisor with ReviewFlow.
In a major update to our review tracking tool, we've added functionality to find & monitor reviews on both sites as part of our commitment to making the best local SEO & reputation management tools on the market.
Key things to note:
ReviewFlow now tracks Facebook & TripAdvisor, as well as 16 other review sites
If you have existing ReviewFlow reports, then you will need to amend the settings in order to start tracking Facebook & TripAdvisor
If you are setting up a new ReviewFlow report, then there are no further actions required!