6 Essentials of CitationBurst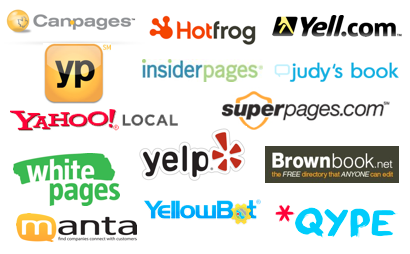 1. Over 1,600 high value citation sites to choose from
Our Citation database contains over 1,600 'known' citation sites. These are a powerful mix of general directories, local directories, niche directories & events sites which your business can be listed on. We're pleased to say that we can now submit & update Google+ Local listings as well! Citations are an essential factor for improving your Google+ Local ranking and CitationBurst makes generating local citations a cinch!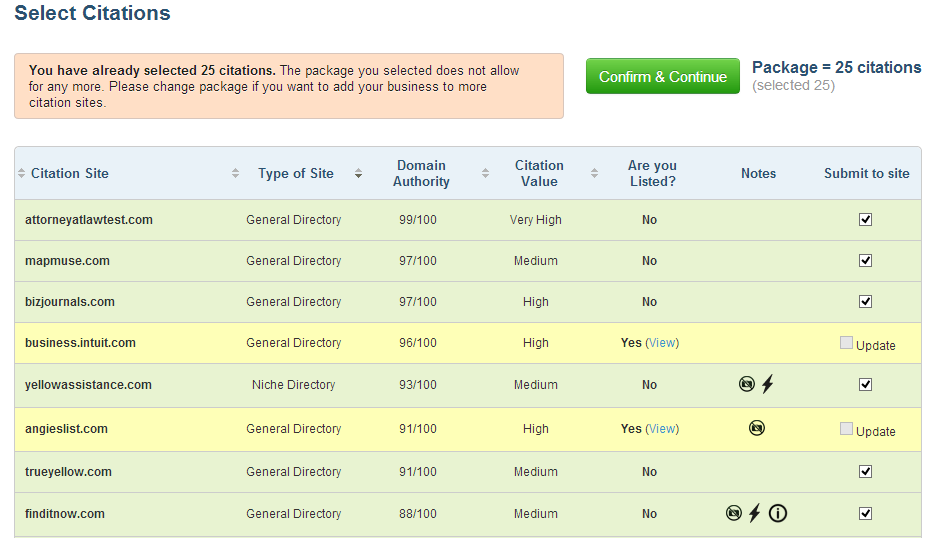 2. Hand-pick the directories you want
We filter our extensive citation database based on your location and business type. Then we suggest the most appropriate citations for your business and highlight which sites you're already listed on. You can hand-pick the specific sites you want to be added to and if you want existing listings to be updated.
Telephone verification - we do submit to sites which require phone verification but we don't handle telephone verifications. That step needs to be completed by the agency or client. We do not claim/update listings on sites which require phone verification.

Anyone who is active in the local business marketplace needs to seriously check out BrightLocal & see if the results are equal to what we've seen.

BrightLocal has become integral towards executing our local SEO campaigns successfully. Our team has saved countless hours letting the CitationTracker tool do day-to-day leg work for us.