6 Essentials of Google+ Local Wizard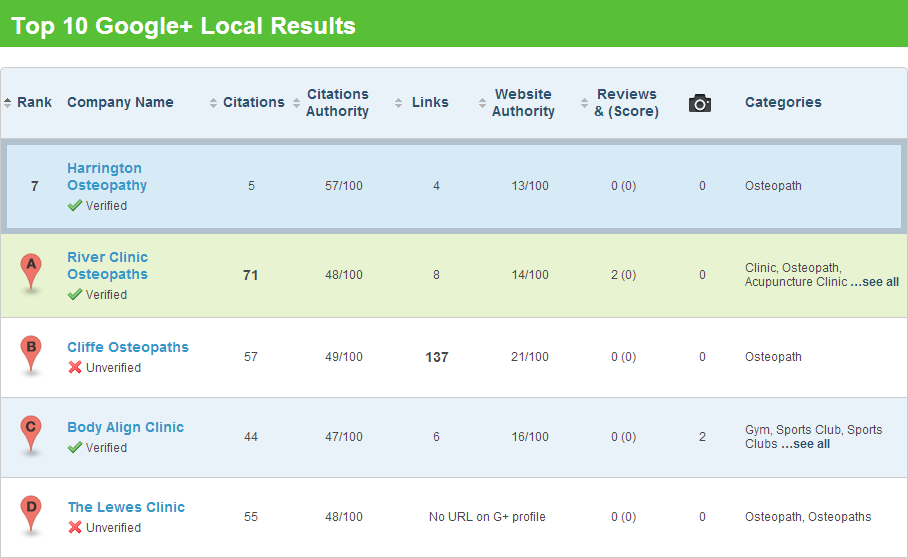 1. Analyze your Google+ Local profile
Your Google+ Local Wizard ('Wizard') report extracts data from your Google+ Local profile (e.g. reviews, score, categories, 'owner verified') and supplements it with extra, valuable information such as Citation count and Inbound Link count.
We recently added 'Citation Authority' scores to reports. This enables you to quickly compare the quality of your citations vs. competitors.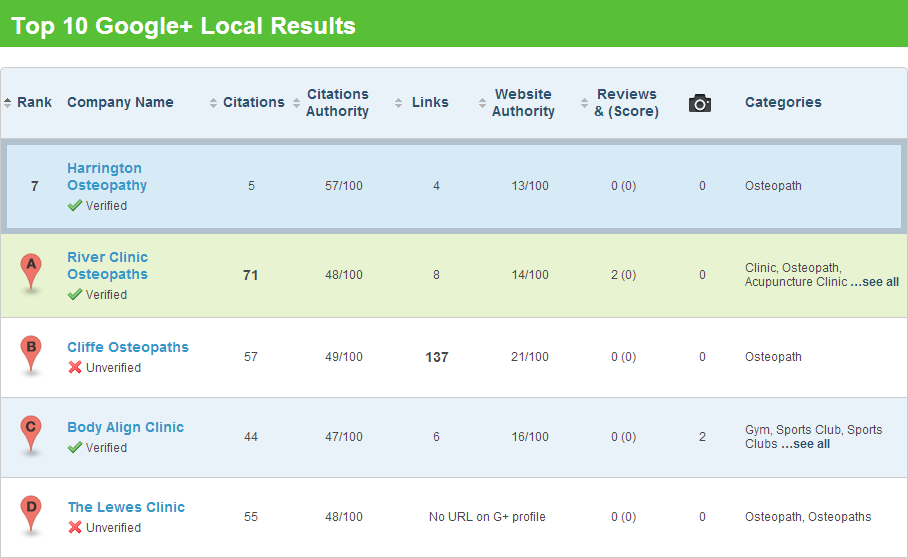 2. Side-by-side competitor comparison
Each report identifies the top 10 Google+ Local profiles for a specific search term. It displays profile data in an interactive table making it easy to compare your business against your competitors. We highlight the top 'values' for each Local SEO signal so you know exactly where you stand and what you need to achieve to hit top stop.

What is most impressive is the constant improvements that are being made. It seems like once a week I see a new option or new feature that improves on something that is already very, very good.

BrightLocal is one of the best internet marketing tools out there. We have been using the Local Search Rank Checker for about a year now. It is fast, accurate, and produces excellent reports.