6 Essentials of Google+ Local Wizard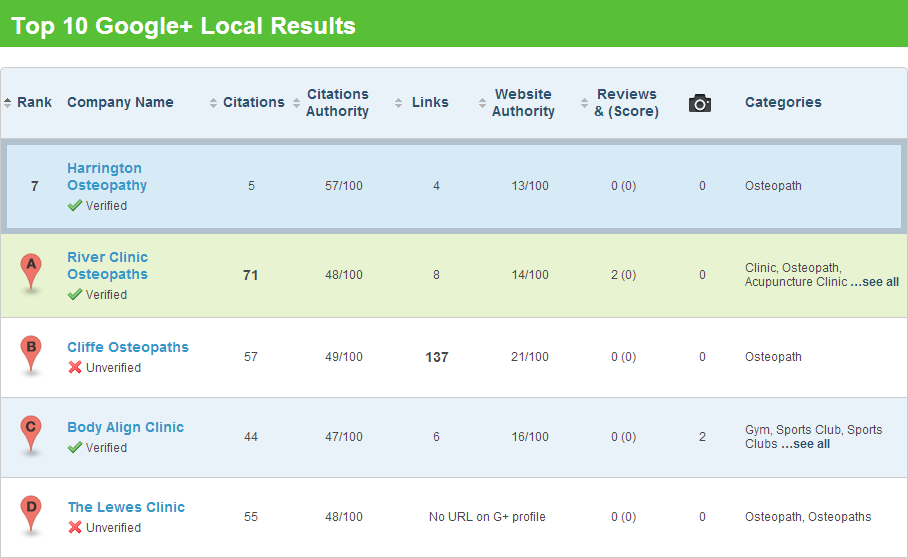 1. Analyze your Google+ Local profile
Your Google+ Local Wizard ('Wizard') report extracts data from your Google+ Local profile (e.g. reviews, score, categories, 'owner verified') and supplements it with extra, valuable information such as Citation count and Inbound Link count.
We recently added 'Citation Authority' scores to reports. This enables you to quickly compare the quality of your citations vs. competitors.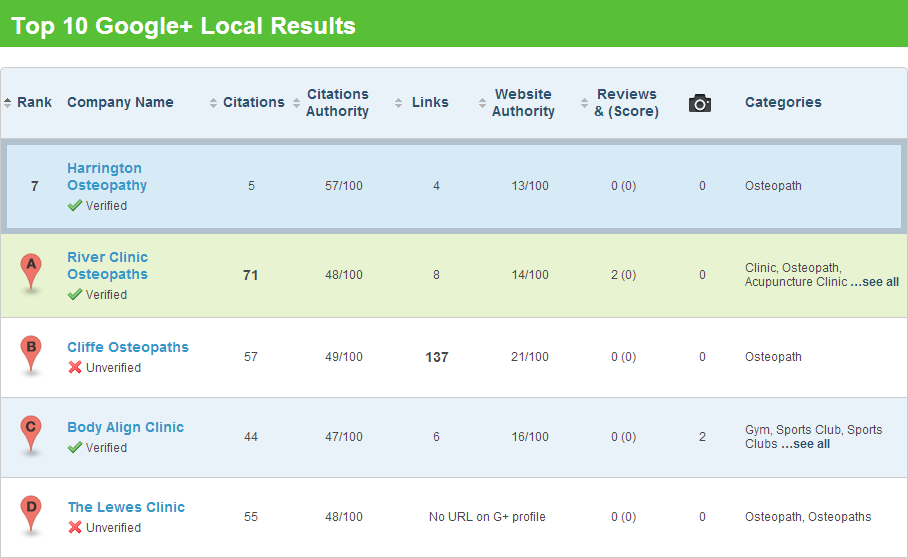 2. Side-by-side competitor comparison
Each report identifies the top 10 Google+ Local profiles for a specific search term. It displays profile data in an interactive table making it easy to compare your business against your competitors. We highlight the top 'values' for each Local SEO signal so you know exactly where you stand and what you need to achieve to hit top stop.

BrightLocal has been a pleasure to work with. They are eager to support our needs, very helpful and friendly.

BrightLocal has helped us gain top local search positions for our clients. We actually started to see results before the 30 day trial was even up.