Google My Business (GMB) is a free listing from Google that businesses can use to manage their company's information across Google Search and Google Maps. Keeping your business' info—specifically your Name, Address and Phone Number (NAP)—accurate and up to date is a way for potential customers to find your company AND gives Google the correct information to display to people searching for your type of company or for your company specifically.
Additionally, claiming and optimizing your Google My Business listing can also increase your likelihood to appear in the coveted Google Local 3-Pack: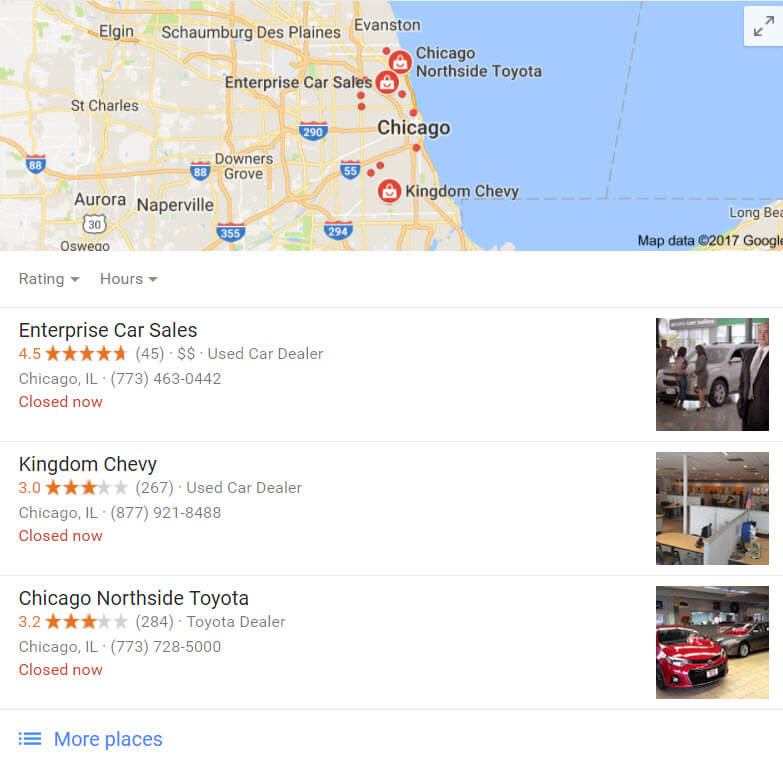 NOTE: It's important to know that just setting up a Google My Business listing for your business won't guarantee that you will appear in Google search results, but it will help Google know the correct information to show about your business if it is searched for. If your listing is up-to-date with the correct information, Google is more likely to show it for relevant local internet searches.
The questions we'll answer in this piece:
---
Why should I claim my Google My Business listing?
So why should you claim your Google My Business listing anyway? What makes it so important? According to Google, 97% of consumers search for local products and services, but only 37% of businesses have claimed a Google My Business local business listing on a search engine. This is an opportunity for you to beat your competition if they haven't taken advantage and claimed their Google My Business listing—yet! Claiming your Google My Business can help with your local search rankings.
To qualify for a business listing on Google, you must personally interact with your customers during the business hours you include in your Google My Business listing. You can work with your customers at your physical place of business or at the customer's location. That means that even service businesses, like digital marketers, freelancers, landscapers or plumbers, can claim their Google business listings.
Most businesses can claim a Google My Business listing, but there are a few exceptions.
How does Google decide which businesses to show in local search results?
Google uses a variety of factors (i.e. an algorithm) to determine what sites show up in local search results. There are hundreds of factors that are considered in Google's search algorithm. When it comes to local search, here are just a few of the main ones:
Distance: how close is the business to the searcher or the area where the searcher is located?
Prominence: measured by how well-known or popular the business/website is based on information Google finds about it on the internet.
Where does my Google My Business listing show?
You can find Google My Business listing information on mobile and desktop versions of Google's famous search engine and on Google Maps.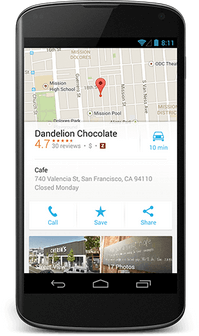 To find out more about how Google uses your business info, read this Google Help Center article.
How can I find or claim my business on Google My Business?
Claiming your GMB listing is pretty simple. Before you get started, you need to set up a Google email account. Having a Gmail email address lets you have a single login (username and password) to access all of Google's products (like your Google My Business listing, Google Docs, Google Drive, etc.) If you don't use Gmail, you can register another email address as a Google account by visiting www.google.com/accounts.
NOTE: If you're a digital marketing agency, it's important to know that you cannot claim a local business' Google My Business listing. (That goes against Google's Terms of Service.) The business owner must claim the company on Google My Business and then make you a manager of their business listing.
Once your Gmail account is set up, follow these steps:
Visit www.gybo.com/business
Enter the name of your business and click "Find Out."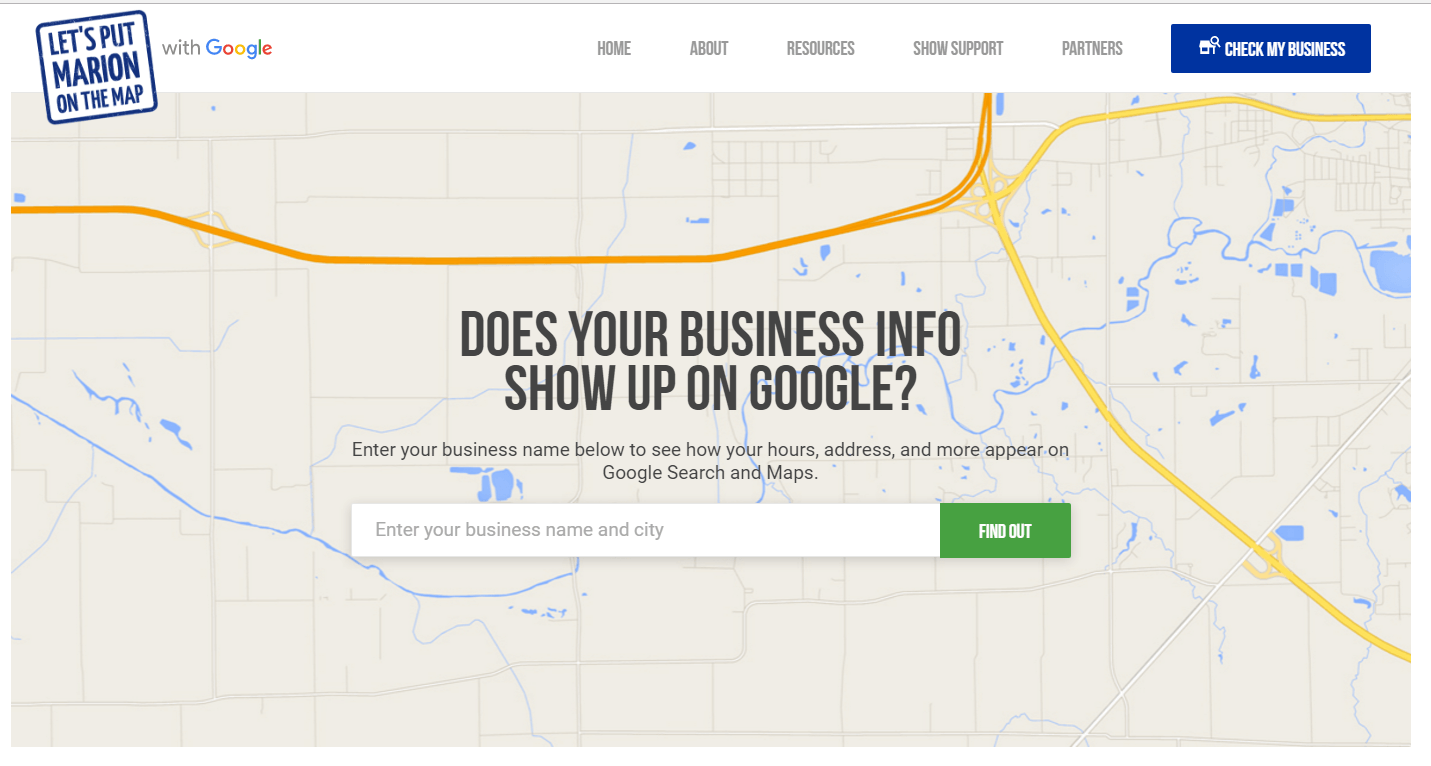 Here you'll see if your business is already listed on Google Maps.
3. Google will search and let you know whether or not your business is found on Google. There are three possibilities: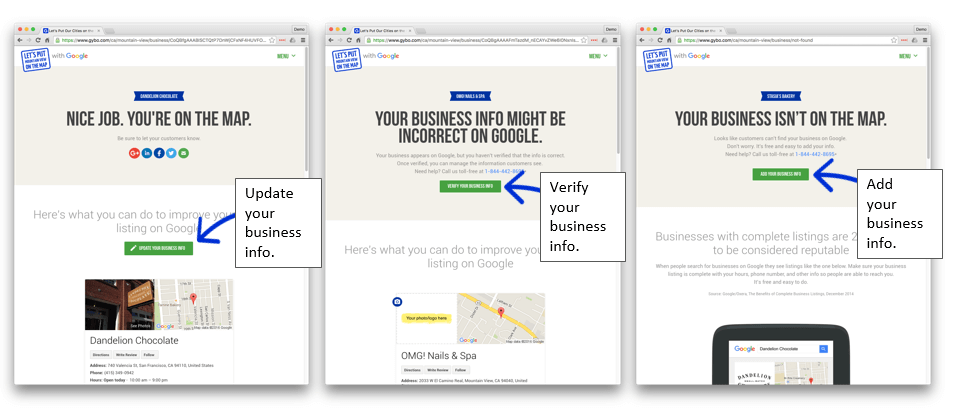 "Nice Job. You're on the Map." This means your business is verified. Either the business owner— or someone authorized to manage the business listing — can then sign in and make updates that can appear on Search and Maps. To access Google My Business, click the "Update Your Business Info" button.
"Your Business Info Might be Incorrect on Google." This means your business information may show up on Google, but your company's address is unconfirmed and no one from your company has claimed or verified your GMB listing. You can verify it to confirm the business by clicking the "Verify Your Business Info" This will start the verification process.
"Your business isn't on the map." This means that Google can't find any information about your business. To get started claiming your listing, click "Add Your Business Info."
4. If you see your business listed, click the appropriate arrow. This will skip you ahead to Step #4. If your business does NOT show up in this list, click the last option "Let me enter the full business details." That takes you to Step #3. If you clicked "Let me enter the full business details" you will see a page that asks you to enter your business information.
5. Enter all your business' information. Be sure to pay attention to small details — like capitalization and spelling. Here are some general guidelines:
Enter the complete and exact street address for your location. For example: "567 Clover Ave, Des Moines, IA 55555".
You cannot use PO Box addresses
If you have a suite or office number, add that information separately from your street name and number.
6. Then select a business category. It must be a category that already exists in Google. You can't add a new category. If you can't find a category that matches your business type exactly, select something as close as possible.
For instance, if you're a LEED certified architecture company, search for LEED or "green architecture firm." Since those categories aren't available, the next best fit would be "Architect."
If you have questions, you can contact Google at support.google.com/business and click "Contact Us" at the top of the screen. You can then call Google or use their Live Chat feature to get help with your listing.
How can I verify my Google My Business listing?
To prevent wrong people (i.e. competitors) from claiming your Google My Business listing, Google wants to verify that you are the legitimate owner of your business. This is part of the GMB "verification" process.
Most business owners get verified by a postcard that Google sends you. If you're verifying a business that's already listed on Google, you might be able to verify by phone. (In our experience that option doesn't happen very often.)
For mail and phone verification, Google sends you a PIN verification code on a postcard. You will use that code to confirm your affiliation with your business. Important: If Google is sending you a postcard to verify, make sure you tell the person who gets your mail that you're expecting a postcard from Google that's very important. (Some people think that it's "junk mail" and it can inadvertently get tossed in the mail.)
If you have the option to verify your business by phone:

Make sure you can answer the business phone number to receive your verification code. If you have a voicemail system at your business, switchboard, or call center this call verification method won't work.
Click Verify by Phone to have the code sent to your phone automatically via automated message.
Enter the code from the message into your dashboard.

NOTE: Google will never call your business and ask for your code, password, or any personal info.
If you do not see the phone or Webmaster Tools verification options, click the arrow next to "Mail me my code."
How do I get insights about my Google My Business performance?
Once you claim and verify your Google My Business listing, you can get lots of valuable insights about visitors who view your Google My Business listing. From the insights you can see:
How many people visit your website
How many people searched for driving directions
How many people called you
How many people viewed photos of your business
For detailed info, check out this Help Center article
Now is the time To claim your Google My Business listing
So, if you haven't claimed your Google My Business listing, now is the time to get going!