Google My Business (GMB) is a free listing from Google that businesses can use to manage their company's information across Google Search and Google Maps. Keeping your business' info—specifically, your Name, Address and Phone Number (NAP)—accurate and up to date is a way for potential customers to find your company AND gives Google the correct information to display to people searching for your type of company or for your company specifically.
Additionally, claiming and optimizing your Google My Business listing can also increase your likelihood to appear in the coveted Google Local 3-Pack: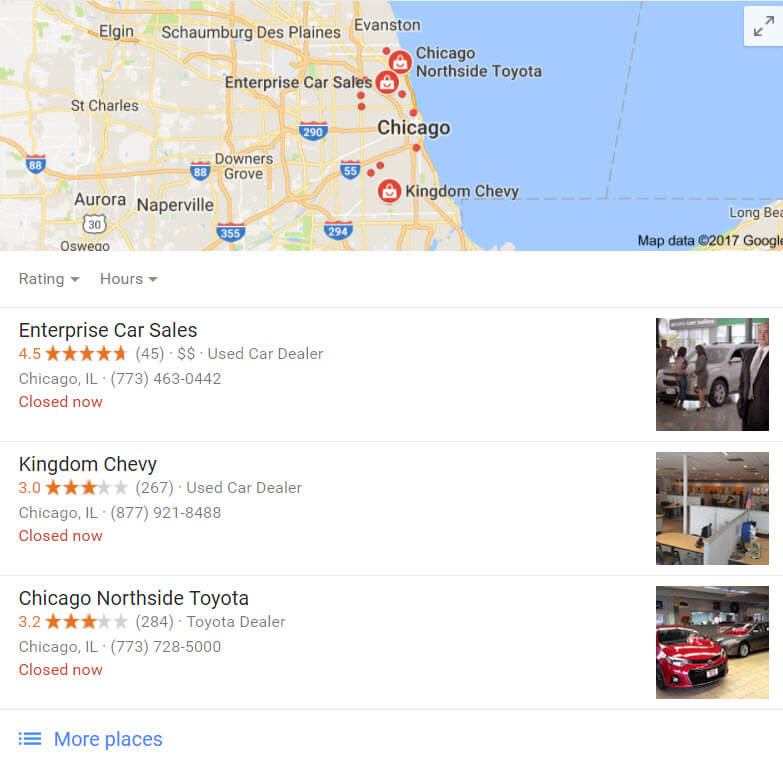 NOTE: It's important to know that just setting up a Google My Business listing for your business won't guarantee that you will appear in Google search results, but it will help Google know the correct information to show about your business if it is searched for. If your listing is up-to-date with the correct information, Google is more likely to show it for relevant local internet searches.
The questions we'll answer in this piece:
---
Why should I claim my Google My Business listing?
So why should you claim your Google My Business listing anyway? What makes it so important? According to Google, 97% of consumers search for local products and services, but only 37% of businesses have claimed a Google My Business local business listing on a search engine. This is an opportunity for you to beat your competition if they haven't taken advantage and claimed their Google My Business listing—yet! Claiming your Google My Business can help with your local search rankings.
To qualify for a business listing on Google, you must personally interact with your customers during the business hours you include in your Google My Business listing. You can work with your customers at your physical place of business or at the customer's location. That means that even service businesses, like digital marketers, freelancers, landscapers or plumbers, can claim their Google business listings.
Most businesses can claim a Google My Business listing, but there are a few exceptions.
How does Google decide which businesses to show in local search results?
Google uses a variety of factors (i.e. an algorithm) to determine what sites show up in local search results. There are hundreds of factors that are considered in Google's search algorithm. When it comes to local search, here are just a few of the main ones:
Distance: how close is the business to the searcher or the area where the searcher is located?
Prominence: measured by how well-known or popular the business/website is based on information Google finds about it on the internet.
Where does my Google My Business listing show?
You can find Google My Business listing information on mobile and desktop versions of Google's famous search engine and on Google Maps.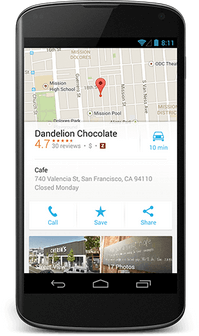 To find out more about how Google uses your business info, read this Google Help Center article.