Our Mission Statement
"To create the most useful, powerful and affordable set of local SEO tools available online."
Our Background
Brightlocal was founded in 2008 by Ed Eliot & Myles Anderson. We started out as a local SEO agency providing local optimization services to a whole range of different business types and locations. Having both worked in the corporate world we relished the chance to use our extensive knowledge to help local businesses launch & grow through effective use of SEO.
However, we soon ran into issues as we tried to grow the business and take on more customers. We felt swamped by the scale of daily tasks facing our team. We needed to automate repetitive tasks such as running SEO audits, tracking client performance, identifying citations and submitting to local directories. We looked around to find some specialist tools to help us but we couldn't find any. Sure there were lots of general SEO tools but none which focused on the needs of local businesses & local SEO agencies.
So, we decided to build them for ourselves. We showed them to a number of friendly SEOs in our network and the response was unanimous "awesome…can i use them too!"
And so the BrightLocal SEO toolset was born.
Our Tools
We currently have 7 tools live and plenty more coming soon. We are constantly improving & enhancing our service to make it more complete & useful, and to ensure that we adapt to meet the changing needs of our Agency & Local Biz customers. If you want to see what we've been up to recently, then check out our 'Change-log' to see our latest updates and improvements.
Find out more about our tools and watch out 'Intro' videos here – see Local SEO Tools.
Our People

Myles Anderson, Founder & CEO (UK)
"I love working with small business owners & local SEOs. They are such passionate and committed people that it makes everyday challenging & rewarding. My role at BrightLocal is to listen to our users and guide the development of our products so it meets their needs – now and in the future. We are 100% committed to building the best local SEO tools in the market and making them affordable for everyone."

Ed Eliot, Founder & CTO (UK)
Ed oversees technical operations. He built our first two tools and the basics of our admin panel. Ed brings 15 years of development experience to BrightLocal. Prior to BrightLocal he worked in a wide variety of development and technical management roles for companies, large and small, including Yahoo!, Global Radio and IPC Media.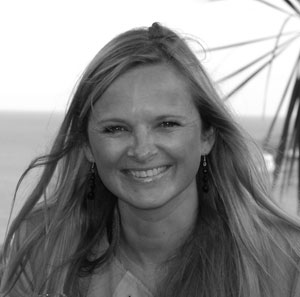 Sophie Kemp, Operations Manager (UK)
Sophie ensures that BrightLocal runs smoothly behind the scenes with the management of all billing & invoicing. With fantastic organisational skills, she also doubles up as editor of all onsite video content, ensuring our SEO tools are as accessible as possible for all our customers.

Edita Kulipaviciute, Project Manager (UK)
Edita's role is multifaceted. She is both product manager & project manager wrapped into one! She manages our production process from design & planning right through to testing & release of new features. She is also responsible for keeping the site content up to date as we rollout new tools & features. Her technical know-how and pro-active nature ensures that we keep producing world-class local SEO tools!

Ross Marchant, Marketing Manager (UK)
Ross is the Marketing Manager for BrightLocal. With 9 years SEO & content experience, Ross spearheads our marketing & CRM initiatives which focus heavily on creating useful & informative content. Ross coordinates the research program at BrightLocal which delivers unique insights into both the SEO industry & local consumer behaviours.

Lauren Fearn, Customer Support Manager (UK)
Lauren oversees the day-to-day communication with all our existing customers both large & small to ensure the highest quality customer satisfaction. Ably supported by 2 customer support agents, Lauren also manages our email & online chat support channels, as well as handling in-bound sales enquiries.

Renier Alfeche, Head of Submissions (Philippines)
Renier manages our CitationBurst team of 40 submission agents, managers & QA team. We now handle over 2,000 submission campaigns & 40,000 individual submissions every month. Renier has been with BrightLocal since 2009 and knows our Citation service better than anyone. He's first in / last out every day and leaves no stone unturned in his efforts to provide excellent citation service to our customers.

Dmytro Vovk, Development Team Lead (Kiev)
Dmitry is an extremely knowledgeable and skilled developer with over 15 years front-end and back-development experience. Dmitry leads our expanding Kiev based development team, ensuring that we maintain a very high standard of code & product for our customers. Dmitry leads on many essential architecture tasks while maintaining & extending our popular CitationBurst service.

Joseph Jacinto, Lead Submissions Manager (Philippines)
Joe oversees all our citation submissions. He manages our ever growing QA & Submissions team and ensures the speedy distribution of tasks & the in-depth Quality Assurance tests which all completed citation campaigns must pass before being returned to the customer.

Artem Navoiev, Senior Developer (Kiev)

Artem is a leading light in our development team. He combines great skill with fresh thinking and a positive attitude. He always pushes the team to think deeply about the approach we take on core projects and is our lead developer on many important projects. He's also very fond of French wine and Belgian beer (so we know how to bribe him!)

David Atog, Customer Support Agent (Philippines)

David is the engine room of our customer support team. He provides excellent chat & email support and always goes the extra mile to help our customers solve the issues and get the best out of BrightLocal.

Serioga Ivasenko, Senior Developer (Kiev)
Serioga is a very experienced developer and an essential member of our Development Team. He has responsibility for a number of core services which form the technical backbone of many of our tools. He is also the lead developer on our CitationTracker and Google+ Local Wizard tools.

Susan Guinto, Customer Support Agent (Philippines)
Susan is the newest addition to our team customer support team. She has spent years working for one of the largest software companies in the world and has excellent chat & email support skills. She's very passionate about providing the most friendly & professional support she can do to help all BrightLocal customers.

Sergey Kudryashov, Developer (Kiev)
Sergey is the newest member of our Kiev development team. He brings lots of experience, skills and tones of enthusiasm to the Kiev office. We look forward to bringing is extensive knowledge to bear on our growing range of tools & services.

Mike Wilson, Trainer & Customer Support (UK)
Mike looks after our sizeable US customer base providing excellent email & chat support. Mike is also our 'trainer in chief' & runs our free daily training workshops (find out more about workshops).

Nick Lavrick, Developer (Kiev)
Nick is a forward thinking & highly skilled front-end & PHP developer. Nick is responsible for implementing our new report designs and for overhauling the BrightLocal admin console.

Dougal Crowder, Designer (UK)
Dougal is our in-house designer, helping us to keep the BrightLocal website looking great, ensuring it's easy to maintain and that it is always engaging with our customers.

Juliya Gorokhova, QA Specialist (Kiev)
Juliya is a highly skilled QA-engineer, experienced in a number of technologies and platforms, such as web-applications and mobile apps. Juliya is a results & details oriented engineer who provides reliable reports & updates on a variety of tool related issues.
CitationBurst Team
We have 35 agents & 5 managers in our Citation submission team. Based in the BrightLocal office in Mindanao, Philippines, the team are dedicated to delivering high quality citation campaigns each month. These superstar submitters have completed 11,000 citation campaigns, delivering over 300,000 submissions for our customers.