We're here to help you grow
We're passionate about local search, software and helping our customers grow their businesses
The Team
We started with 2 people, 1 shared dream and a lot of coffee. Just look where we are now!
Myles Anderson

Founder & CEO

Lewes, UK

I love working with small business owners & local SEOs. They are such passionate and committed people that it makes everyday challenging & rewarding.

Google+

Ed Eliot

Founder & CTO

London, UK

Ed oversees technical operations. He built our first two tools and the basics of our admin panel. Ed brings 15 years of development experience to BrightLocal.

Alison McSorley

Operations Manager

Lewes, UK

Alison ensures that BrightLocal runs smoothly behind the scenes with the management of all billing & invoicing.

Edita Kulipaviciute

Senior Project Manager

Lewes, UK

Edita is both product manager & project manager wrapped into one! She manages our production process from design & planning right through to testing & release of new features.

Usman Barki

Project Manager

Lewes, UK

Usman is a key member of our project manager team. He leads product & project management on Citation & NAP products. His eye for detail & communication skills make him perfect for this demanding role.

Ross Marchant

Marketing Manager

Lewes, UK

Ross is the Marketing Manager for BrightLocal. With 9 years SEO & content experience, Ross spearheads our marketing & CRM initiatives which focus heavily on creating useful & informative content.

Google+

Sherry Bonelli

Local Search Evangelist

Cedar Rapids, IA

Sherry is our Local Search Evangelist. She has 18+ years' Digital Marketing experience and has a Master's Degree in Internet Marketing. She works on research pieces and creates content for BrightLocal

Mathew Coghlan

Head of Customer Success

Lewes, UK

Matt runs our customer success team. Having worked in SEO since 2012, Matt's BrightLocal journey began as a BrightLocal customer while working as an Account Manager at a digital marketing agency.

Google+

Ian Lloyd

Digital Account Executive

Lewes, UK

Mike Wilson

Customer Success Agent

Lewes, UK

What Mike doesn't know about BrightLocal probably isn't worth knowing! He's on hand to help all our US & Canadian customers with their questions. Find him on live chat or on a Live Demo.

Book yourself in for a Live Demo today.

Lauren Thomasson

Customer Success Agent

North Carolina, USA

Lauren is the queen of 'live demos'! She's brilliant at walking our customers through our tools & reports so they get the best possible start on BrightLocal.

Book yourself in for a Live Demo today.

Brad Franklin

Customer Success Agent

Ventura, CA

Susan Guinto

Customer Success Agent

Philippines

Susan is the newest addition to our customer support team. She has spent years working for one of the largest software companies in the world and has excellent chat & email support skills.

Renier Alfeche

Head of Submissions

Philippines

Renier heads up our 40-man Citation team in the Philippines. He joined BrightLocal in 2009 and has been a huge part of our growth & success.

Joseph Jacinto

Lead Submissions Manager

Philippines

Joe oversees our citation submissions. He manages our ever growing team and ensures the speedy distribution of tasks & the in-depth QA tests which all completed campaigns must pass.

Dougal Crowder

Designer

Lewes, UK

Dougal is our in-house designer, helping us to keep the BrightLocal website & application looking great & evolving with the times.

dougal.co

Dmytro Vovk

Head of Infrastructure

Kiev, Ukraine

Dmitry leads our Kiev team. He is an extremely knowledgeable and skilled developer with over 15 years front-end and back-development experience.

Dmitry Maltsev

Development Manager

Kiev, Ukraine

Dmitry is the newest member of our team. With over 10 years of diverse development experience he brings fresh skills & perspective to the team.

Artem Navoiev

Senior Developer

Kiev, Ukraine

Artem is a leading light in our development team. He combines high skill level with fresh thinking & a positive attitude. He also has great hair.

Serioga Ivasenko

Senior Developer

Kiev, Ukraine

Serioga is a very experienced developer and leads 1 of our development teams. He has responsibility for a number of core services which form the backbone of BrightLocal.

Anastasiia Rybalova

Senior Developer

Kiev, Ukraine

Alexandr Oliinyk

Developer

Kiev, Ukraine

Alex is thoroughbred developer who combines smart thinking with a great work ethic. We can throw anything at Alex and know that he'll do a great job.

Anton Shevchuk

Developer

Kiev, Ukraine

Anton is a key member of our development team and handles a range of projects, both front-end & back-end.

Alexander Narozhny

Developer

Kiev, Ukraine

Alex focuses on our Citation & NAP services/APIs. He helps ensure the data accuracy of these services & the rollout to new countries.

Vitalii Harbulinskii

Developer

Kiev, Ukraine

Dmitry Honcharuk

Developer

Kiev, Ukraine

Dmitry is skilled and creative front-end developer.
He is always ready for new tasks and not afraid of any challenges.

Alex Maslakov

Front-End Developer

Kiev, Ukraine

Alex is a front-end developer, who responds for UX/UI of internal tools

Dmitry Kozlov

Front-End Developer

Kiev, Ukraine

Eugeny Kutnyak

Front-End Developer

Kiev, Ukraine

Juliya Gorokhova

QA Specialist

Kiev, Ukraine

Juliya is a highly skilled QA-engineer. She manages our manual & automated testing processes which ensures the ongoing quality of the BrightLocal app.

Alexandr Snisar

QA Specialist

Kiev, Ukraine

Alina Sharipova

QA Specialist

Kiev, Ukraine
Your Outsource Citation Specialists
We have 35 agents & 8 managers in our Citation submission team. Based in the BrightLocal office in Mindanao, Philippines, the team are dedicated to delivering high quality citation campaigns each month. These superstar submitters complete over 2,000 campaigns, delivering over 40,000 submissions for our customers every month.
Jobs
PHP Developer
We're looking for two full-stack developers with extensive experience of PHP, MySql, HTML, CSS and JavaScript to help us improve and develop new features for our local SEO SaaS. Any experience of developing solutions that utilise message/job queues would be highly advantageous and we'd also be interested to chat to developers who have experience using golang.
Frontend PHP Developer
We're looking for a full-stack developer with whose keen to focus on frontend technologies. You'll have solid PHP and MySql skills but HTML, CSS and JavaScript are your passion.
Locations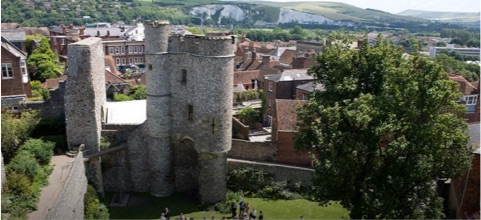 Lewes, UK
BrightLocal HQ is located in Lewes, a historic town close to Brighton. This is the nerve center of our operation and where the big decisions get made.
BrightLocal
The Old Candlemakers
West St, Lewes
East Sussex
BN7 2NZ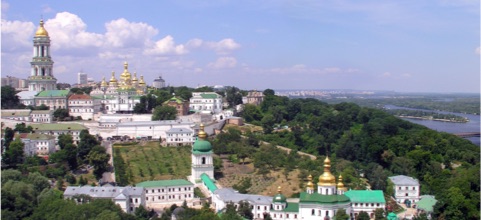 Kiev, UA
Kiev houses the BrightLocal development team. Kiev is the capital and largest city of Ukraine and where the 'heavy-lifting' work gets done!
BrightLocal
8 Bolsunovska street
Kiev
Ukraine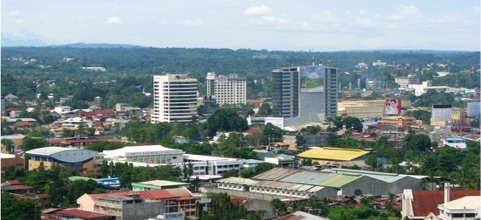 Valencia, PH
Valencia City is where our Citation team are located. Our modern office is centrally located with super-fast broadband and houses a dedicated team of citation experts.
Company History
BrightLocal was founded in 2009 by Ed Eliot & Myles Anderson.
Having spent 10+ years working for large media & internet businesses we wanted a change & relished the chance to use our knowledge to help local businesses grow through effective use of search marketing.
BrightLocal started out as a search agency providing local search services to a range of local businesses in & around London (UK). However, we soon ran into issues as we tried to grow the business and take on more customers.
We felt swamped by the scale of daily tasks facing our team. We needed to automate repetitive tasks such as running audits, tracking rankings, identifying citations, submitting to local directories & monitoring reviews. We looked around to find specialist tools to help us but we couldn't find any. Sure there were lots of general SEO tools but none which focused on the needs of local businesses & local agencies.
So, we decided to build them for ourselves. Then we showed them to a number of friendly SEOs in our network and the response was unanimous "awesome…can i use them too!"
And so the BrightLocal toolset was born.
Since then we have grown to 58 dedicated staff in 3 unique countries serving more than 20,000 amazing customers world-wide.
And the journey has only just started.
Please get in touch We're ready & waiting to help
Email/Chat Support - 1am-11pm GMT, Mon-Fri