Our Mission Statement
"To create the most useful, powerful and affordable set of local SEO tools available online."
Our Background
Brightlocal was founded in 2008 by Ed Eliot & Myles Anderson. We started out as a local SEO agency providing local optimization services to a whole range of different business types and locations. Having both worked in the corporate world we relished the chance to use our extensive knowledge to help local businesses launch & grow through effective use of SEO.
However, we soon ran into issues as we tried to grow the business and take on more customers. We felt swamped by the scale of daily tasks facing our team. We needed to automate repetitive tasks such as running SEO audits, tracking client performance, identifying citations and submitting to local directories. We looked around to find some specialist tools to help us but we couldn't find any. Sure there were lots of general SEO tools but none which focused on the needs of local businesses & local SEO agencies.
So, we decided to build them for ourselves. We showed them to a number of friendly SEOs in our network and the response was unanimous "awesome…can i use them too!"
And so the BrightLocal SEO toolset was born.
Our Tools
We currently have 7 tools live and plenty more coming soon. We are constantly improving & enhancing our service to make it more complete & useful, and to ensure that we adapt to meet the changing needs of our Agency & Local Biz customers. If you want to see what we've been up to recently, then check out our 'Change-log' to see our latest updates and improvements.
Find out more about our tools and watch out 'Intro' videos here – see Local SEO Tools. 
Our People

Myles Anderson, Founder & CEO (UK)
"I love working with small business owners & local SEOs. They are such passionate and committed people that it makes everyday challenging & rewarding. My role at BrightLocal is to listen to our users and guide the development of our products so it meets their needs – now and in the future. We are 100% committed to building the best local SEO tools in the market and making them affordable for everyone."

Ed Eliot, Founder & CTO (UK)
"I have been developing web site and web applications for over 12 years. I've worked on solutions for major brands including CitiBank, DeutscheBank, Kelkoo, Yahoo! and Capital Radio. At Yahoo! I worked on the home page – one of the busiest pages on the web."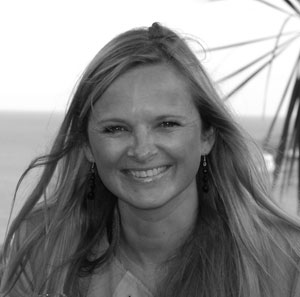 Sophie Kemp, Content Manager (UK)
Sophie manages the Content Marketing and guest blog program for BrightLocal. Sophie combines a natural affinity for smart & engaging content with fantastic organisational skills. She is the driving force behind our content marketing strategy and delivers bi-weekly posts on a range of relevant & topical subjects.

Edita Kulipaviciute, Project and Account Manager (UK)
Edita's role is multi-faceted. She is both product manager & project manager wrapped into one! She manages our production process from design & planning right through to testing & release of new features. She is also responsible for keeping the site content up to date as we rollout new tools & features. Her technical know-how and pro-active nature ensures that we keep producing world-class local SEO tools!

Renier Alfeche, Head of Customer Support  (Philippines)
Renier manages our tight-knit customer service team providing excellent email and online support. Renier has been with BrightLocal since 2009 and knows the site and users better than anyone. He's first in / last out every day and leaves no stone unturned in his efforts to provide excellent support to our customers.

Dmitry V, Snr Developer (Kiev)
Dmitry is an extremely knowledgeable and proficient PHP developer with extensive front-end and back-development experience. Dmitry is primarily responsible for extending & supporting our LSCU, CitationBurst & ReviewBiz products.

Joseph Jacinto, Submissions Manager (Philippines)
Joe oversees all our citation submissions. He manages our ever growing QA & Submissions team and ensures the speedy distribution of tasks & the in-depth Quality Assurance tests which all completed citation campaigns must pass before being returned to the customer.

Alex T, Snr Developer (Kiev)
Alex is an exceptional developer who has responsibility for a number of core services which form the technical backbone of many of our tools. He is also the lead developer on our CitationTracker and Google+ Local Wizard tools.

David Atog, Customer Support Agent (Philippines)

David is the engine room of our customer support team. He provides excellent chat & email support and always goes the extra mile to help our customers solve the issues and get the best out of BrightLocal.

Nick M, Snr Developer (Kiev)
Nick is a forward thinking & highly skilled front-end & PHP developer. Nick is responsible for implementing our new report designs and for overhauling the BrightLocal admin console.

Mike Wilson, Trainer & Customer Support (UK)
Mike looks after our sizeable US customer base providing excellent email & chat support. Mike is also our 'trainer in chief' & runs our free daily training workshops (find out more about workshops). 

Artem Navoiev, Developer (Kiev)

Artem is the young gun of our development team. He combines great skill with fresh thinking and a positive attitude. He's camera shy but we managed to grab this snap of him!
Steve Lester, Designer (UK)
 Steve is the creative genius behind the new BrightLocal admin console and recently updated report designs. Steve blends graphic design with UI design to great effect to produce beautiful and highly useable interfaces which our customers love!