Customers
Your success makes us happy
Over 14,000 businesses trust BrightLocal for their local reporting & citations
James Bavington
Technical Director
Creare
Who Uses BrightLocal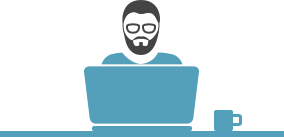 Search Consultants
In every city you'll find hard working web designers & local marketing consultants who rely on BrightLocal to power their reporting.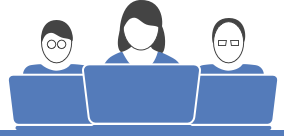 Search Agencies
From 2 to 200 people, agencies of all sizes love having BrightLocal in their arsenal so they can best serve their local, regional & national clients.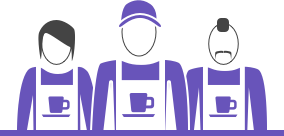 Franchise Businesses
Our powerful reports make it easy to track performance for each location while viewing macro-trends at a state, regional or even national level.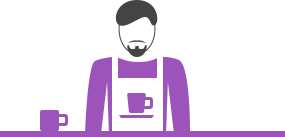 Local Businesses
"Clear, Straightforward & Easy to use". Just 3 of the reasons why thousands of local business owners trust us to track their online performance.
Testimonials
"

I would and do recommend Brightlocal as a strong tool for anyone who is serious about local search. Having them on your side is like having a full time local SEO staff.

"Brightlocal's awesome tools have allowed me to streamline my business processes. The Local Search Rank Checker was instrumental in showing my clients how their local listings were performing. By having strong tools that are easy to use & train employees on, we have been able to increase our productivity substantially. My favorite Brightlocal tool is the Google+ Local Wizard, which is unmatched in the industry. By being able to get a snapshot of my progress vs. top competitors, I am able to make tactical decisions easily."
"

I would absolutely recommend BrightLocal. They've been very flexible and tailored their services to our business processes and workflow.

"Using BrightLocal's services has helped us work much more efficiently at Creare, enabling us to spend more time working on our client's strategies. Using the CitationBurst tool has allowed us to accurately build and align citations for our local clients. The service has saved us considerable time in-house allowing us to spend more time working on our client's strategies. What's more, the solution has been tailored to suit our exact requirements and results are always turned around promptly".
"If you want to save time and save money, and also need to get the right local results first time every time, then BrightLocal must be part of your local SEO toolkit."
"The Brightlocal SEO checkup report is a heaven send for local search agencies. The information is easy to understand for clients and goes deep enough to give my team actionable data in a fraction of the time it would take manually"
"BrightLocal's tools ROCK! When it comes to local SEO tools, BrightLocal really know their stuff!"
"

BrightLocal has helped us gain top local search positions for our clients. We actually started to see results before the Free Trial was even up.

"We are Digital Agency based in Bristol, UK and have a large portfolio of local internet marketing clients. BrightLocal has enabled us to manage local search campaigns and achieve good results. Initially it helped us analyse the competition in order to manage client expectations. The Google+ Local Wizard takes the hard work out of optimising a search listing and the CitationTracker helps us to identify new opportunities. Product support has been great (but rarely needed) and the pricing is very cost effective. As a Digital Marketing Consultant, I highly recommend it to other agencies as the only local listings tool you will need!
"

BrightLocal customized their tools based on our needs. They came up with a rank checker for AdWords ads which is something I have never been able to find anywhere else.

"BrightLocal help us show our clients success; the Local Search Rank Checker helps us keep track of where our clients rank online, whist the Google+ Local Wizard is amazing at helping you see what your competitors are doing, and with what rankings you are lacking. We were using a different company to track local rankings for Google Places listings but the results were extremely inaccurate. With BrightLocal however, we see much more accurate results."
"BrightLocal has some amazing tools. We use them to help land clients as well as to streamline our Local SEO efforts. I highly recommend them."
"BrightLocal has a ton of indispensable internet marketing tools that we use every day for our clients."
"BrightLocal tools provide best of class data. Their tools are a must-have for marketers looking to optimize their organic search results."
"

BrightLocal offers a far wider range of research and demonstrative tools than other companies. They help answer the why far better than any one else.

"BrightLocal has been and continues to be incredibly helpful; the tools allow me to effectively manage my ever increasing client base. The Local Search Rank Checker reports allow me to prove to a client why they are ranking where they are – which is invaluable. Many companies offer a similar service but none that I have found are as detailed. The BrightLocal team are always friendly, professional and courteous, whilst they are constantly striving to improve. Essentially, BrightLocal makes my life easier every day and I  would happily recommend them to anyone that wishes to dive deep into the world of Local Search."
"

What is most impressive is the constant improvements that are being made. It seems like once a week I see a new option or new feature that improves on something that is already very, very good.

"Brightlocal provides a comprehensive tool set which has replaced several stand-alone tools we used to use, and also automates many manual reports. I really like all of the tools, but the Local Search Rank Checker is the one I rely on most. This tool lets us "emulate" a source search location providing very accurate results for us to measure our client's progress. Brightlocal has an easy to use, cost effective portfolio of tools that are part of the cornerstone of our business – and with their 14 day Free Trial, there is no risk to try it out."
"Whether you are a full blown firm, an in-house local business marketer, or a business owner, BrightLocal is a must have tool for your SEO arsenal."
"BrightLocal is one of the best internet marketing tools out there. We have been using the Local Search Rank Checker for about a year now. It is fast, accurate, and produces excellent reports."
"BrightLocal has been a pleasure to work with. They are eager to support our needs, very helpful and friendly."
"

BrightLocal has become integral towards executing our local SEO campaigns successfully. Our team has saved countless hours letting the CitationTracker tool do day-to-day leg work for us.

"We signed up for numerous trials of online tools to help beef up our local SEO service. As soon as we opened BrightLocal we were hooked. Our teams have saved countless hours letting the various tools do the day-to-day leg work for us. We can now take on more Local SEO campaigns without hiring new staff, letting us scale our service at an exponential rate."
"

CitationBurst is my favorite tool. It's allowed us to scale our Local SEO business without hiring the amount of workers it would take to do citations for every client.

BrightLocal has an easy to read Local Ranking report which I've found to be more accurate than other ranking report providers. When they came out with the very attractive White Label reporting we adopted it as our go-to ranking report for all our clients. BrightLocal handles much of the tedious and high maintenance areas of our business, which allows us to focus on the more important aspects of SEO as opposed to being lost in the day to day minutiae.

I would and have recommended BrightLocal on several occasions – I recently did a podcast interview and was asked what my favorite SEO tool was – BrightLocal was the hands down winner.
"The team at BrightLocal has been extremely professional & helped customize their application for our specific needs. They made the set-up nearly effortless! I would recommend BrightLocal, just not to our competitors!"
"BrightLocal have been a pleasure to work with. Our needs are unique & they have put forth their best efforts into getting our accounts imported and set-up as soon as possible."
"BrightLocal are very flexible when responding to customer requests, their services consistently do what they claim to be able to do, and they have continually rolled out new and useful features in the time that we have worked with them."
"BrightLocal has a great team, a high-quality product, and is easy to implement."
"Anyone who is active in the local business marketplace needs to seriously check out BrightLocal & see if the results are equal to what we've seen."
"With BrightLocal we've been able to add another element to our reporting and local SEO efforts with its automated tools and trusted citation building resources."