Local Search Rank Checker
The fast and accurate way to track Organic,
Mobile, and Local search rankings
Monitor your organic, mobile, and local search rankings, and react quickly to any changes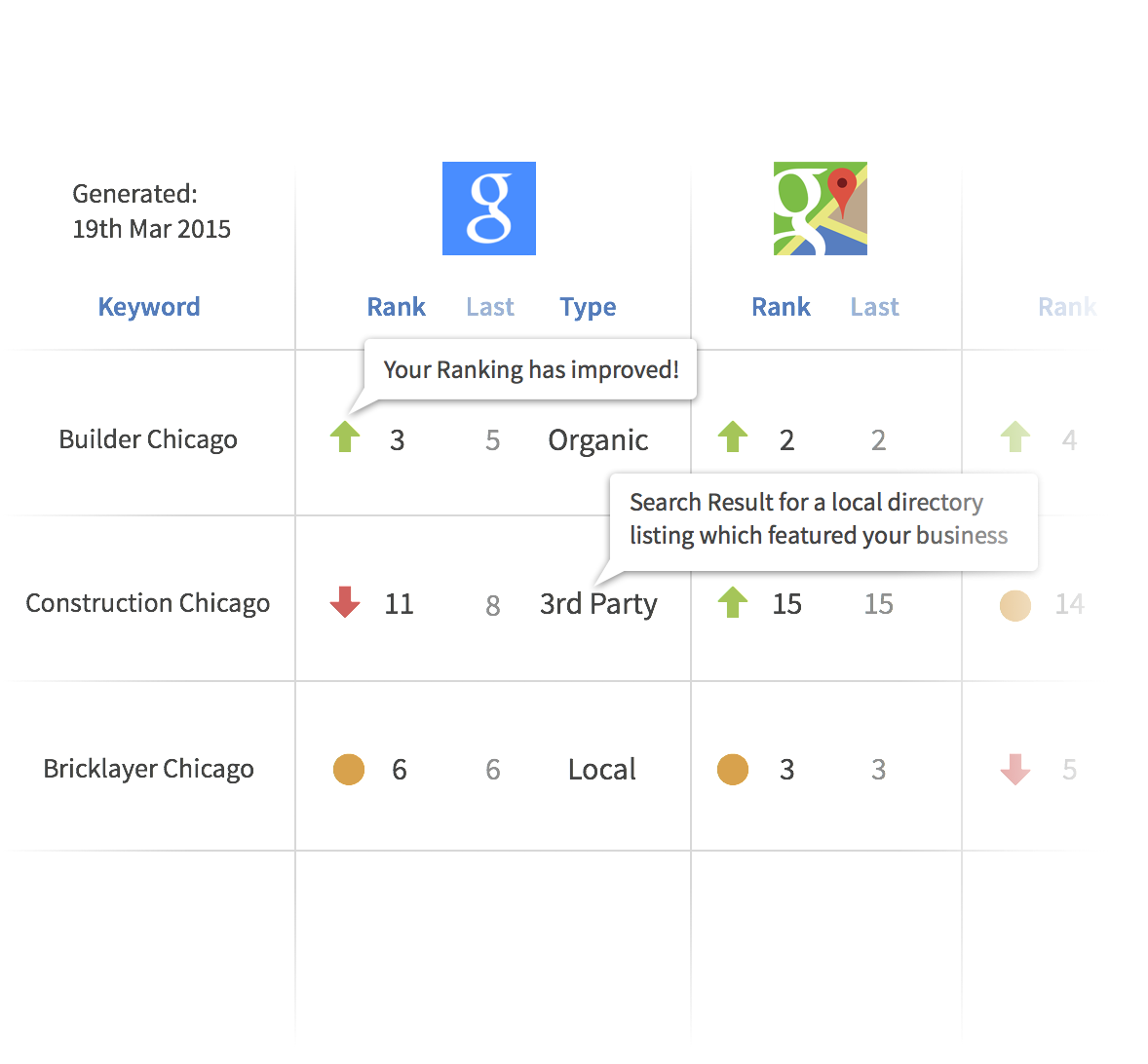 Track organic, mobile, and maps rankings on Google, Google Maps, Yahoo, Yahoo local, Bing, and Bing Local. See local search results from any location and benchmark your progress against your main competitors.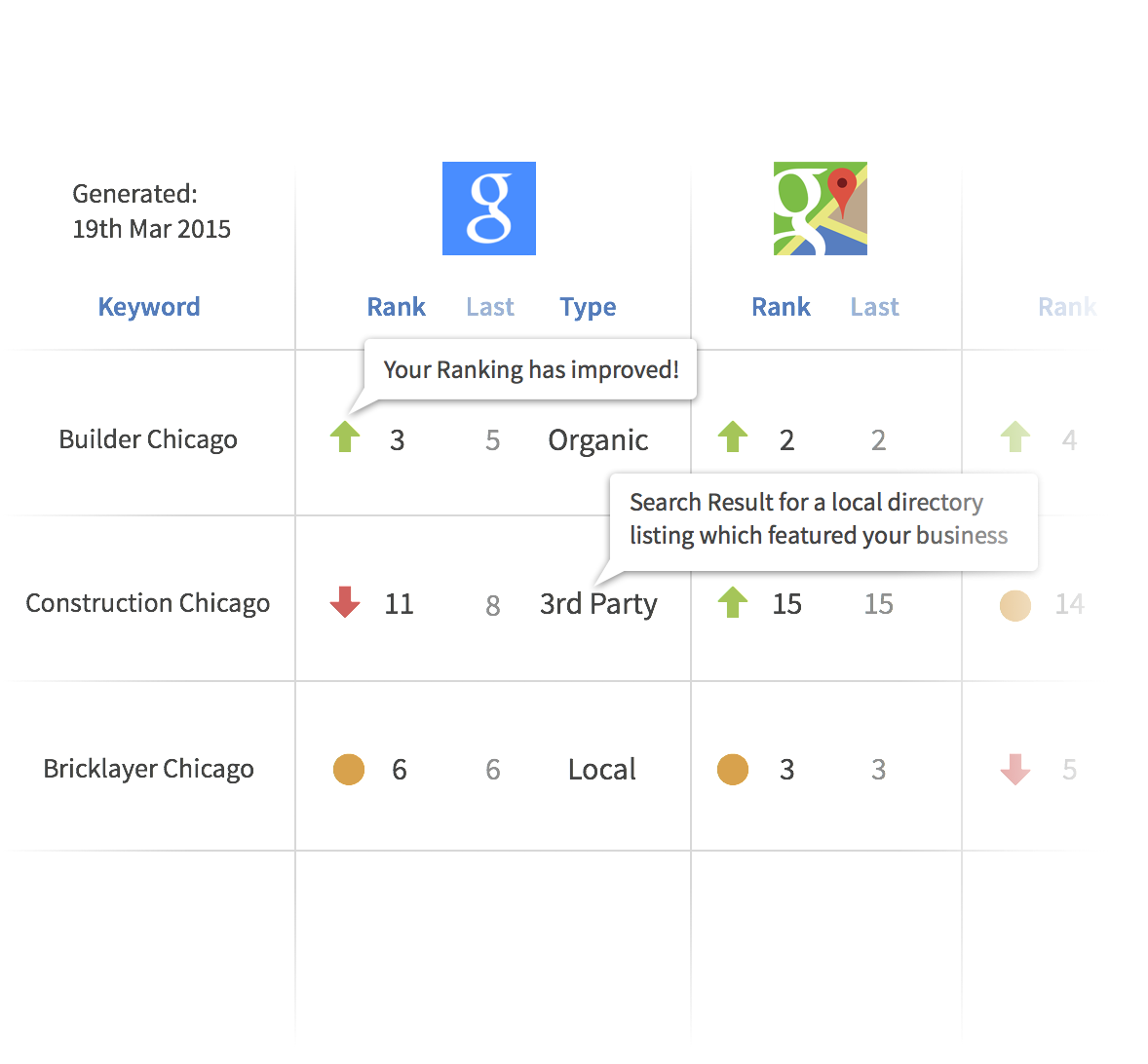 Check SEO rankings from any location so you know what your customers see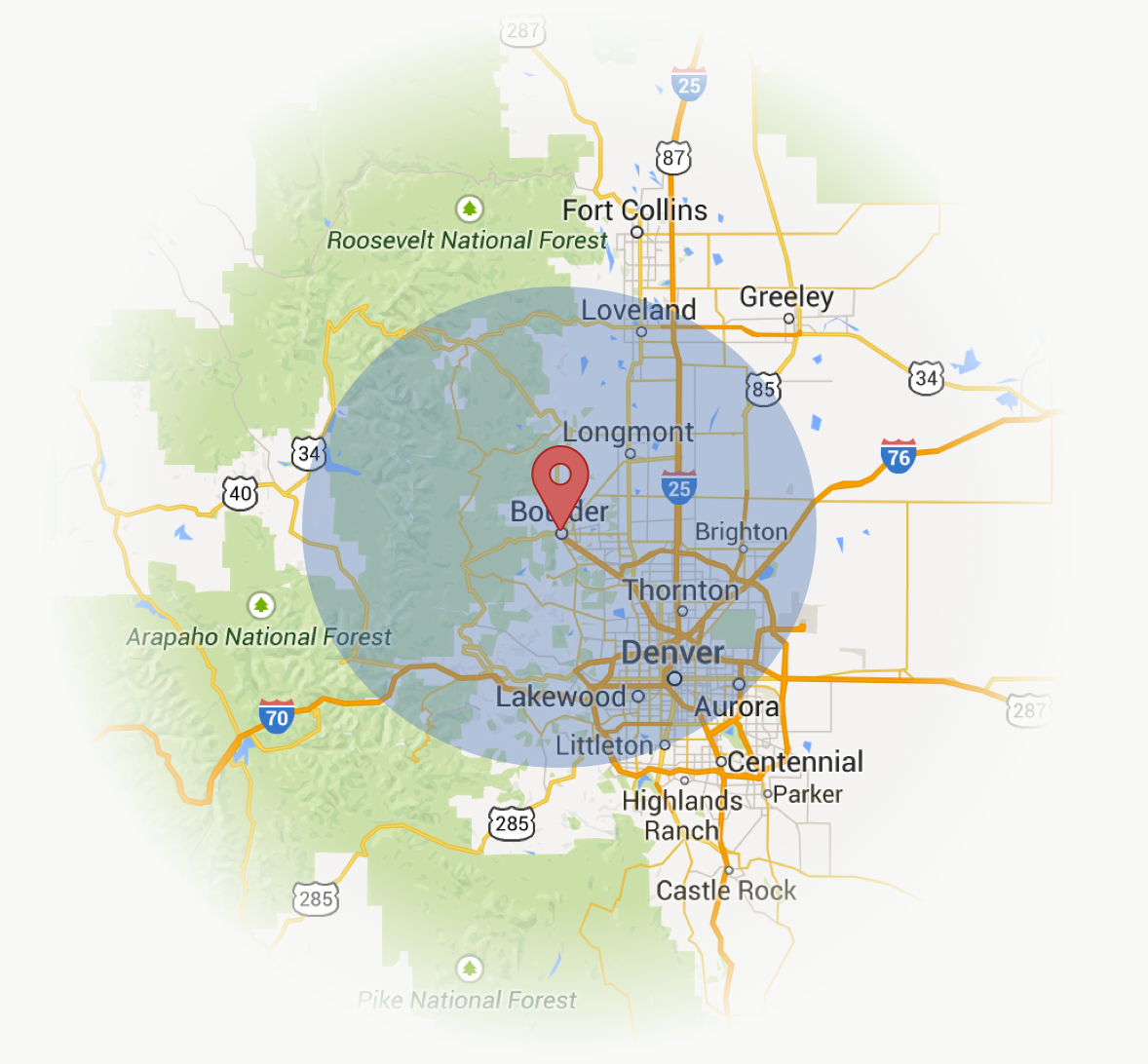 Put yourself in your customers' shoes and see how visible you are to them. Simply enter any zipcode, town, or city name on your reports and see where you rank in that location.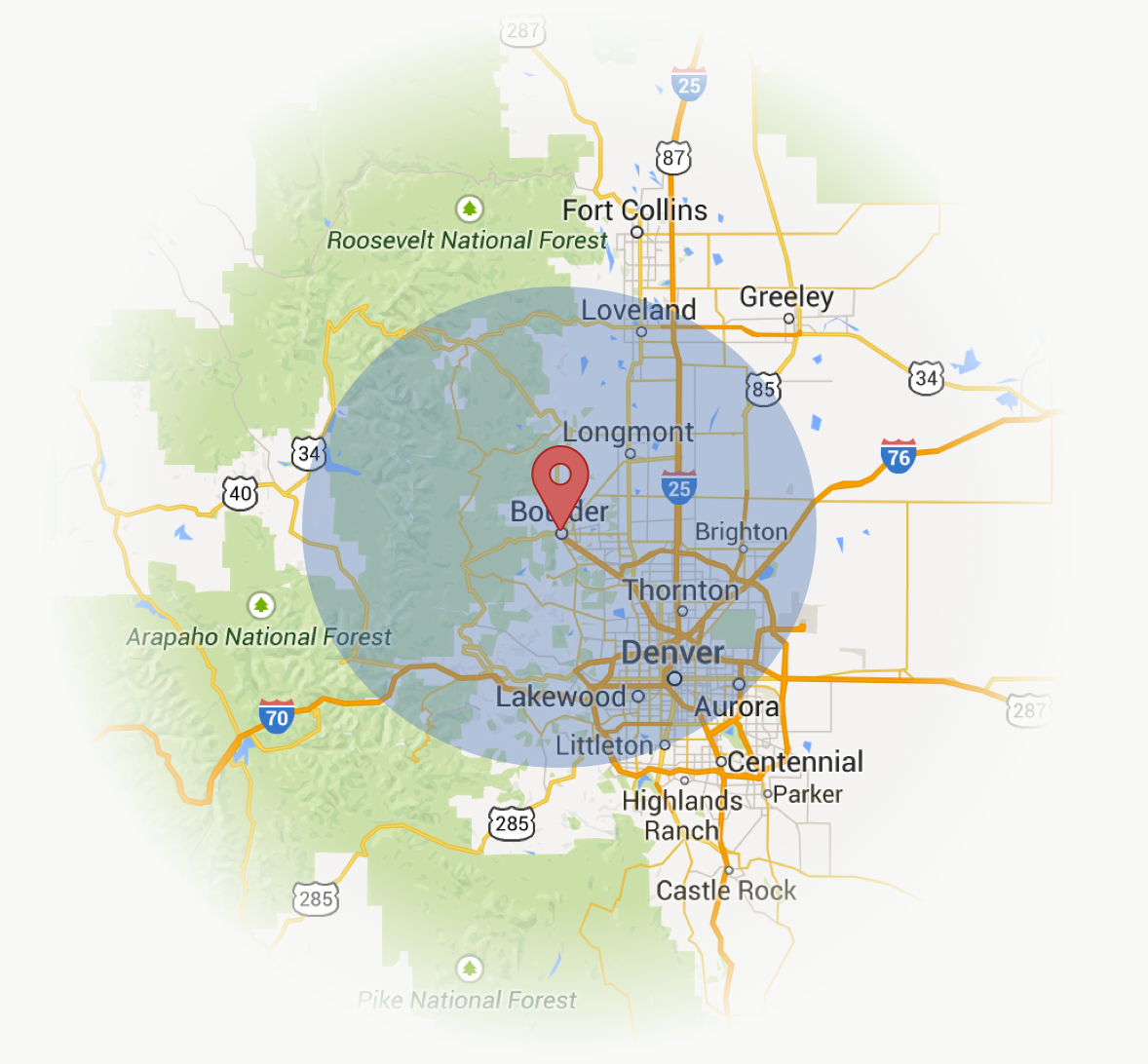 A local rank tracker that auto-updates and alerts you when fresh data is ready!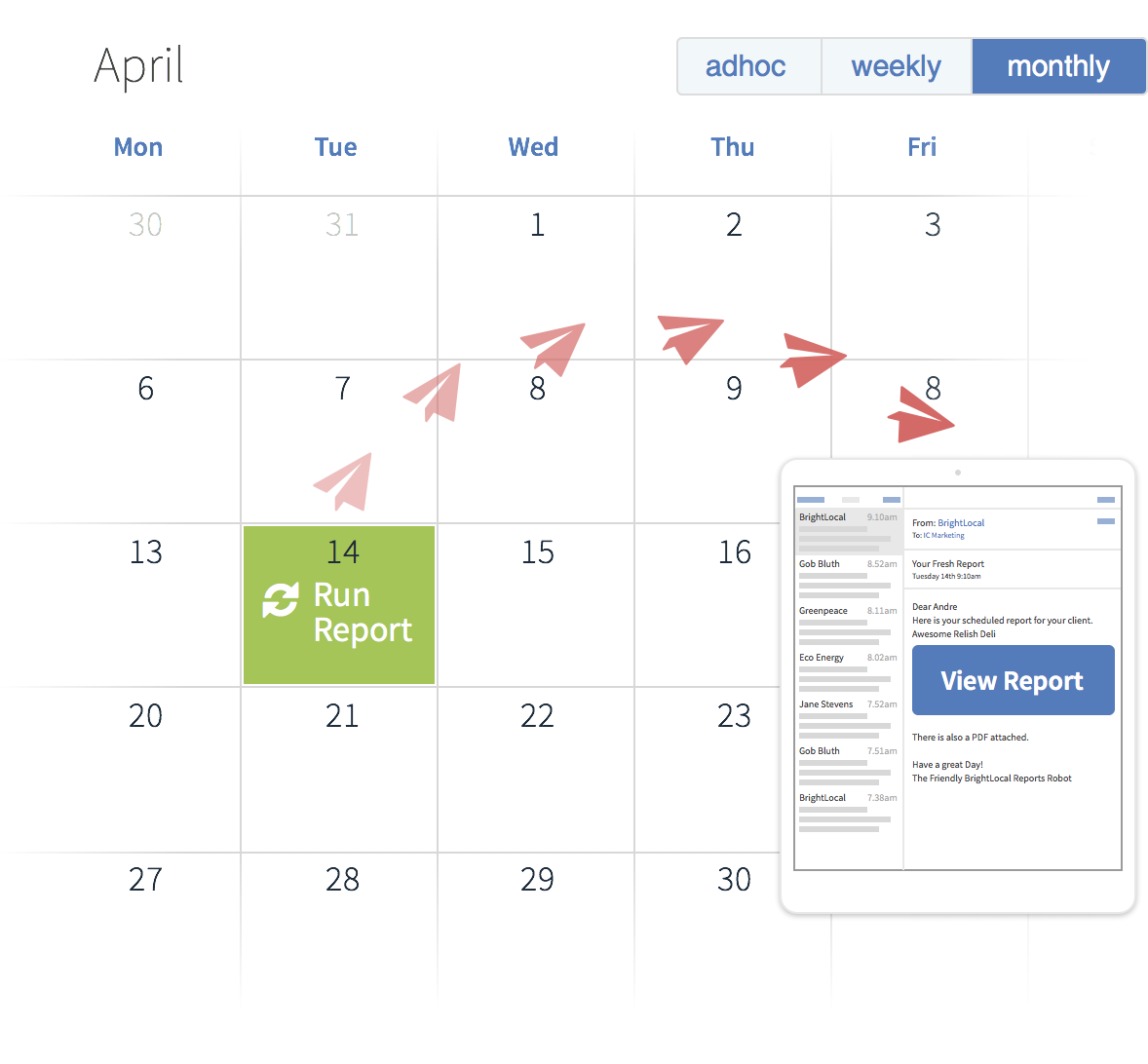 Set your search ranking reports to update automatically and we'll send you an email alert with any changes in your search rankings.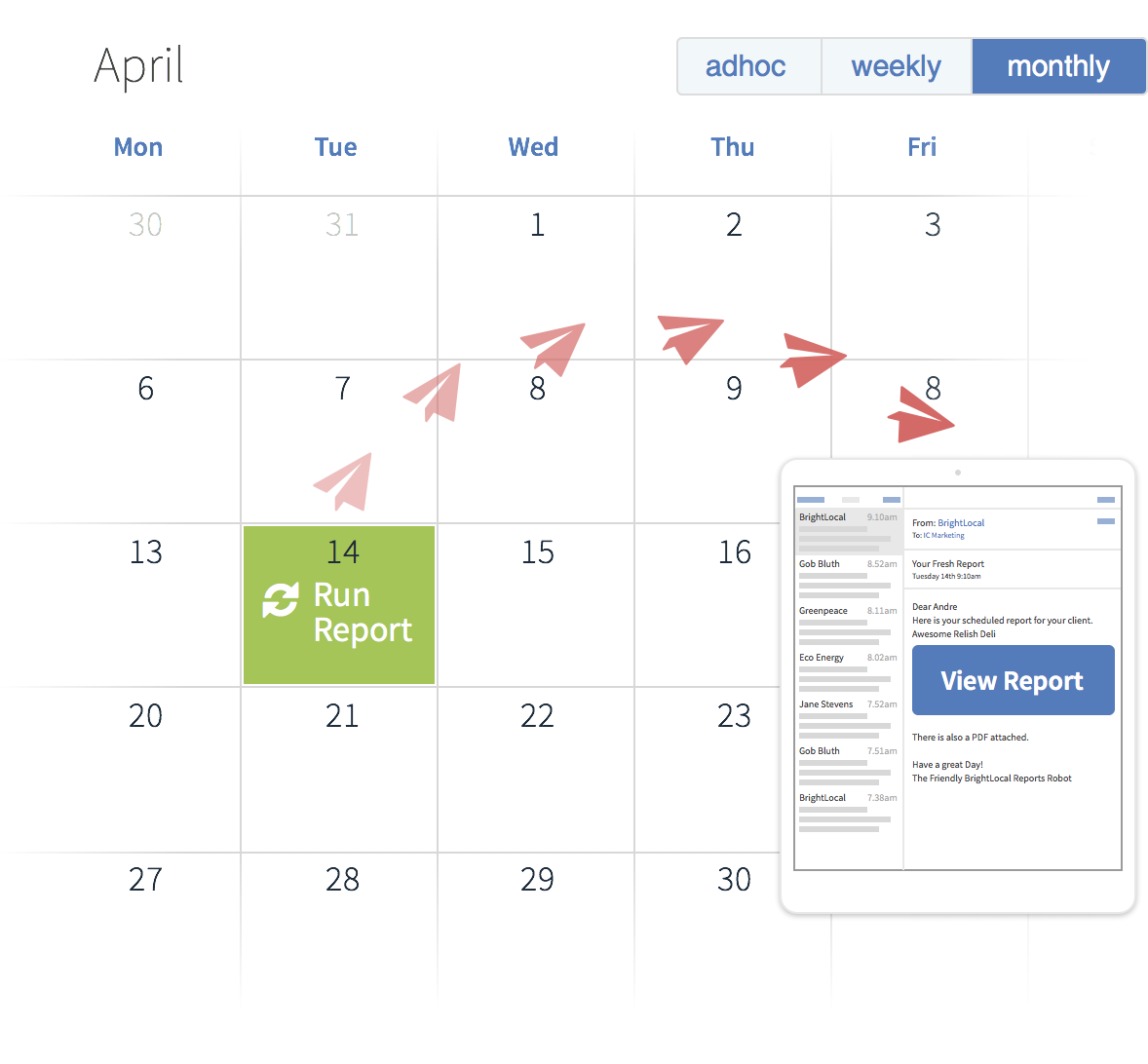 Track local citations and show clients the full impact of your hard work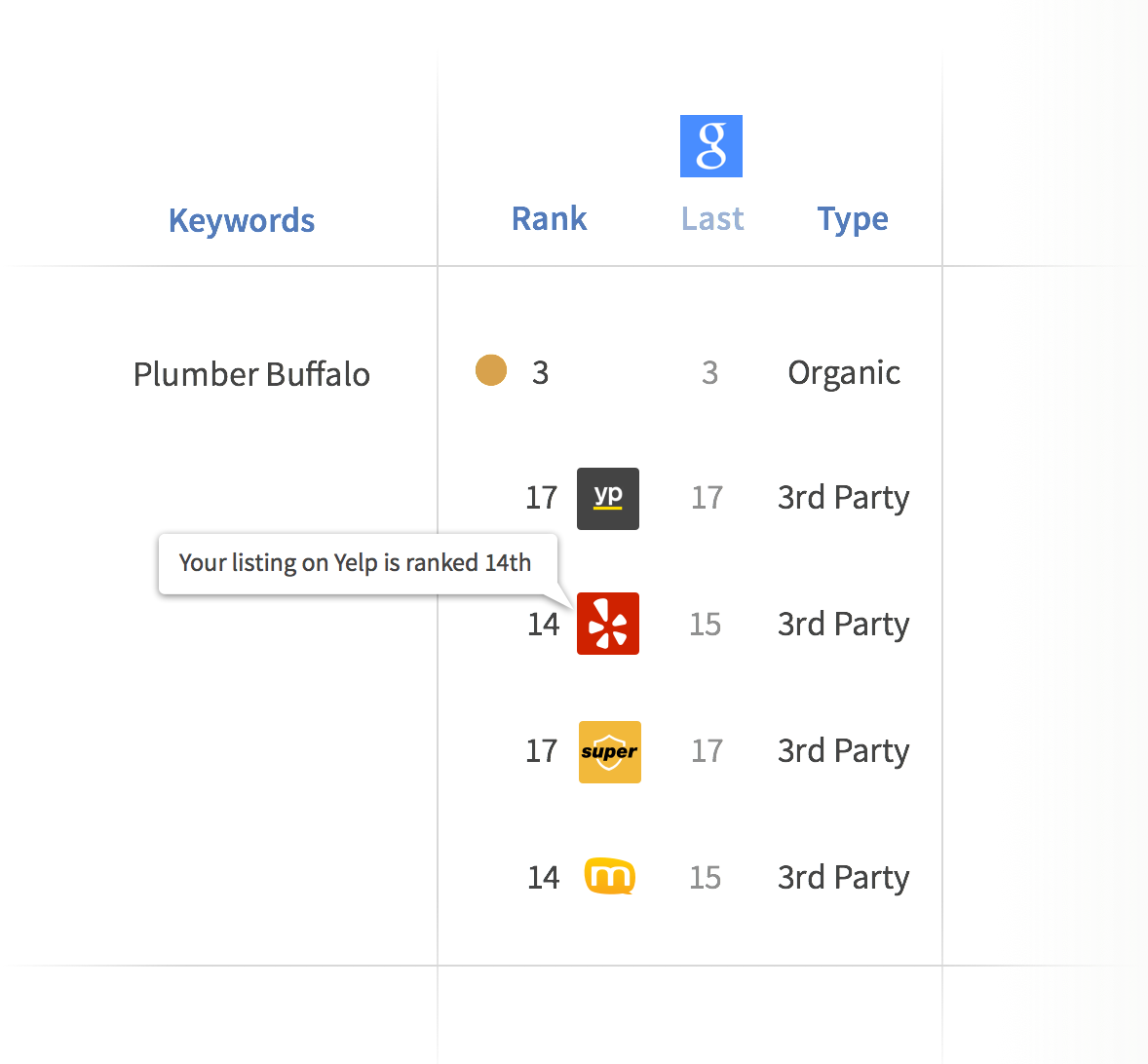 SEO rankings for your website and Google My Business profile only give half the picture. We also track the visibility of your local citations in the SERPs, helping you to dominate the 1st page.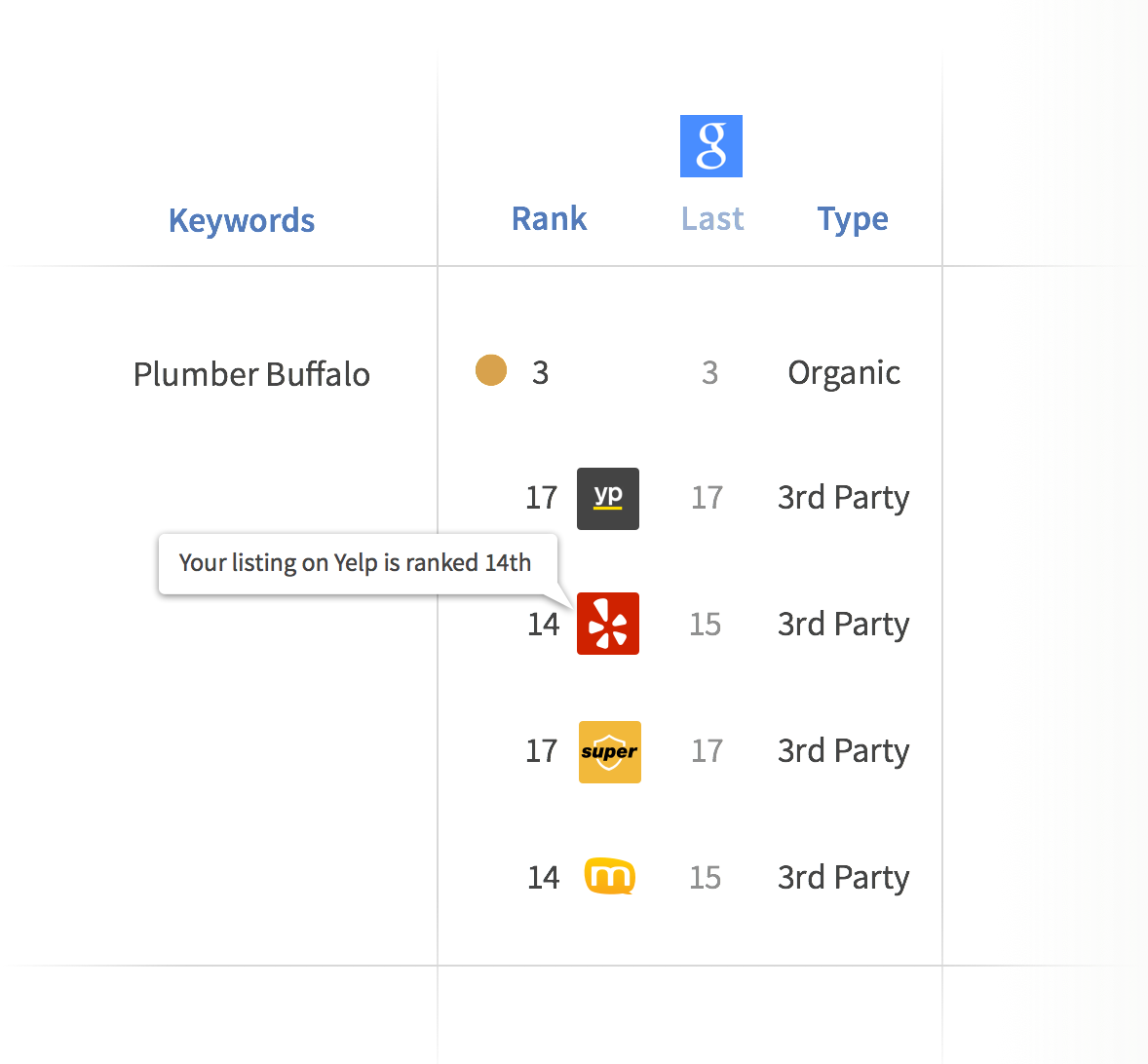 Analyse and compare rankings for hundreds of locations in just one report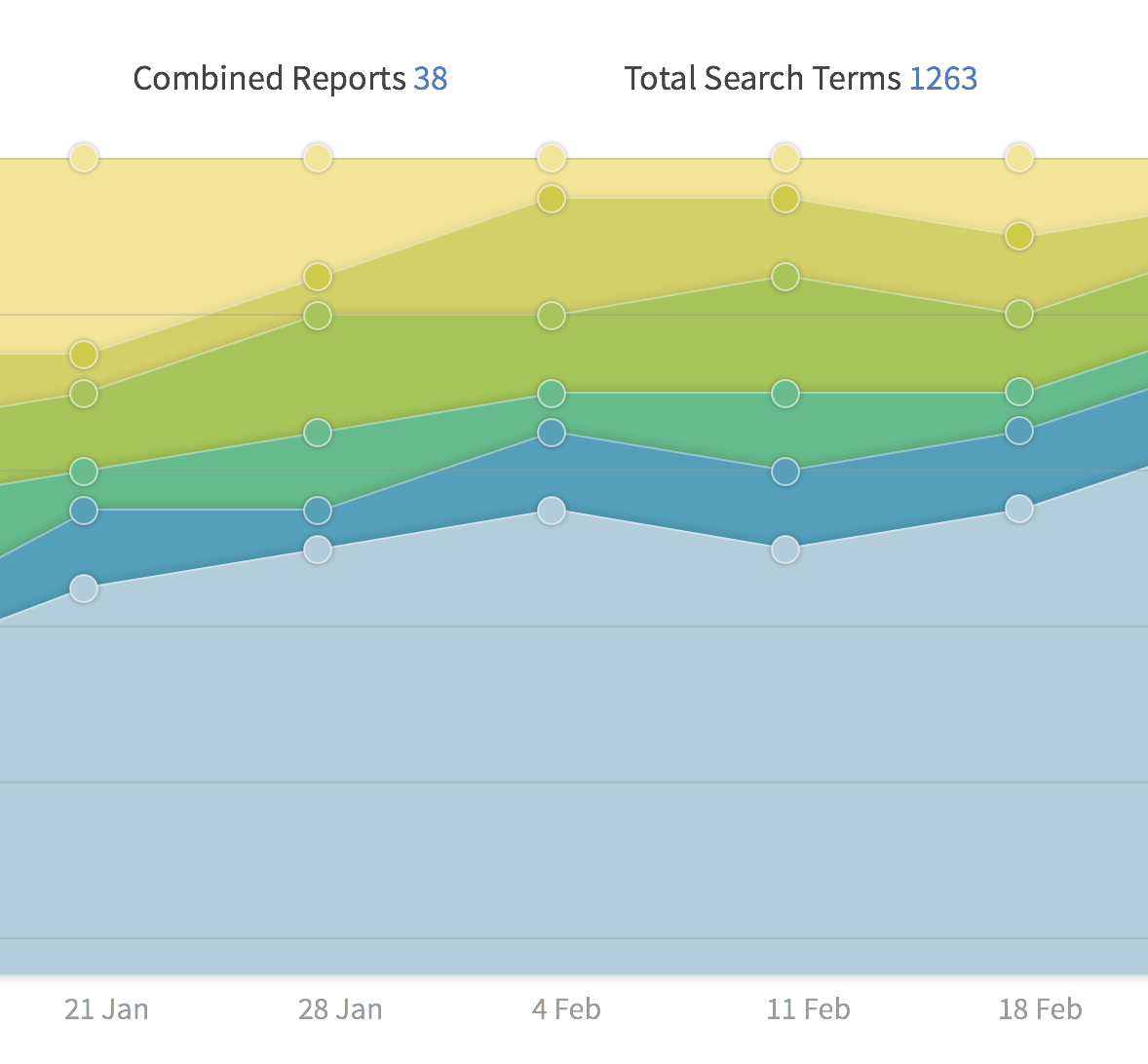 Rank tracking for Multi-Location businesses is now so easy. Our 'roll-up' reports combine data for hundreds of locations & enable you to see the overall performance of different groups of search terms & locations.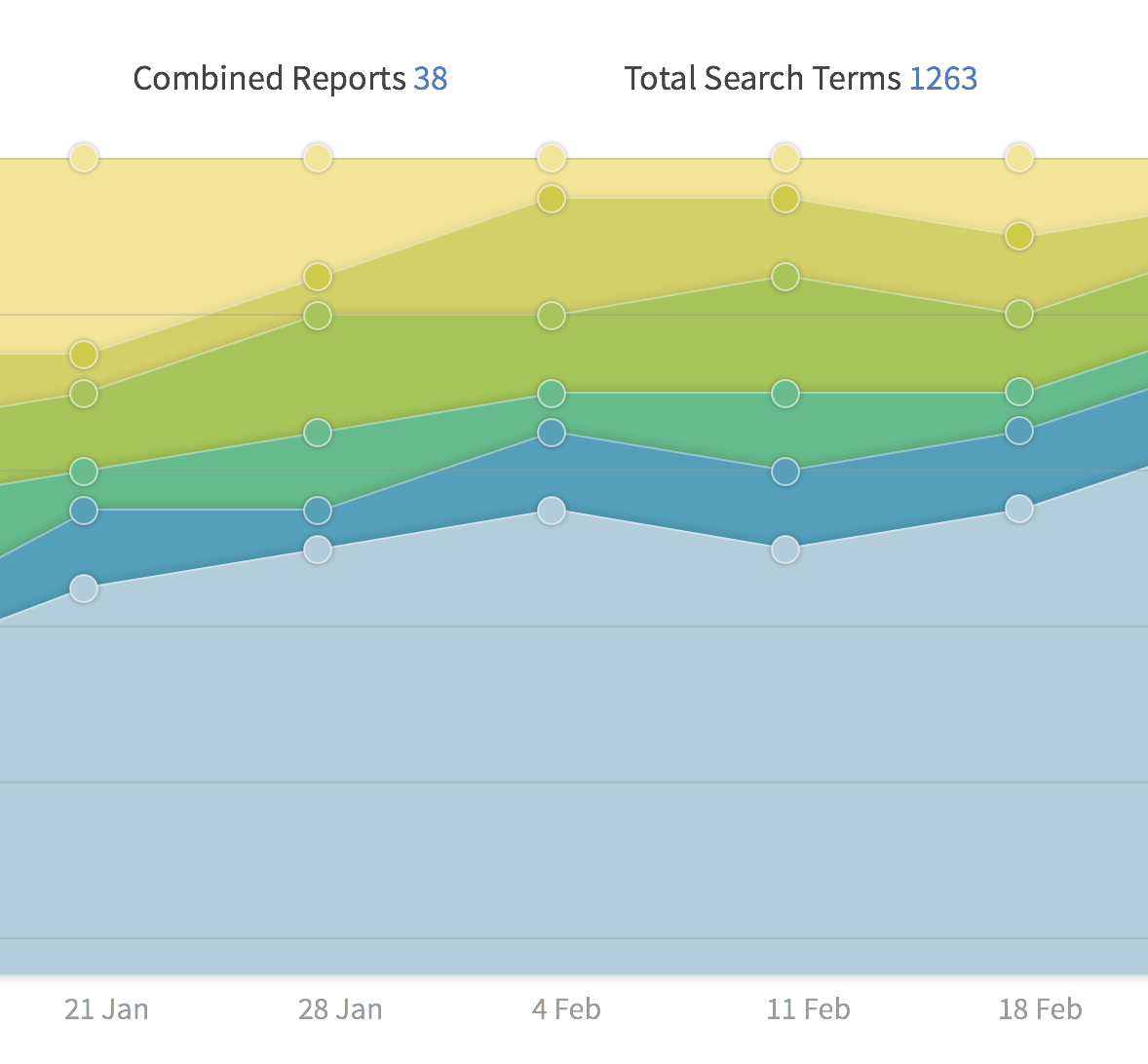 Get more mobile traffic by seeing which pages on your site are not optimized for mobile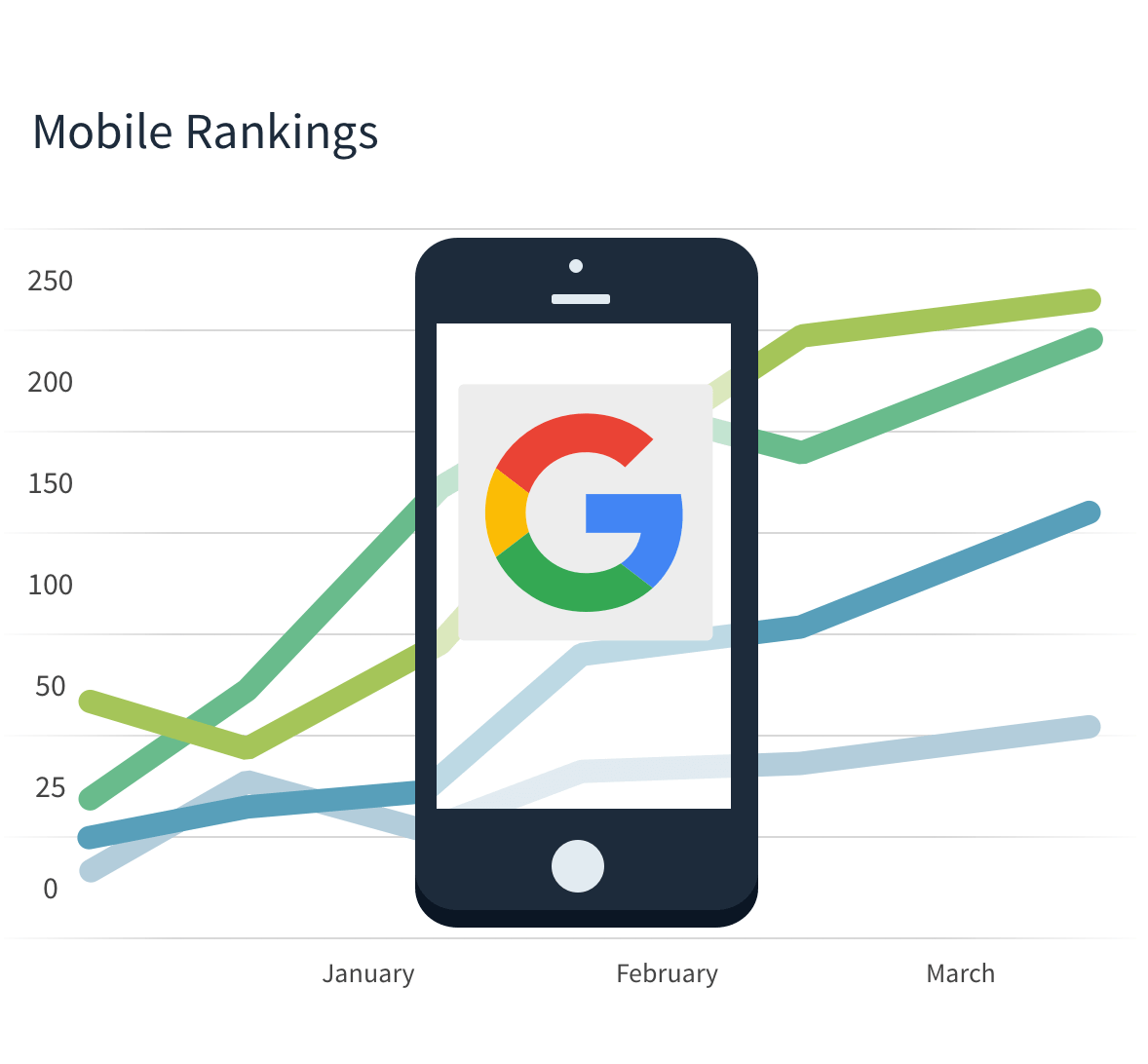 Quickly compare mobile vs desktop rankings & identify which pages on your site are underperforming on mobile. If you know what these pages are you can fix them and capture valuable mobile traffic.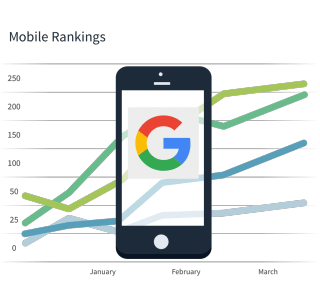 Free Tool: View search rankings from any location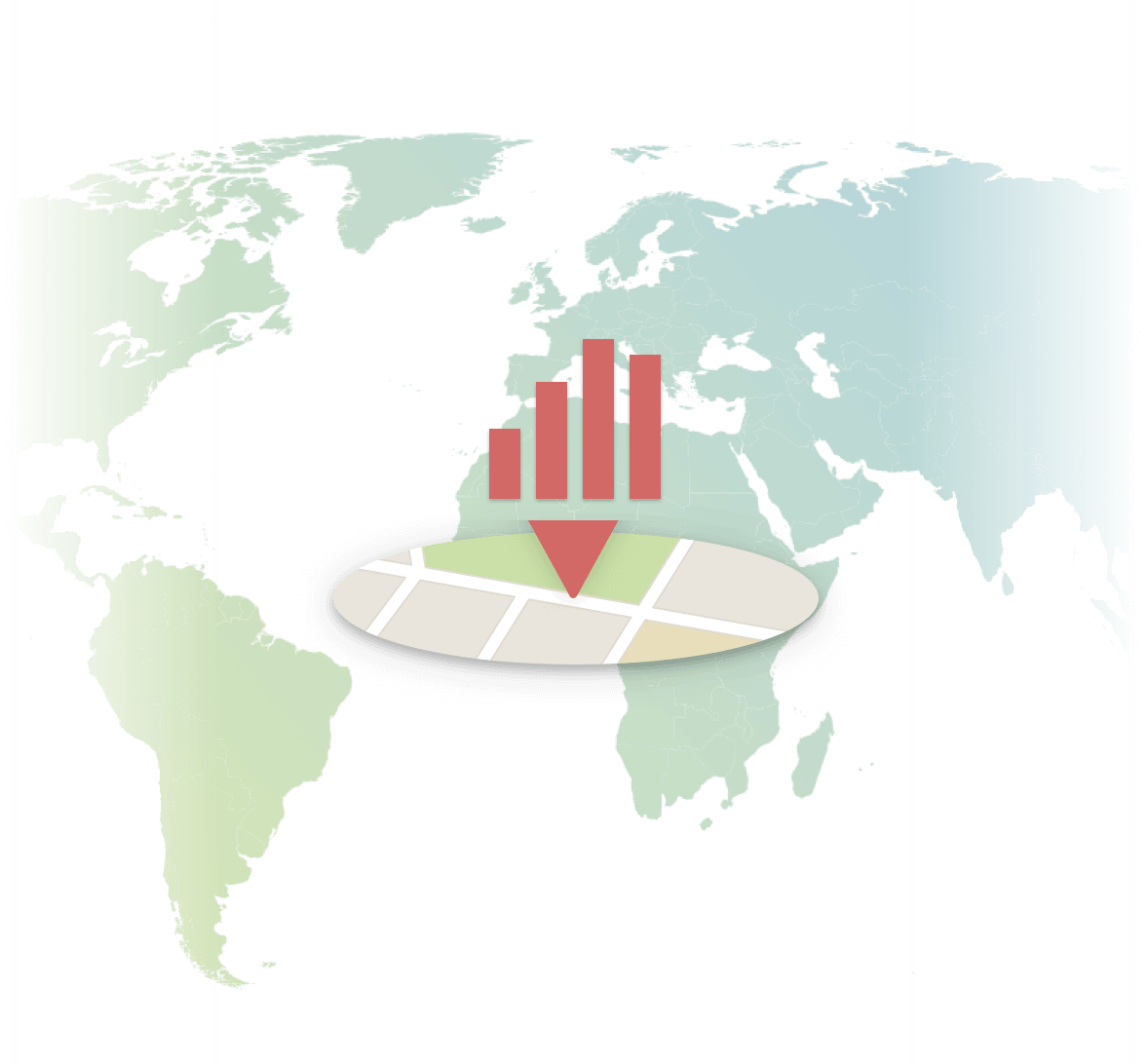 With this standalone free tool you can easily check your localized search rankings for any town, city or location worldwide.
Just enter your search term and location, and we'll show you the first 10 pages on Google for that localized search term.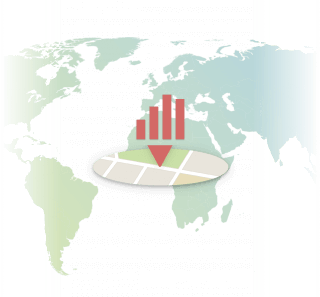 "
Intuitive dashboard, affordable, easy-to-read reports and the most accurate local rank tracking in the business. I highly recommend their service.
Jennifer Poole
Los Angeles, CA