6 Essentials of CitationTracker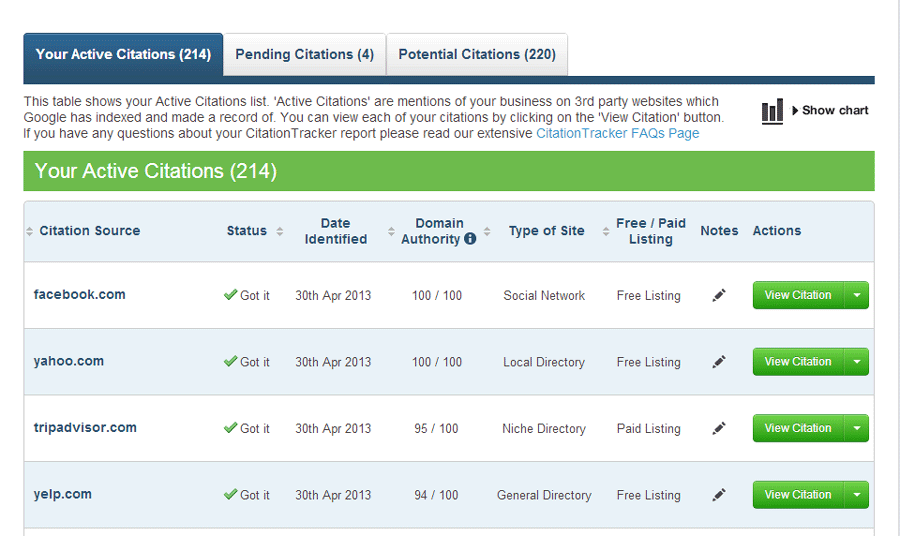 1. Find & Track your Active Citations
We hunt through Google to identify which directories & sites your business exists on and return a full list of websites with links straight to your Citation on each site. We call these your Active Citations.
We identify your active citations using a combination of business name, zipcode & phone number.

BrightLocal have been a pleasure to work with. Our needs are unique & they have put forth their best efforts into getting our accounts imported and set-up as soon as possible.
The Local SEO Check Up is my favorite tool. The depth and customization of the 'Check-up' report is phenomenal and is a great conversation starter with a client or prospect.