6 Essentials of CitationTracker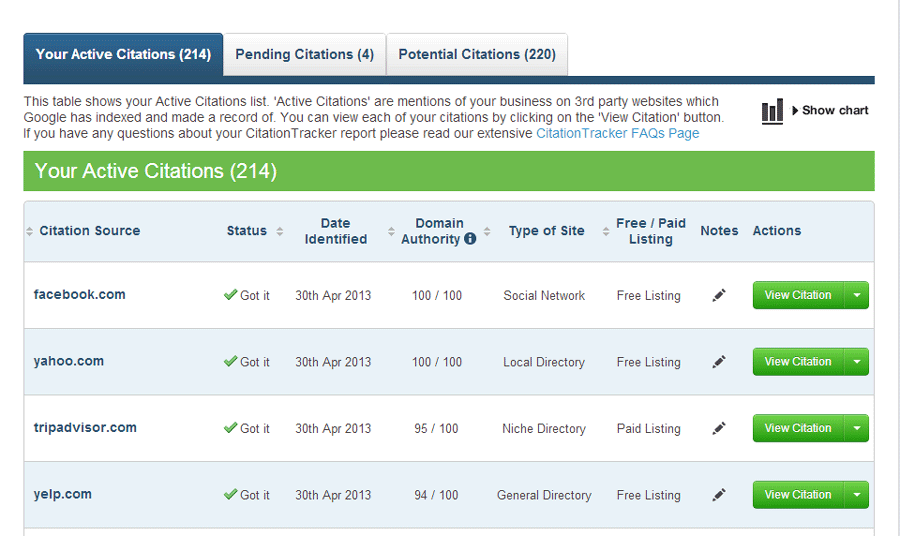 1. Find & Track your Active Citations
We hunt through Google to identify which directories & sites your business exists on and return a full list of websites with links straight to your Citation on each site. We call these your Active Citations.
We identify your active citations using a combination of business name, zipcode & phone number.

BrightLocal has some amazing tools. We use them to help land clients as well as to streamline our Local SEO efforts. I highly recommend them.

Anyone who is active in the local business marketplace needs to seriously check out BrightLocal & see if the results are equal to what we've seen.