6 Essentials of CitationTracker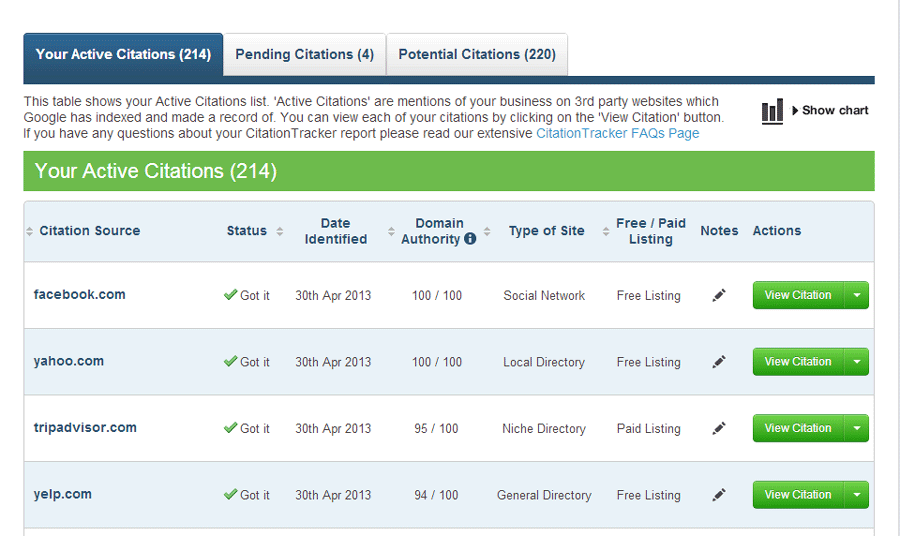 1. Find & Track your Active Citations
We hunt through Google to identify which directories & sites your business exists on and return a full list of websites with links straight to your Citation on each site. We call these your Active Citations.
We identify your active citations using a combination of business name, zipcode & phone number.

The Brightlocal SEO checkup report is a heaven send for local search agencies. The information is easy to understand for clients and goes deep enough to give my team actionable data in a fraction of the time it would take manually

What is most impressive is the constant improvements that are being made. It seems like once a week I see a new option or new feature that improves on something that is already very, very good.