6 Essentials of Citation Tracker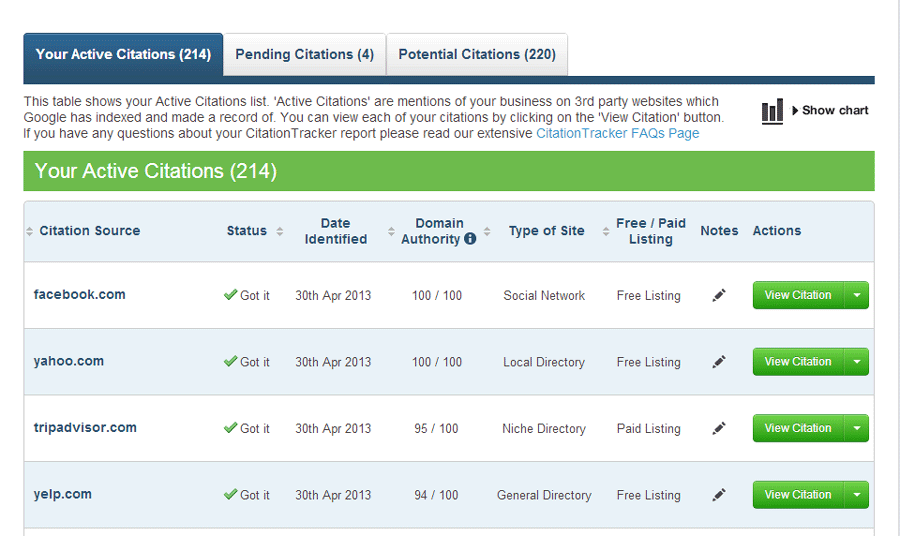 1. Find & Track your Active Citations
We hunt through Google to identify which directories & sites your business exists on and return a full list of websites with links straight to your Citation on each site. We call these your Active Citations.
We identify your active citations using a combination of business name, zipcode & phone number.

BrightLocal has some amazing tools. We use them to help land clients as well as to streamline our Local SEO efforts. I highly recommend them.

CitationBurst is my favorite tool. It's allowed us to scale our Local SEO business without hiring the amount of workers it would take to do citations for every client.