6 Essentials of CitationTracker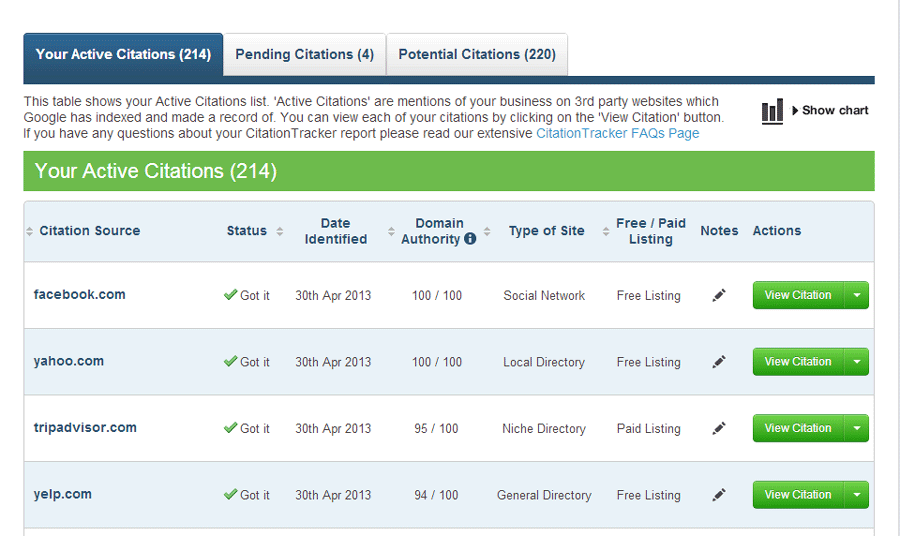 1. Find & Track your Active Citations
We hunt through Google to identify which directories & sites your business exists on and return a full list of websites with links straight to your Citation on each site. We call these your Active Citations.
We identify your active citations using a combination of business name, zipcode & phone number.

BrightLocal is one of the best internet marketing tools out there. We have been using the Local Search Rank Checker for about a year now. It is fast, accurate, and produces excellent reports.

I enjoy the interaction and research that BrightLocal does with thousands of users within the local search industry, with exciting webinars using polls, questionnaires and great guest speakers.