6 Essentials of CitationTracker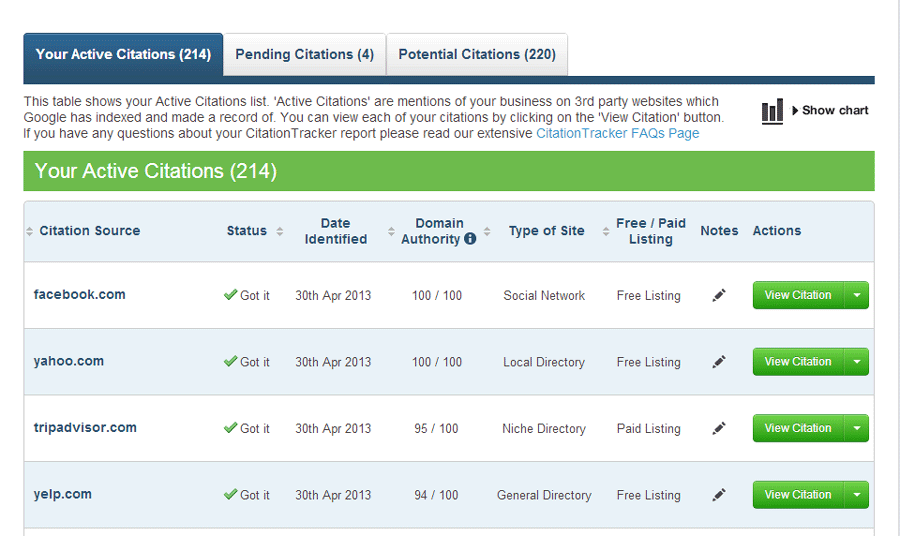 1. Find & Track your Active Citations
We hunt through Google to identify which directories & sites your business exists on and return a full list of websites with links straight to your Citation on each site. We call these your Active Citations.
We identify your active citations using a combination of business name, zipcode & phone number.

Whether you are a full blown firm, an in-house local business marketer, or a business owner, BrightLocal is a must have tool for your SEO arsenal.

BrightLocal has a ton of indispensable internet marketing tools that we use every day for our clients.