6 Essentials of CitationTracker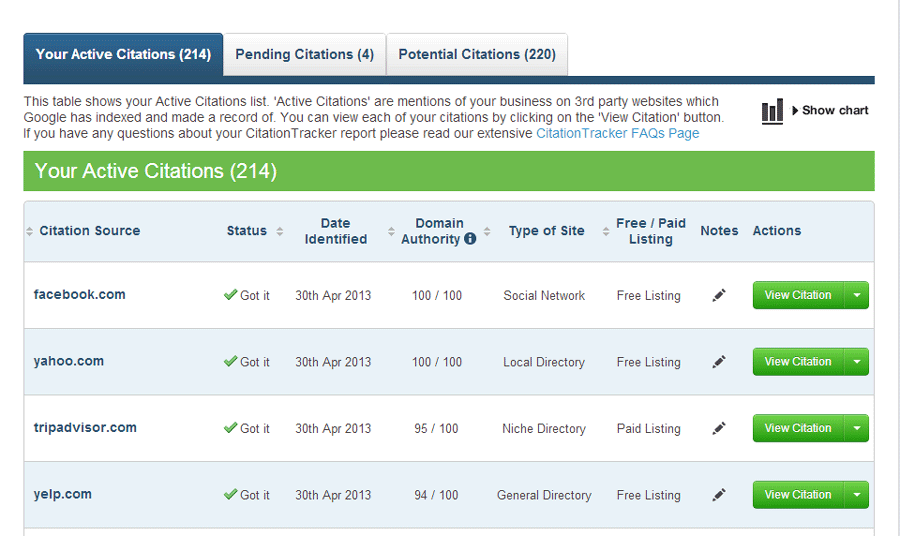 1. Find & Track your Active Citations
We hunt through Google to identify which directories & sites your business exists on and return a full list of websites with links straight to your Citation on each site. We call these your Active Citations.
We identify your active citations using a combination of business name, zipcode & phone number.

BrightLocal are very flexible when responding to customer requests, their services consistently do what they claim to be able to do, and they have continually rolled out new and useful features in the time that we have worked with them.

What is most impressive is the constant improvements that are being made. It seems like once a week I see a new option or new feature that improves on something that is already very, very good.