6 Essentials of Citation Tracker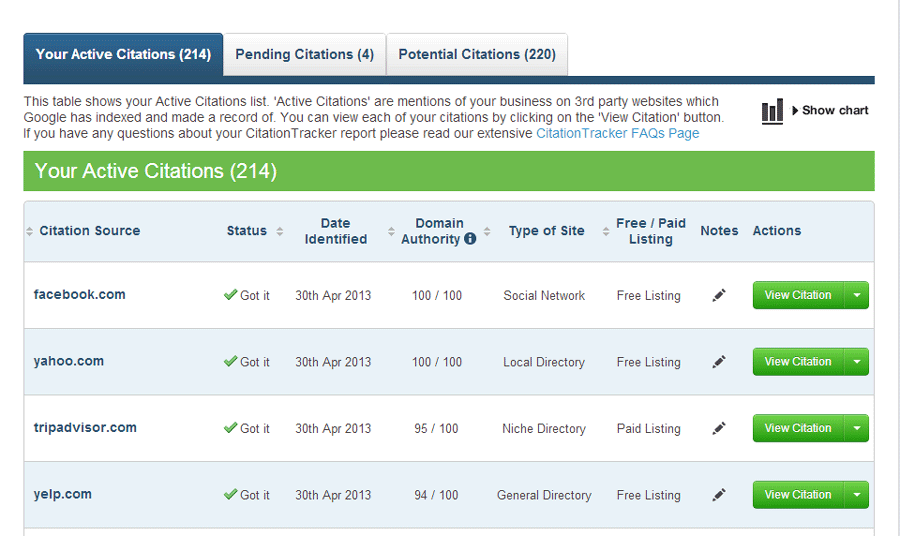 1. Find & Track your Active Citations
We hunt through Google to identify which directories & sites your business exists on and return a full list of websites with links straight to your Citation on each site. We call these your Active Citations.
We identify your active citations using a combination of business name, zipcode & phone number.

The team at BrightLocal has been extremely professional & helped customize their application for our specific needs. They made the set-up nearly effortless! I would recommend BrightLocal, just not to our competitors!

BrightLocal tools provide best of class data. Their tools are a must-have for marketers looking to optimize their organic search results.