Reviews & online reputation are becoming ever more important for SMBs & local businesses. Consumption of local reviews is on the up and so is the impact reviews have on local consumer options & purchasing.
Reviews affect both the visibility (i.e. search ranking) of a business but also their ability to standout from competitors and convert searchers to customers. Careful management of business reputation is no longer a nice to have but an essential part of any local search strategy.
In this webinar we explain just why reviews are so critical and give you some great tips & tactics to generating & managing your local business reviews.
Watch Webinar Recording
Our Expert Panelists
Phil Rozek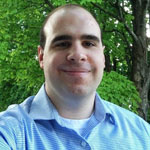 Phil specializes in helping small and medium sized businesses get visibility online. When he's not running Local Visibility System where he provides consultancy services & maintains his excellent local search blog, Phil is an active industry speaker, having appeared at SMX West, SMX East & State of Search to name a few. He's also a contributor to the Local Ranking Factors study. Follow Phil on Twitter & G+.
Don Campbell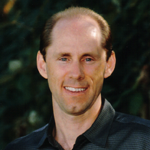 Don is President of Expand2Web, a company that offers tools & training to help small businesses succeed online. Founded in 2008, Expand2Web helps thousands of small businesses create websites & position themselves for top local search results. Prior to this, Don was a Technology Evangelist for Microsoft, and in his latest project, Don helps small business owners encourage online review at GetFiveStars. Follow Don on Twitter & G+.
Agenda
Agenda:
1. Great evidence for the importance & value of online reviews
2. Google+ : strategies & advice for playing inside the rules
3. Review strategy: how to get more reviews & make them count
4. Best online tools for tracking reputation & reviews
Time & Date:
Wednesday 25 September 2013
115 mins
About InsideLocal: Expert Webinar Series
BrightLocal & the Local Search Forum have teamed up to deliver an exciting series of local search focused webinars. The 'InsideLocal' webinar series explores the most important, most topical & most exciting areas of local search marketing.