7 Essentials of Local Search Rank Checker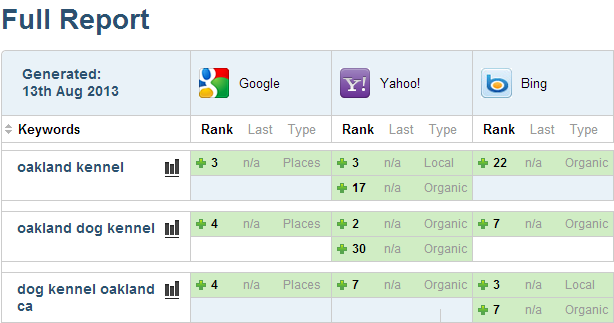 1. Track results in all main search engines
Monitor your search rankings in Google, Google Local/Maps, Yahoo, Yahoo Local, bing & bing local. Track both 'organic' and 'local' search results down to a depth of 50 results.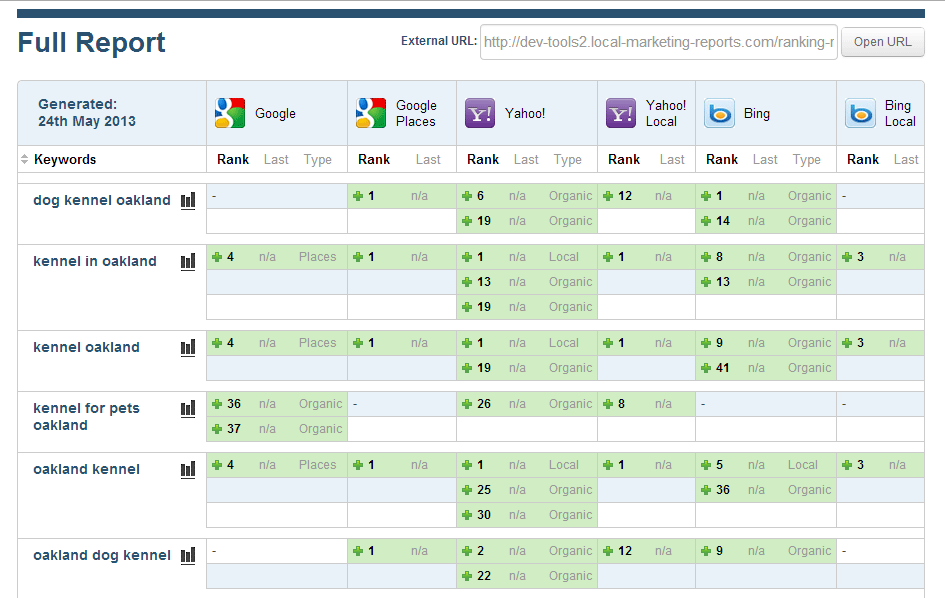 2. Track both 'organic' & 'local' rankings
Get a complete view of your search performance. Track results for your website (domain or specific URL) and for your local search profile (e.g. Google+ Local page). See when your local profile ranks in main search results and in pure local search results.

The team at BrightLocal has been extremely professional & helped customize their application for our specific needs. They made the set-up nearly effortless! I would recommend BrightLocal, just not to our competitors!

Whether you are a full blown firm, an in-house local business marketer, or a business owner, BrightLocal is a must have tool for your SEO arsenal.