5 Essentials of Local Search Rank Checker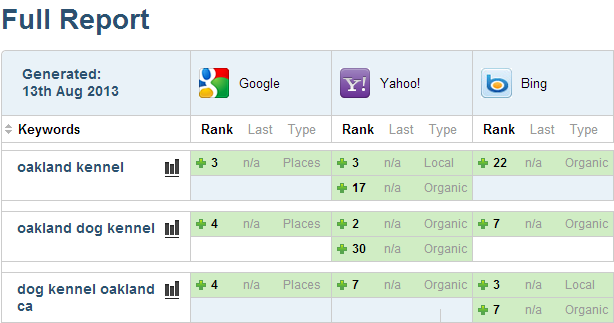 1. Track results in all main search engines
Monitor your search rankings in Google, Google Places, Yahoo, Yahoo Local, bing & bing local. Track both 'organic' and 'local' search results down to a depth of 50 results.

Whether you are a full blown firm, an in-house local business marketer, or a business owner, BrightLocal is a must have tool for your SEO arsenal.
The Local SEO Check Up is my favorite tool. The depth and customization of the 'Check-up' report is phenomenal and is a great conversation starter with a client or prospect.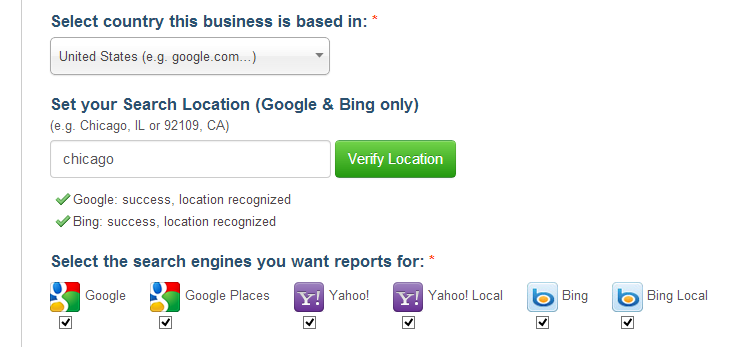 3. See Search Results for Specific 'Locations'
You can enter the location where you want to search from. This enables you to see search results which a local searcher sees in the city & zipcode they're located in.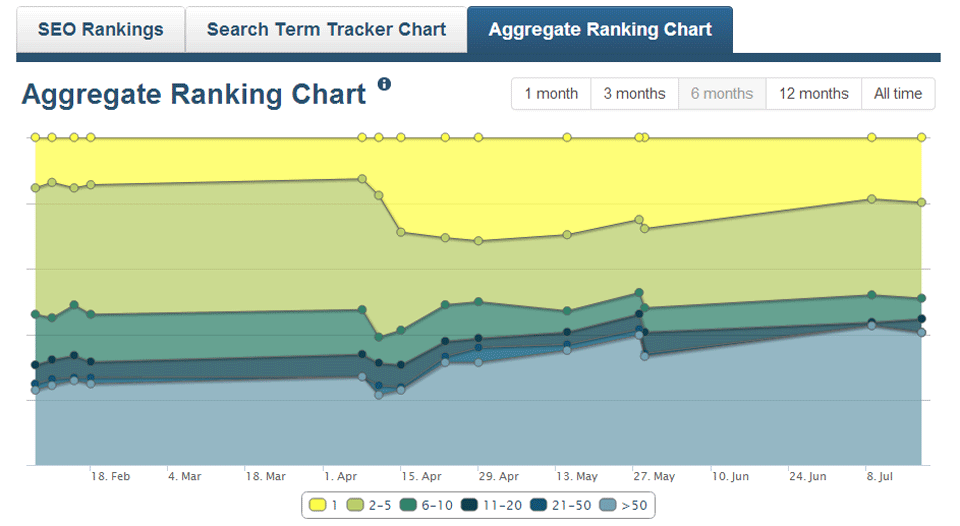 4. Visualize changes in your search rankings
Easily compare current search rankings with past rankings using our interactive charts. You can view results for your whole campaign or deep dive into individual search terms and see how they have changed ranking over the course of your campaign.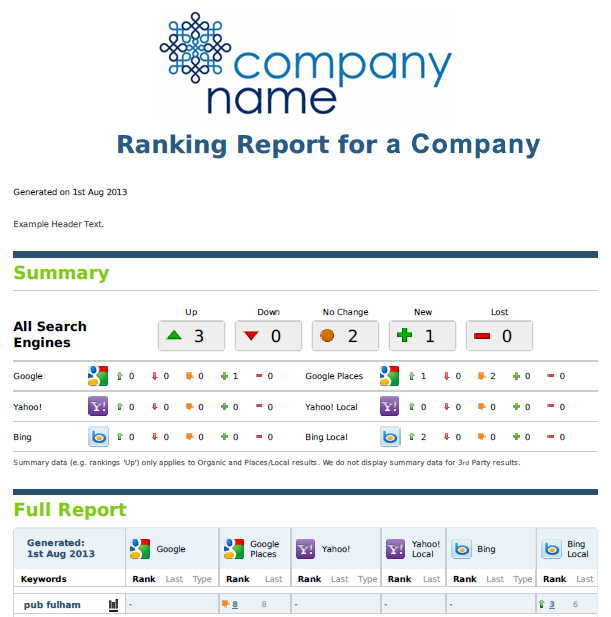 5. White-label ranking reports
Customize your ranking reports with your own logo & brand colors, and add your own introduction text. If you have multiple brands or provide white-label SEO then you can create multiple white-label profiles and apply the correct branding to each report.
White-label reports are available as PDF or as interactive, online (HTML)  reports which makes sharing with clients a cinch!