7 Essentials of Local Search Rank Checker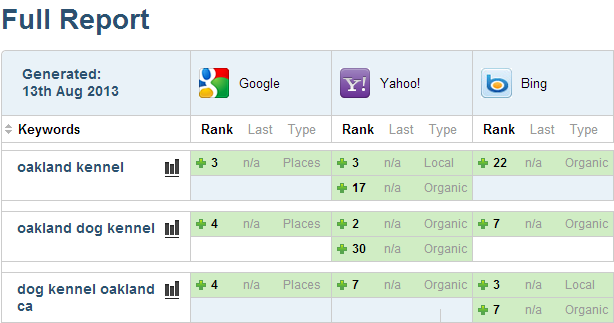 1. Track results in all main search engines
Monitor your search rankings in Google, Google Local/Maps, Yahoo, Yahoo Local, bing & bing local. Track both 'organic' and 'local' search results down to a depth of 50 results.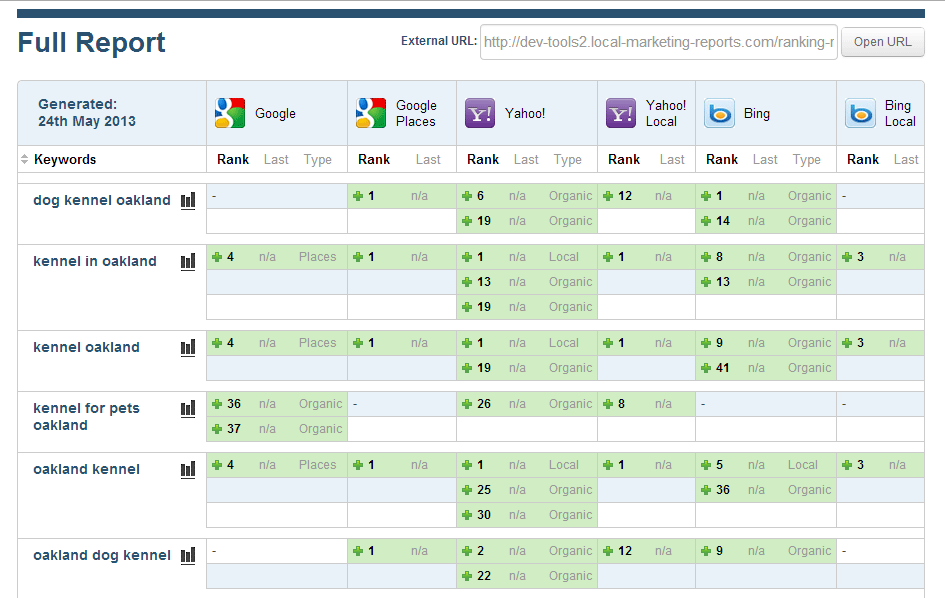 2. Track both 'organic' & 'local' rankings
Get a complete view of your search performance. Track results for your website (domain or specific URL) and for your local search profile (e.g. Google+ Local page). See when your local profile ranks in main search results and in pure local search results.

BrightLocal is one of the best internet marketing tools out there. We have been using the Local Search Rank Checker for about a year now. It is fast, accurate, and produces excellent reports.

BrightLocal are very flexible when responding to customer requests, their services consistently do what they claim to be able to do, and they have continually rolled out new and useful features in the time that we have worked with them.