7 Essentials of Local Search Rank Checker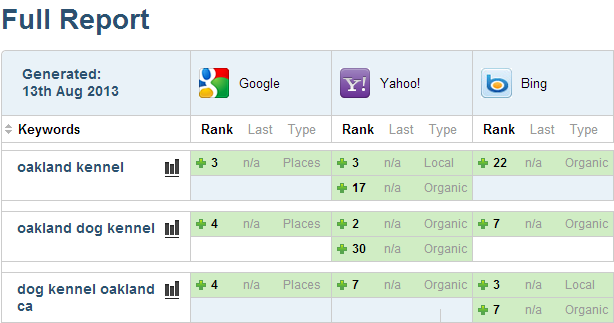 1. Track results in all main search engines
Monitor your search rankings in Google, Google Local/Maps, Yahoo, Yahoo Local, bing & bing local. Track both 'organic' and 'local' search results down to a depth of 50 results.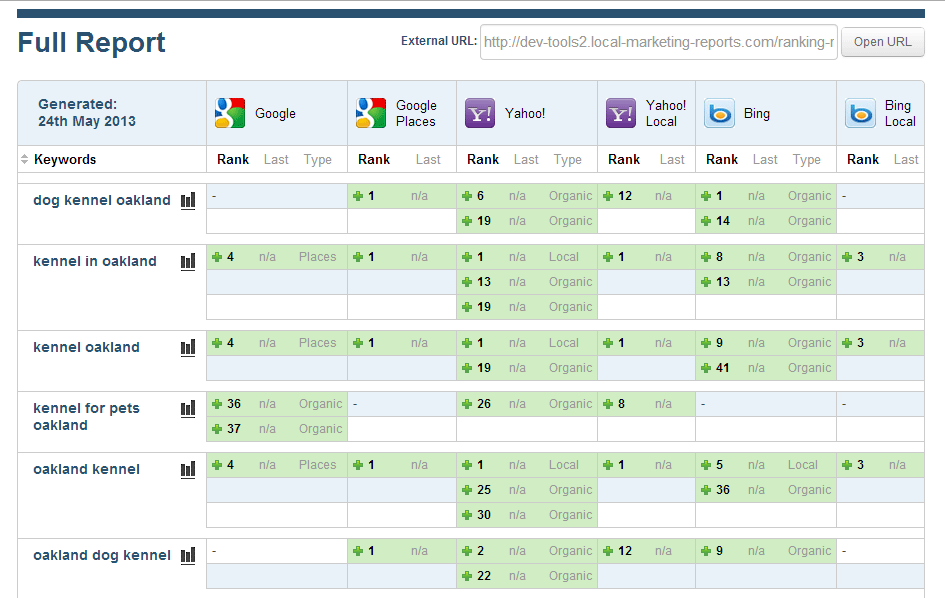 2. Track both 'organic' & 'local' rankings
Get a complete view of your search performance. Track results for your website (domain or specific URL) and for your local search profile (e.g. Google+ Local page). See when your local profile ranks in main search results and in pure local search results.

The Brightlocal SEO checkup report is a heaven send for local search agencies. The information is easy to understand for clients and goes deep enough to give my team actionable data in a fraction of the time it would take manually

BrightLocal has helped us gain top local search positions for our clients. We actually started to see results before the 30 day trial was even up.