6 Essentials of SEO Check-up
1. Local Directory Listing Audit
Find out where your business is listed and what they say about you.
We search the top local directories for mention of your business. You can see where you're listed and what information they carry about you including your all important NAP data (Name, Address, Phone number), business description, photos, reviews, star rating and more.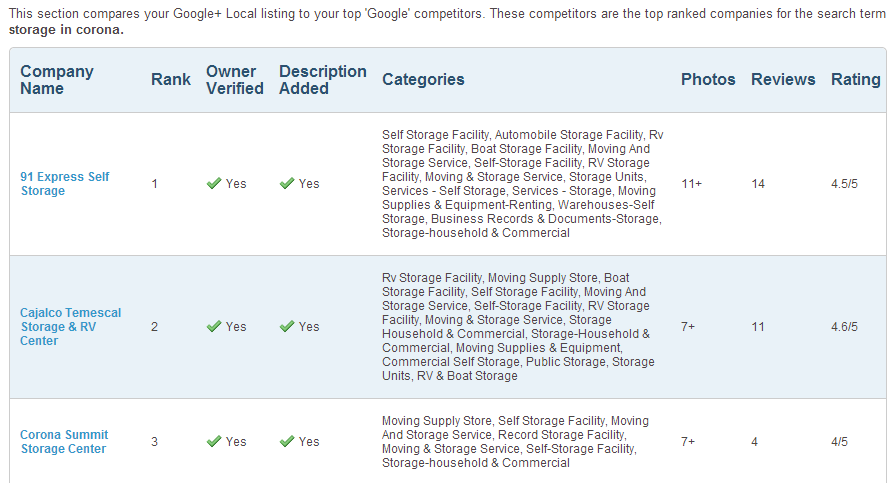 2. Google+ Local Report
Analyze your Google+ Local listing and see how you compare to your top 5 local competitors.
Is your listing verified? Are you listed in the right categories? How many reviews do you have and what is your star rating? Use this insight to enhance your Google+ Local listing and drive your business up the search rankings.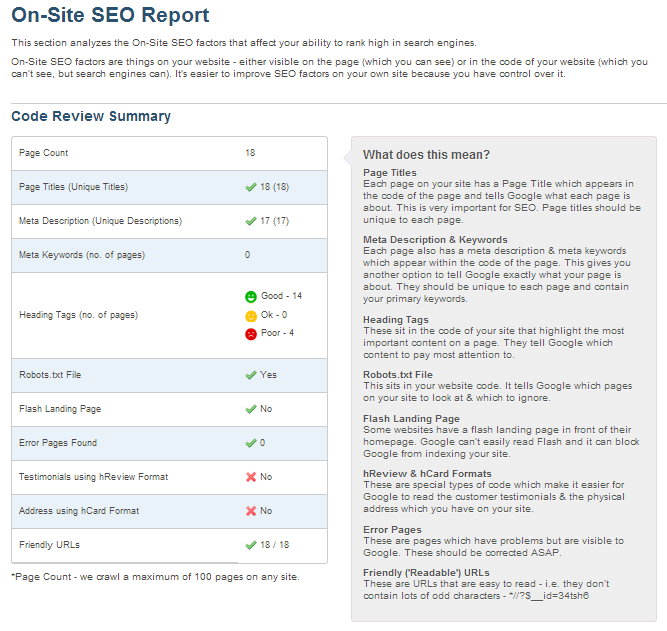 3. Detailed on-site SEO Audit
Identify the SEO problems which are holding your website back
Our unique crawler analyzes your website looking for the most important 'natural' and 'local' SEO factors. This custom-built tool searches through the code and content of your site, analyzing up to 100 pages in less than 30 seconds. We report on factors such as visible keywords, company address, Google map links, rCard & hCard mark-up and the usual stuff - meta tags, h-tags, flash files, error pages etc...

BrightLocal has a ton of indispensable internet marketing tools that we use every day for our clients.

The Brightlocal SEO checkup report is a heaven send for local search agencies. The information is easy to understand for clients and goes deep enough to give my team actionable data in a fraction of the time it would take manually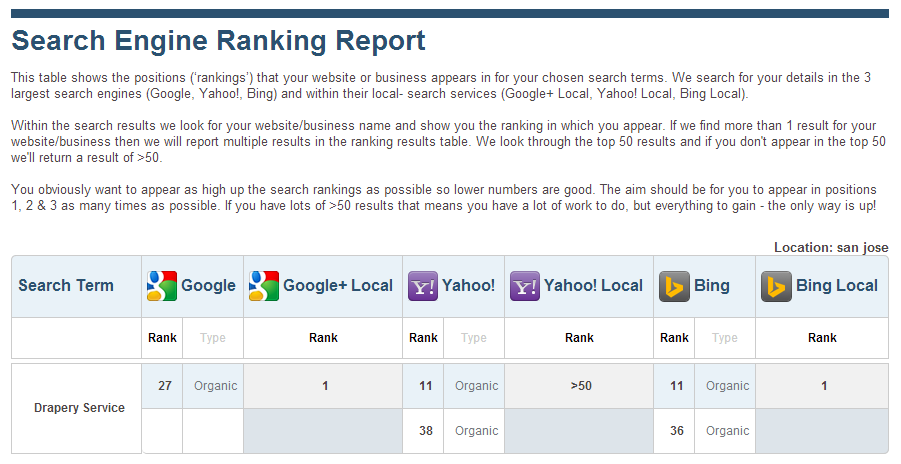 4. Local Search Engine Ranking Report
Are you ranking on the 1st page of Google for your most valuable search terms?
Track both your organic & local results and see where you rank in Google, Yahoo & Bing, as well as Google Maps, Yahoo Local & Bing Local for your most important search terms.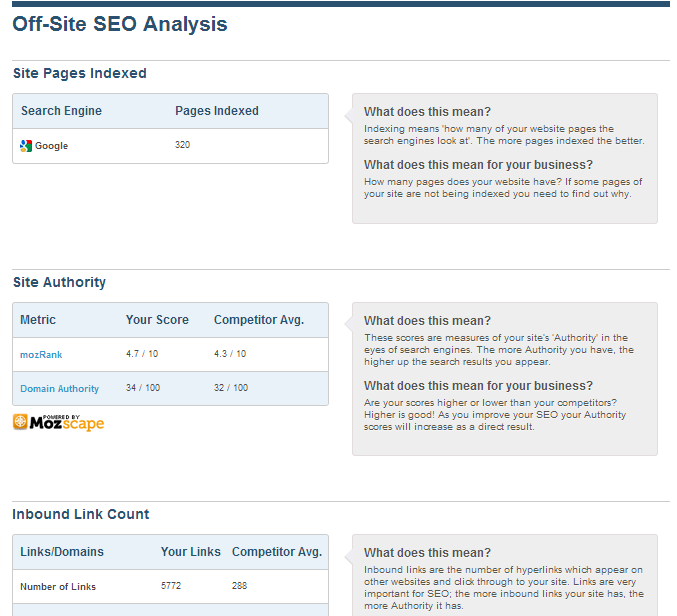 5. Off-Site SEO Analysis
How do search engines see your site & how does it compare to your top competitors?
This smart little section compares your domain authority, mozRank and backlink status with your top 5 local competitors. It also analyzes when your site was launched and where it's hosted which can impact on your 'localness' in the eyes of Google.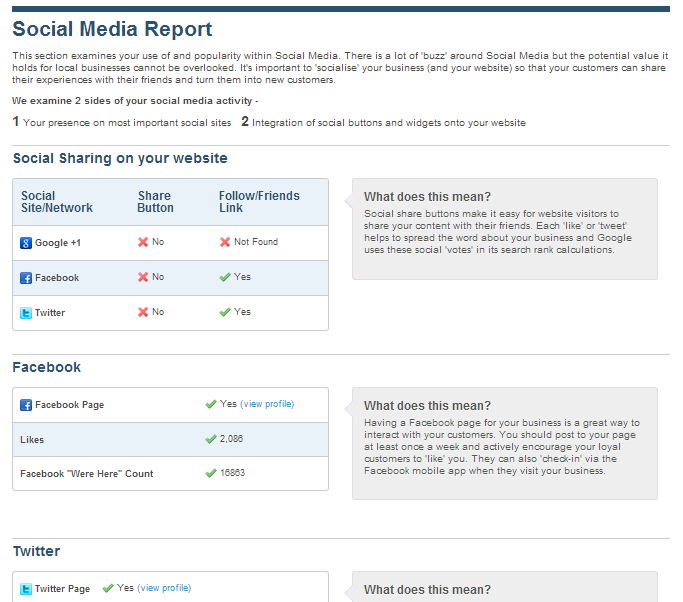 6. Social Media Report
Are you making the most of the social media revolution?
Get a clear picture of your social status on Facebook, Twitter, Google+ and Foursquare. Are you using these tools to spread the word about your business and engage with your customers? Are your customers sharing their love of your business? See how you can be a bit more social and extend your presence across the social-web.