5 Essentials of ReviewBiz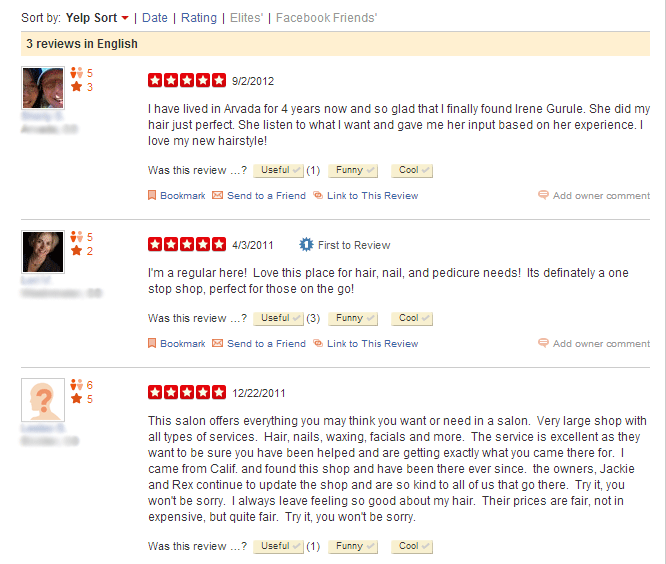 Make it easy for your customers to review your business
Online reviews are a proven way to boost local SEO performance. Adding a ReviewBiz badge to your site makes it easy for your existing customers to share their experiences on their preferred directories and sites.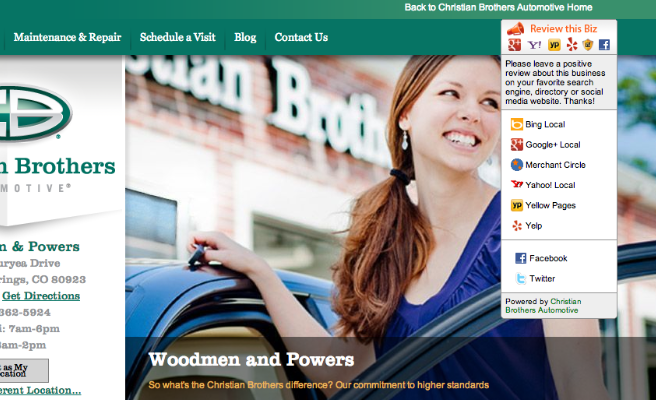 Create your 'badge' in 5 minutes
Creating your ReviewBiz 'badge' is quick & easy. Simply tell us your business name and zipcode, select the size & style you want & confirm which directories you want to display. Then grab the ReviewBiz code (HTML & JavaScript) and paste it into your website. Job done!
The Local SEO Check Up is my favorite tool. The depth and customization of the 'Check-up' report is phenomenal and is a great conversation starter with a client or prospect.

BrightLocal has been a pleasure to work with. They are eager to support our needs, very helpful and friendly.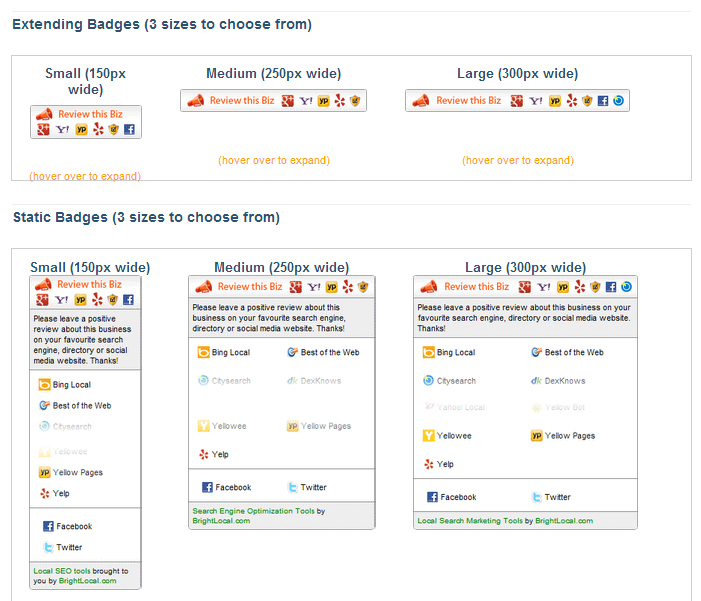 6 different styles & size of badge to choose from
You can select the size & style of badge which best suits your website. You can edit & change the style in 1 click so if you don't like it first time you can try again (and again and again…)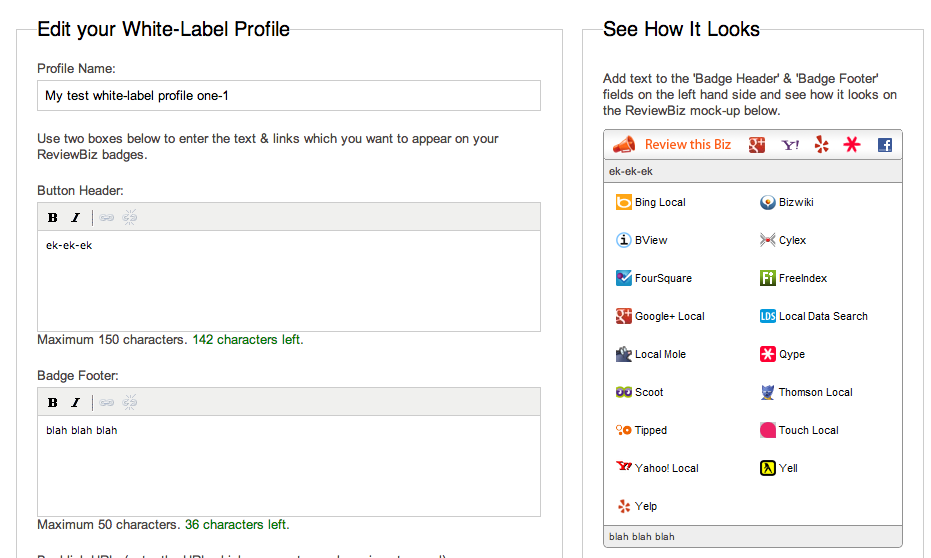 White-label buttons & custom directories
Remove all mention of BrightLocal when you customize your ReviewBiz badges with your own text and links. Provide an active link with anchor text to build backlinks to your business. 
Create as many white-label profiles* as you want with different backlinks & anchor text included.
*White-label badges are only available to our Multi-business & SEO Pro customers.
Coming soon - Custom directories - add your own niche or local directories to your badges to truly customize the badges for your business/clients.