Best Website Design agencies in Plano, Texas
Plano is one of the largest cities within the state of Texas and is very popular with those commuting to nearby Dallas. Although much smaller than Dallas, the city has a thriving business scene with many large multinational companies operating from headquarters within Plano. Whatever size your business is, it is important to maintain an excellent online presence, so that you can achieve your business goals. We have searched for the best professionals providing web design in Plano, many are the best companies offering web design in Texas. The list below contains the most forward thinking, experienced and results driven designers in the area.
Top-Rated Website Design Agencies in Plano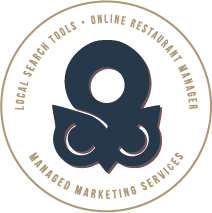 ServiceHoot has tailored its marketing services to be effective and affordable for the majority of local businesses. With our CORE service your business will benefit...
Digital Marketing
Local SEO
PPC
SEO
Web Design
2015
1-10
2143299709
Minty Dental Marketing is a digital marketing agency that specializes in helping dentists grow their practice, attract new patients, and maximize their schedules. We help...
Digital Marketing
Local SEO
PPC
SEO
Web Design
2022
1-10
9723321807