Best SEO agencies in Texas
The list below contains some of the best SEO specialists across the state. Explore the profiles of 83 SEO agencies in Texas to find consultants with in-depth technical SEO expertise, strong link building capabilities, or SEO copywriting experience.
View case studies, client lists, and industry specialisms to find an agency that meets your needs.
Top-Rated SEO Agencies in Texas
We are a boutique digital marketing firm founded in 2012 by our founder who fell in love with organic search and analytics in 1995. ‍...
Digital Marketing
Local SEO
SEO
2012
1-10
9727404107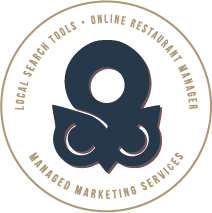 ServiceHoot has tailored its marketing services to be effective and affordable for the majority of local businesses. With our CORE service your business will benefit...
Digital Marketing
Local SEO
PPC
SEO
Web Design
2015
1-10
2143299709
Mathena Media is a full-service internet marketing agency based in Texas and serving clients around the world. We provide a comprehensive solution that starts with...
Digital Marketing
Local SEO
PPC
SEO
Web Design
2004
1-10
2147404088