Key 'Takeaways' From This Post:
Use Influencer Marketing to Make It BIG Online
PewDiePie. Song of Style. The Blonde Salad. There's a new breed of celebrities in town and brands just like yours have made them millionaires. From collaborations with global names like L'Oreal, Disney and Amazon, these influencers are changing the shape of their industries. Their rise to fame and fortune is almost exclusively on the back of blogs and social media popularity. This is influencer marketing in action.
Courted by brands eager to tap into their huge audiences, these digital celebs make a living by endorsing products, trying services and sharing their opinions with the world. If your budget does not have the thousands of dollars it costs to collaborate with these types of a-list influencers, there are plenty of other affordable, accessible and powerful personalities and industry experts ready to help you get started with influencer marketing.
But, first things first. How does influencer marketing work? How is it measured? Read on to find out more and discover how to build an effective influencer marketing strategy for your business.
What is Influencer Marketing and How Effective is it?
Recent studies show that influencer marketing is extremely effective.
TapInfluence and Nielsen Catalina Solutions research concluded that influencer marketing generates 11x more ROI than traditional advertising annually
Influencer Marketing blows away other activities, creating $285 in incremental sales per 1,000 impressions
Unlike advertising, influencer marketing content is available permanently online, increasing media value over time with no additional investment
ROI has been shown to double after three months, with 2x as many impressions after the campaign ends
Molly Reynolds from The Unicorn in the Room says that content marketing is also a viable antidote to other marketing inefficiencies:
Even the best content will have a limited audience if it's only published on your own media channels. Influencers make a living thanks to their huge networks, with loyal and large followings. This means your content reach is amplified when working with influencers.
The increasing use of ad blockers means not all paid ad spend is efficient – or even seen. However, social media following and blog readership is elective, so any content created using influencer marketing will be visible to the audience.
Traditional PR works but, not all effort guarantees coverage. With influencer marketing, you're paying to work with the influencer and assured of a positive piece of content.
Of course, in order to tap into these benefits, you need to build an effective influencer marketing strategy.
One of a handful of tools that we couldn't live without. From Rank tracking, to citation bursts and tracking, this is an invaluable local seo tool.

Damon Gochneaur
Flower Mound, TX
How to Build an Influencer Marketing Strategy
Marcela De Vivo, CEO of Gryffin.com says in an article for Forbes that the hard part about content marketing is not creating the content, but cultivating an engaged audience. "This predicament is exactly why implementing influencer marketing into your 2017 marketing strategy is so important: Harnessing the voice of bloggers, social media advocates and other influential individuals allows companies to influence brand opinion and awareness using third-party content. However, good influencers can be difficult to find and often are expensive to bring on board."
With more brands switching on to the power of influencer marketing, competition for influencers is fierce. As De Vivo cautions, good and affordable influencers can be hard to find. So how do you get started?
The first step is to set your goals for your influencer marketing campaign – just like you would with any marketing activity. Your goals should include the type of people you want to reach and any specific subsets within that demographic. Being specific about the type of eyeballs you want to reach will help when it comes to shortlisting potential influencers, as you can compare your target audience with their fan base.
De Vivo advises creating a blogging program to get influencer marketing started. A blogging program can sit as a page on your website and invite bloggers, influencers and agencies to get in touch with you. This page should set out incentives and terms and act as a recruitment center, so bloggers excited to work with you can easily get in touch with you.
You should also start creating your own short list of influencers. Keep your eyes peeled for names repeatedly cropping up in your industry and add them to your target list. Look for new and emerging blogs and be vigilant about spending time on social media, browsing through relevant hash tags and monitoring accounts that regularly post about topics of interest to you and your customer base.
Reaching out to influencers should be done on an individual, one-on-one basis, with tailored outreach that references the influencer's recent work. You can include collaboration ideas in the initial email but, it pays to be open to the influencer's own suggestions. If you run a hotel for example, offering a free night's stay to review your property might be a default choice. But, if you allow the influencer to be creative about the collaboration and put forward ideas that fit authentically with their own lifestyle and platform, there's a greater chance of creating something that stands out and breaks the mold.
How to Do Influencer Marketing Right
Building influencer marketing into the fabric of your wider digital marketing strategy will ensure that it isn't just a one-shot deal. Relationships take time to cultivate so set aside time to regularly invest in research, outreach and identifying collaboration opportunities. This type of strategy should be a "slow burn" rather than an instant fix.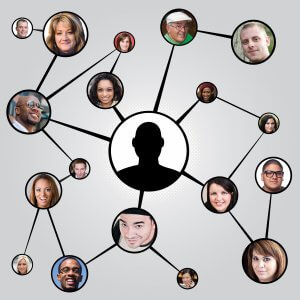 Setting measurable KPIs will also help you keep your influencer marketing  activity on track and provide a sense of direction and allow you to better plan for future campaigns.
Let us know what you think
Have you tried influencer marketing or do you plan to get started this year? Share your experiences or questions with us below. We'd love to hear from you!