Local Search Rank Checker
The fast & accurate way to track your Local & Organic search rankings
Monitor your organic & local rankings and react quickly to any changes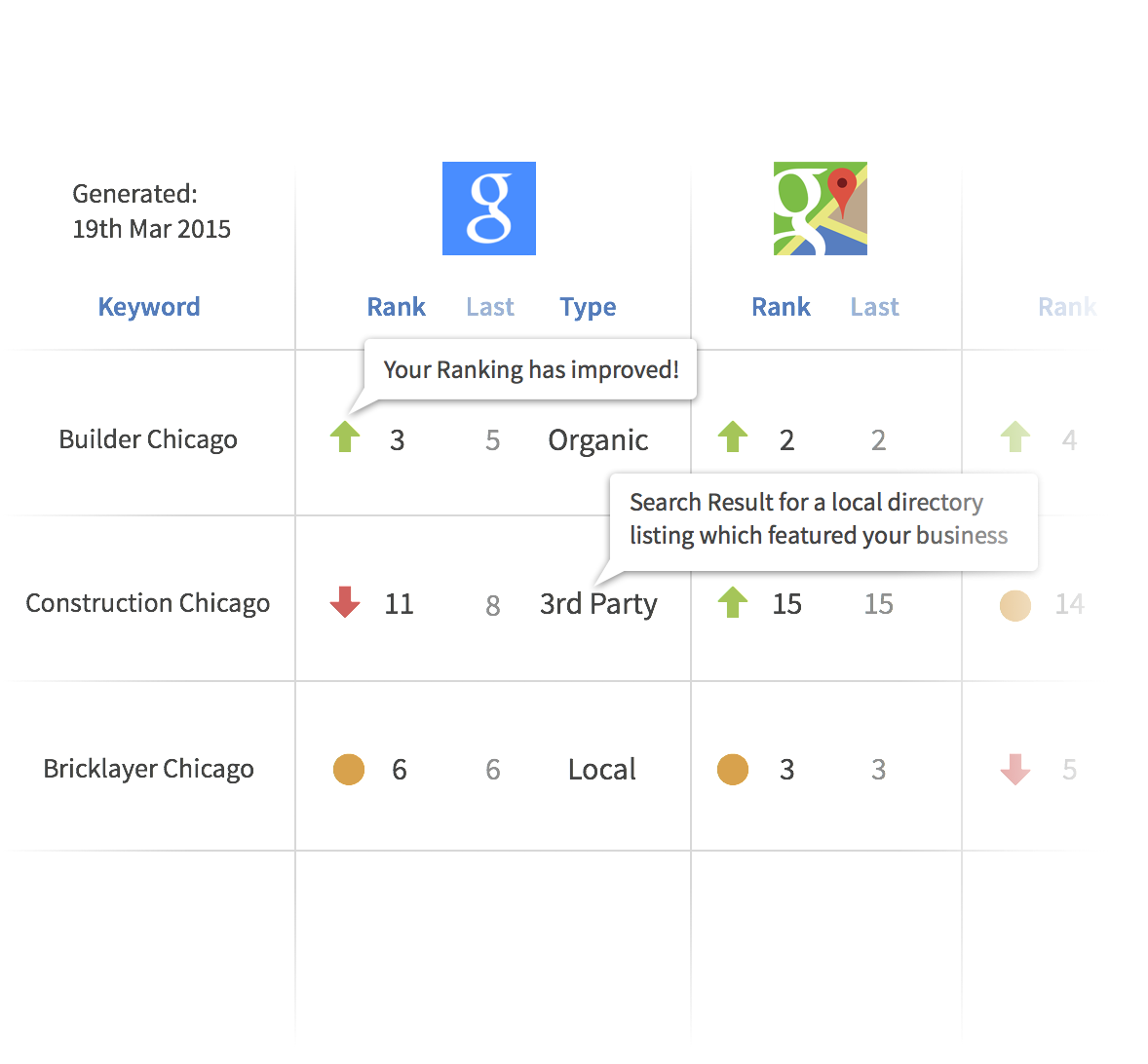 Track organic, local & maps rankings on Google, Yahoo & Bing. See rankings from any location and benchmark your progress against your main competitors.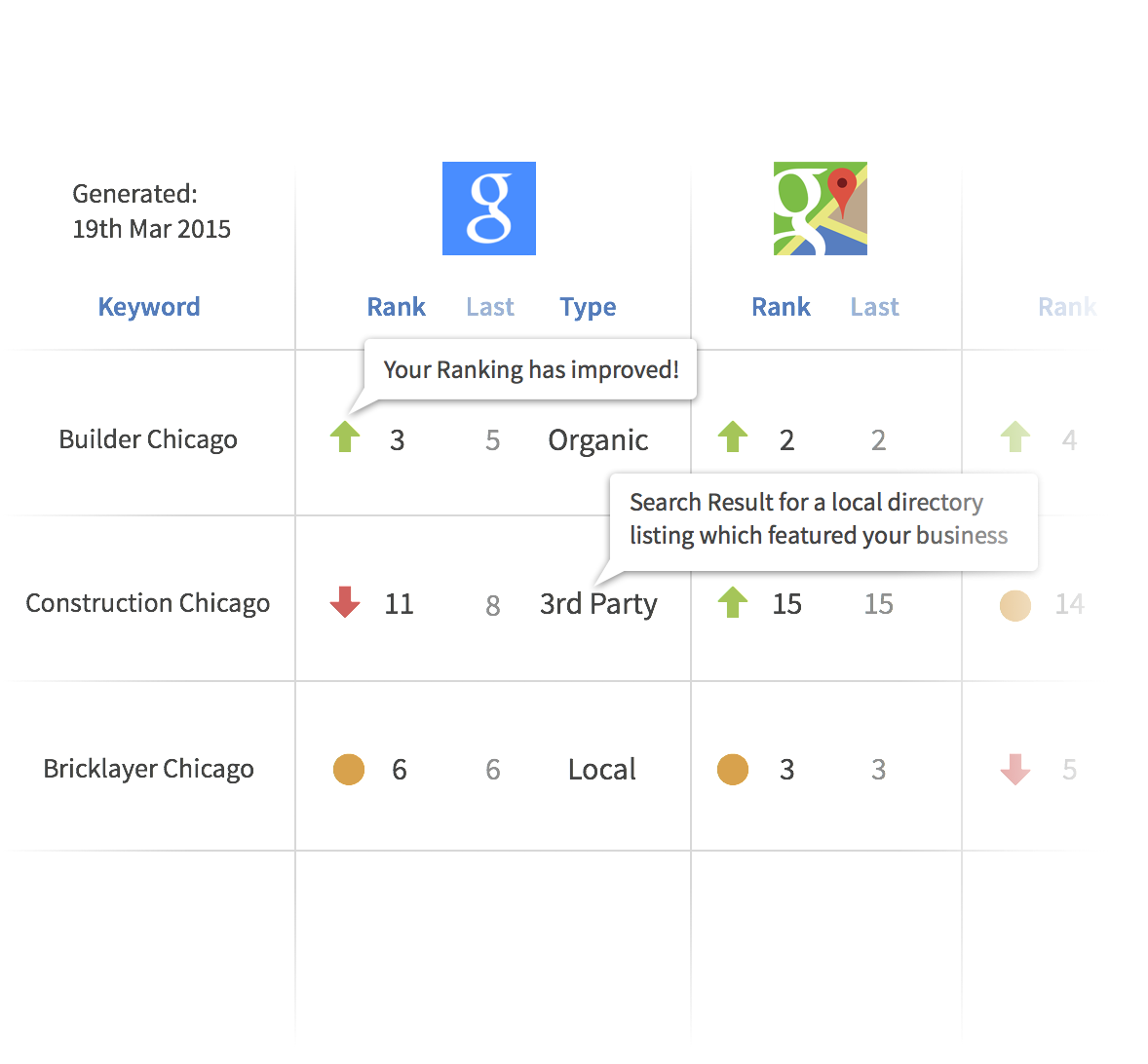 Check rankings from any location so you know what your customers see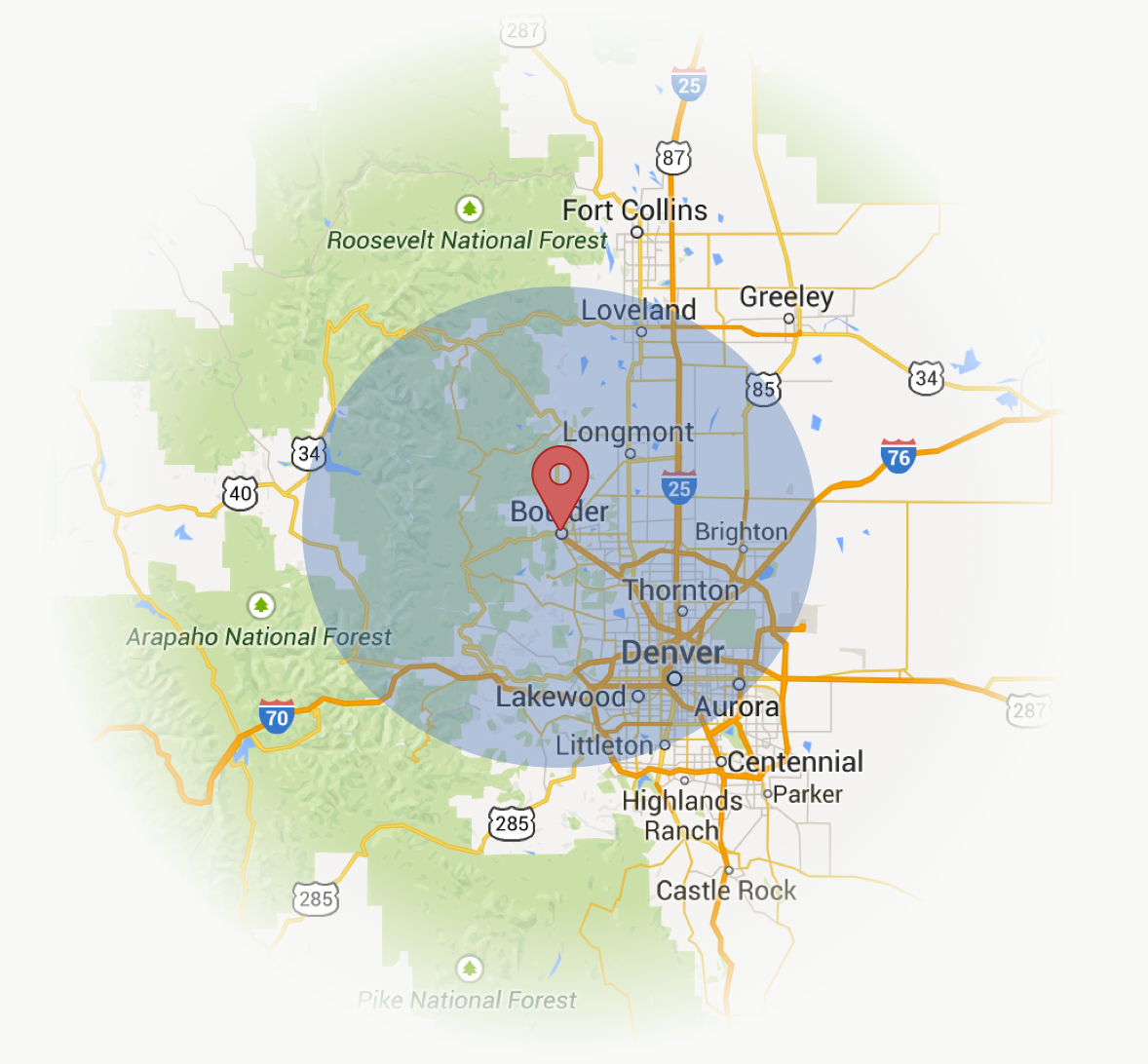 Put yourself in your customers' shoes and see how visible you are to them. Simply enter any zipcode, town, or city name on your reports and see where you rank in that location.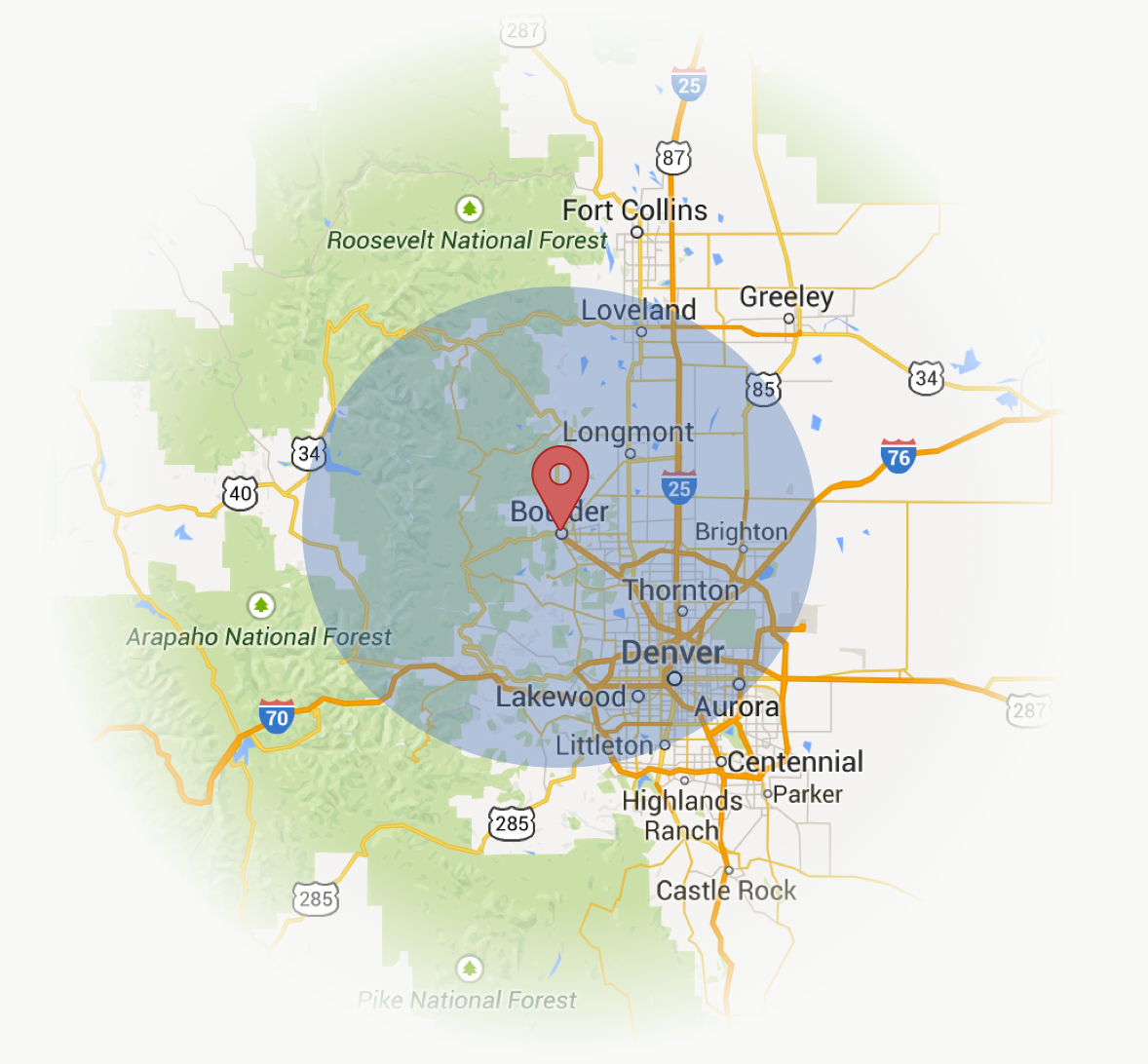 Set your reports to auto-update and get alerted when fresh data is ready!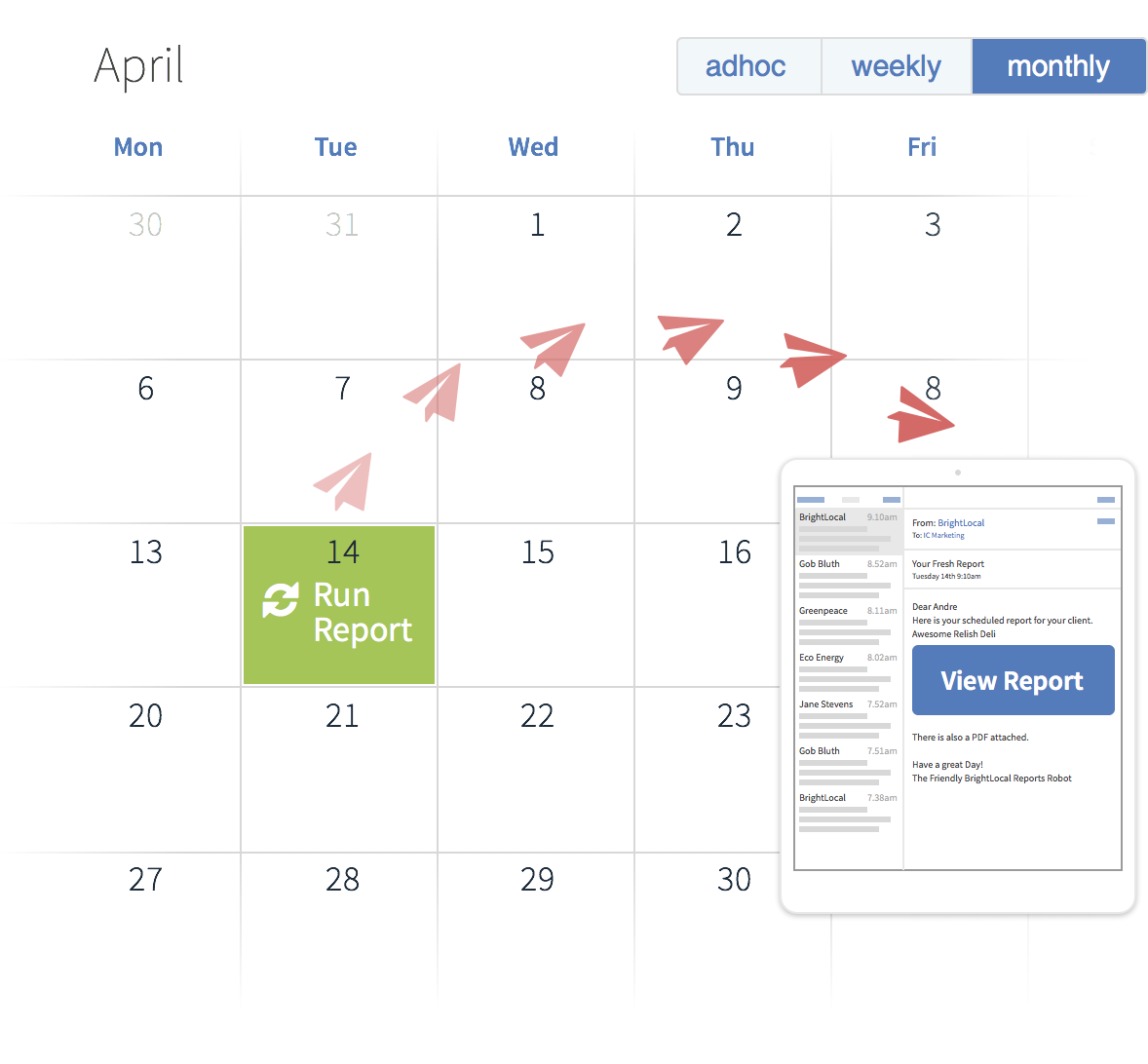 Set your reports to update automatically and we'll send you an email alert with any changes in your rankings.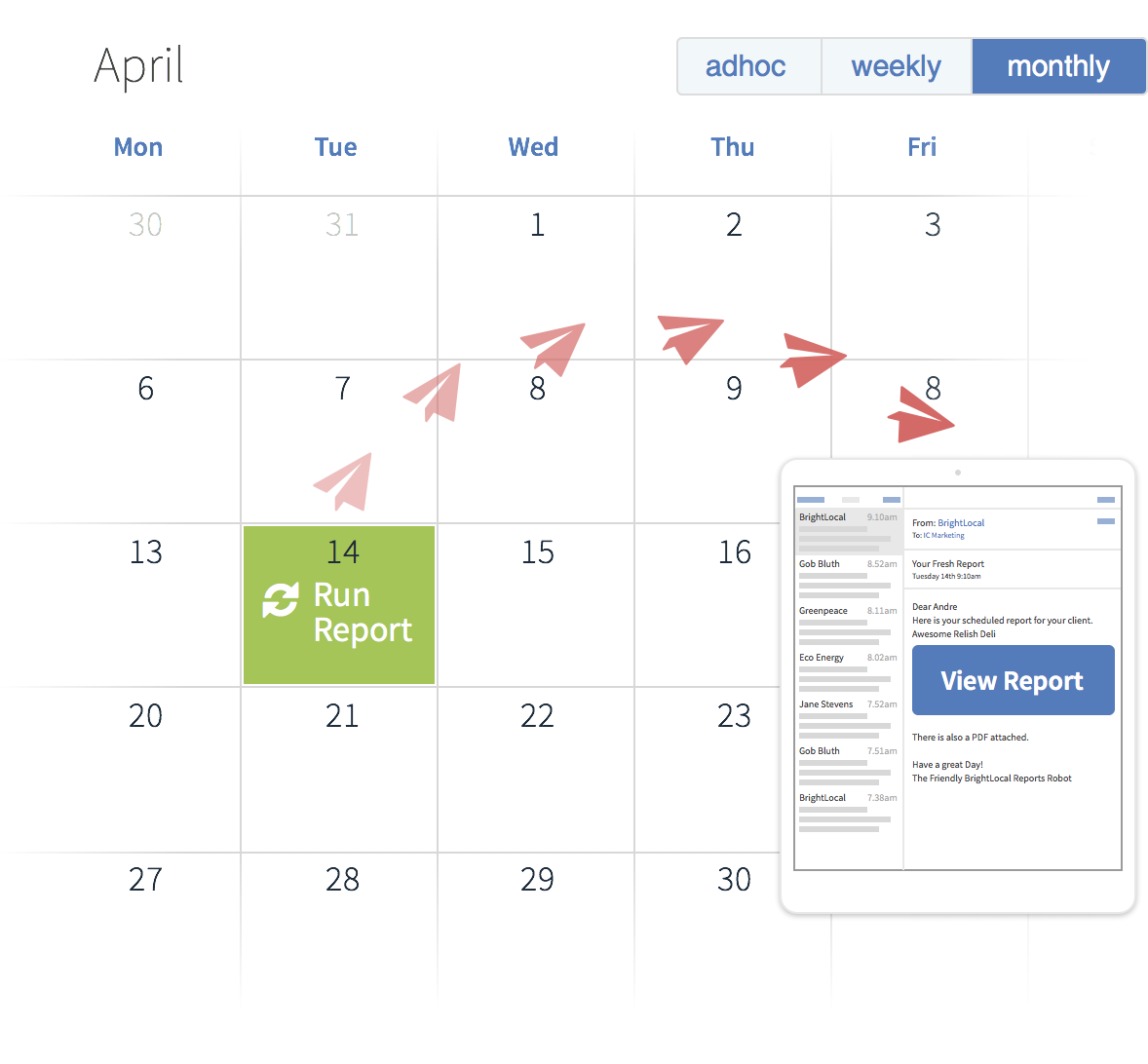 Track 'Citation' visibility and show clients the full impact of your hard work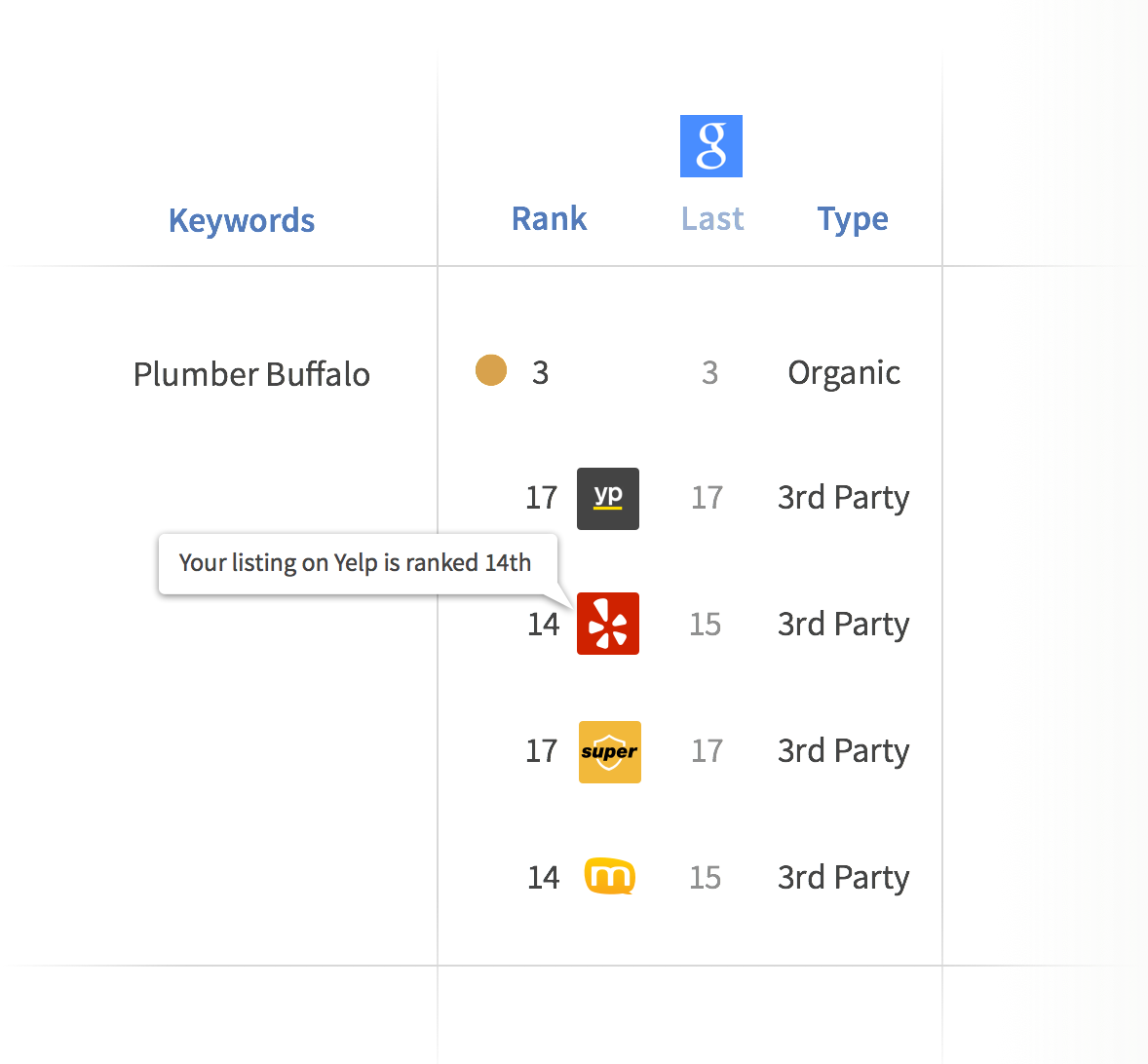 Rankings for your website and Google Local profile only gives you half the picture. We also track the visibility of your local citations in the SERPs, helping you to dominate the 1st page.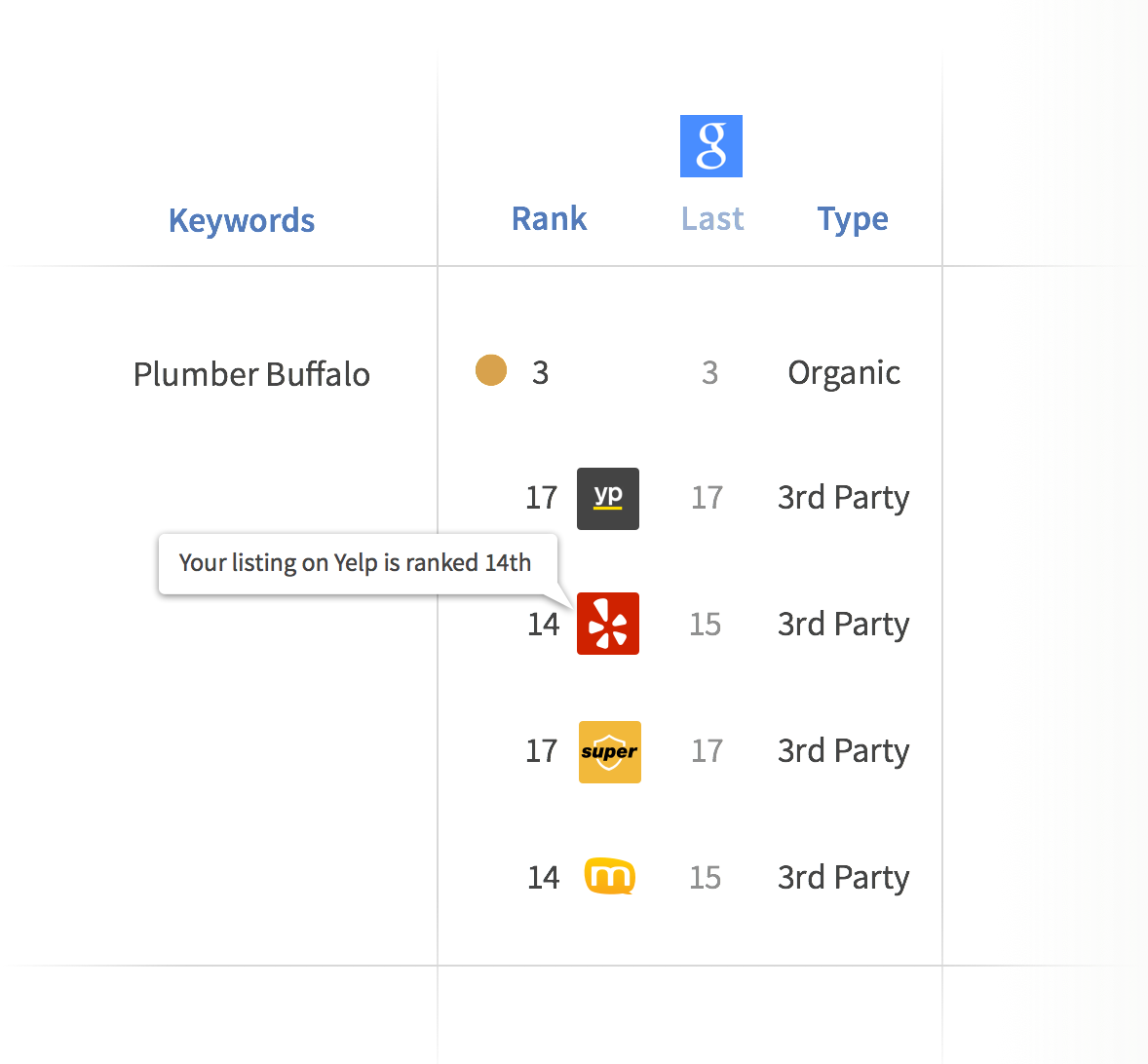 Create 'roll-up' reports to easily analyse rankings for multiple locations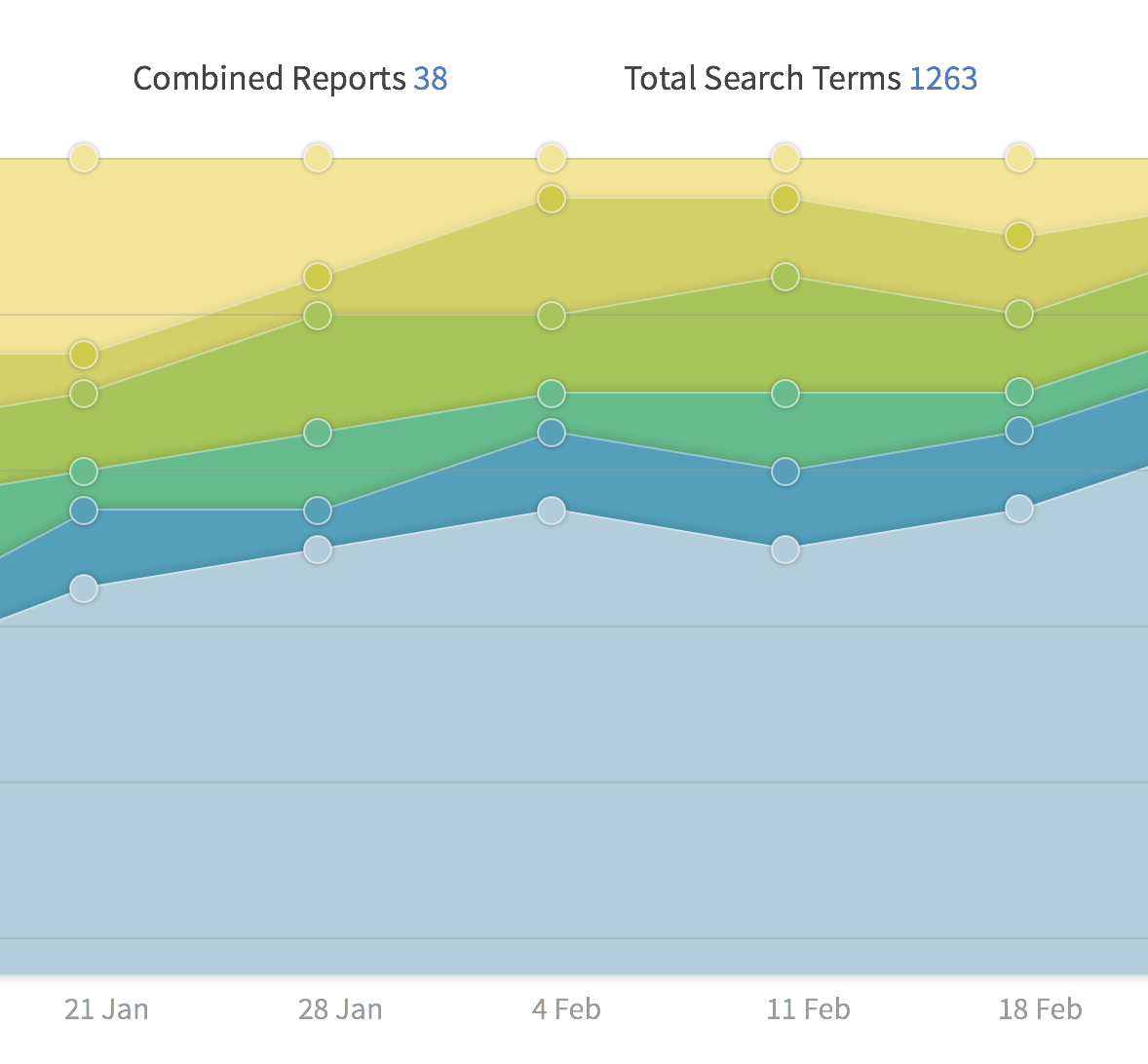 Monitor ranking performance at location, region & client level. See macro trends and identify which regions or search term groups are performing best.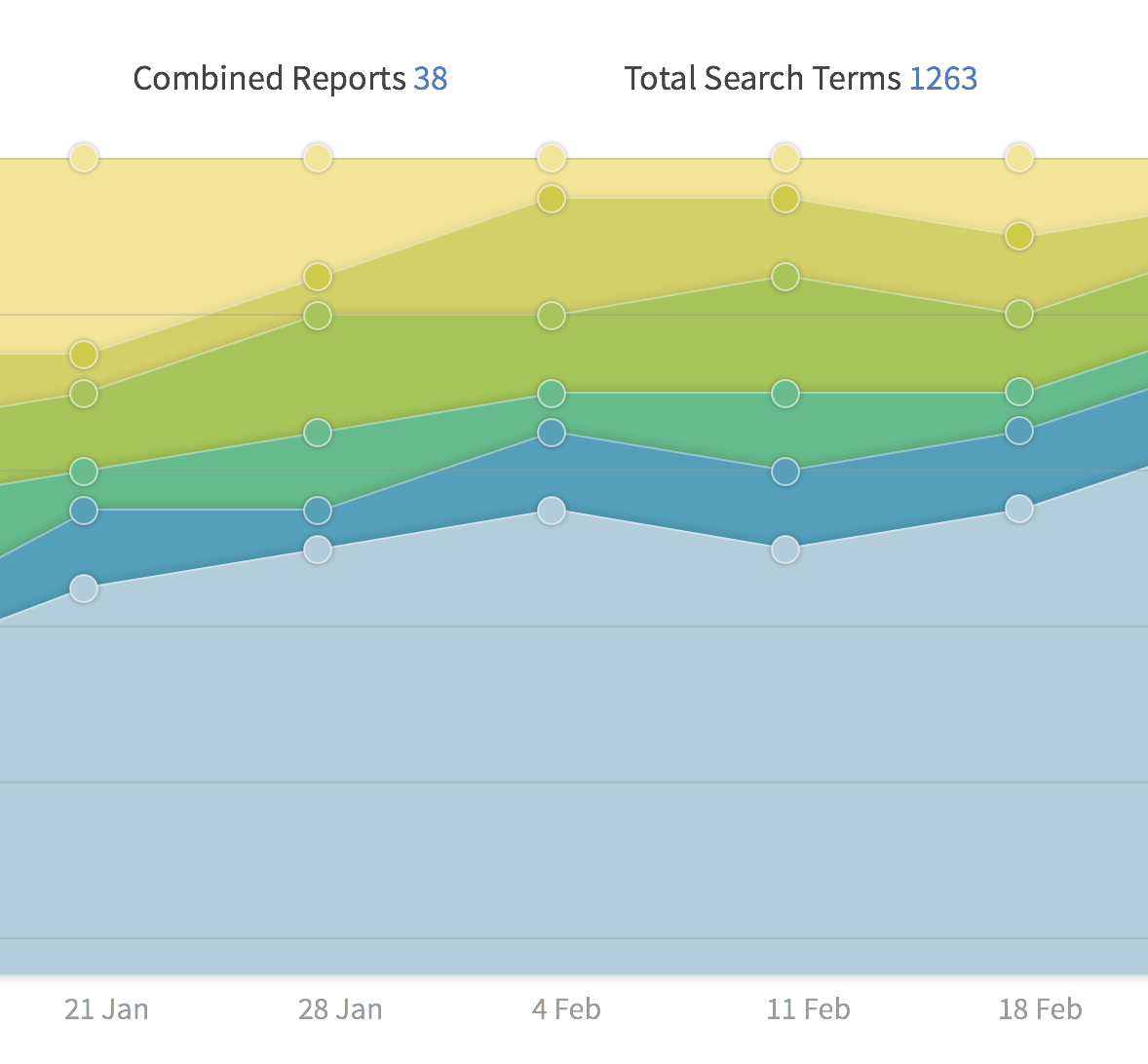 "
BrightLocal has allowed me to streamline my business process. The Local Rank Checker is instrumental in showing my clients how their local listings are performing.

Casey Meraz
Ethical SEO Consulting