So, you're ready to build one of the best agencies in your niche. You have the industry knowledge, a list of loyal customers, and the passion to power the endeavor. You're off to an amazing start.
But… do you have the necessary tools, support, and the know-how to dive in and build a successful business?
In this brand-new BrightLocal Academy Course–How to Build and Grow Your Digital Marketing Agency—aspiring agency owners will learn how to build and grow their agency from the ground up, and current owners will learn to scale their agencies to even greater heights than they'd ever imagined. 
Local SEO expert Greg Gifford, who has a long track record of turning small agencies to multi-million-dollar endeavors, teaches this course and shares the necessary technical knowledge and skills to help you create the agency that you've been dreaming about. 
Throughout the 11 lesson videos, Greg covers how to:
Define your agency by identifying target markets and potential clients as well as your services and packages;
Master the "adult stuff"—from legal entity formation to financial management;
Build and maintain a robust, capable team through strong management and a fulfilling work environment;
Develop a value-aligned pricing strategy and stay true to it with excellent sales strategies;
Make sure it all stays running smoothly, with a consistent team and customer base
By the end of the course, you'll come away ready to take your agency to new heights.
Here's Greg with an overview of the course: 
Who is this course for?
The course is targeted toward freelancers who are contemplating the prospect of building their very own agency and agency owners who have a strong desire to propel their existing ventures to even greater heights. 
How can I join?
Whether you're a BrightLocal customer or not, you can get access to this course. You can also be among the first to find out when new courses drop by enrolling for free. Here's how:
If you're a BrightLocal customer, you can access the academy via your BrightLocal account. Simply log in, click 'Learning Resources' at the top of the screen, and select 'BrightLocal Academy' from the dropdown menu.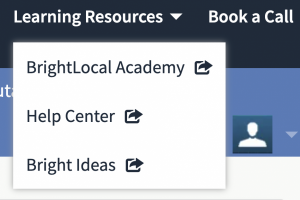 You'll need to create a free BrightLocal Academy account before you can enroll in the 'How to Build and Grow Your Digital Marketing Agency' course.
If you're not a BrightLocal customer, you can join BrightLocal Academy for free and follow the same steps above to enroll in the course.
Want to know more about BrightLocal Academy? 
Check out the official BrightLocal Academy FAQs here: 
What is BrightLocal Academy, how does it work, and how can I enroll?  
What courses does BrightLocal Academy offer and how long do they take?  
If you have any questions of your own, feel free to get in touch with us or leave a comment below. We hope you find this fresh new course useful, and can't wait to hear how it's helped you improve your local SEO skills.