Google has introduced a new process for reinstating suspended or disabled Google Business Profiles (GBP) in the European Union, with a global rollout expected in the future.
The previous process was relatively simple. You received an email and filled out a form, which was reviewed by a support technician. Suspensions were typically due to suspicious activity or guideline violations, and denials often provided vague reasons.
Under the old system, you had multiple chances to appeal, allowing for multiple responses, requests for another review, and engagement with the community for additional input.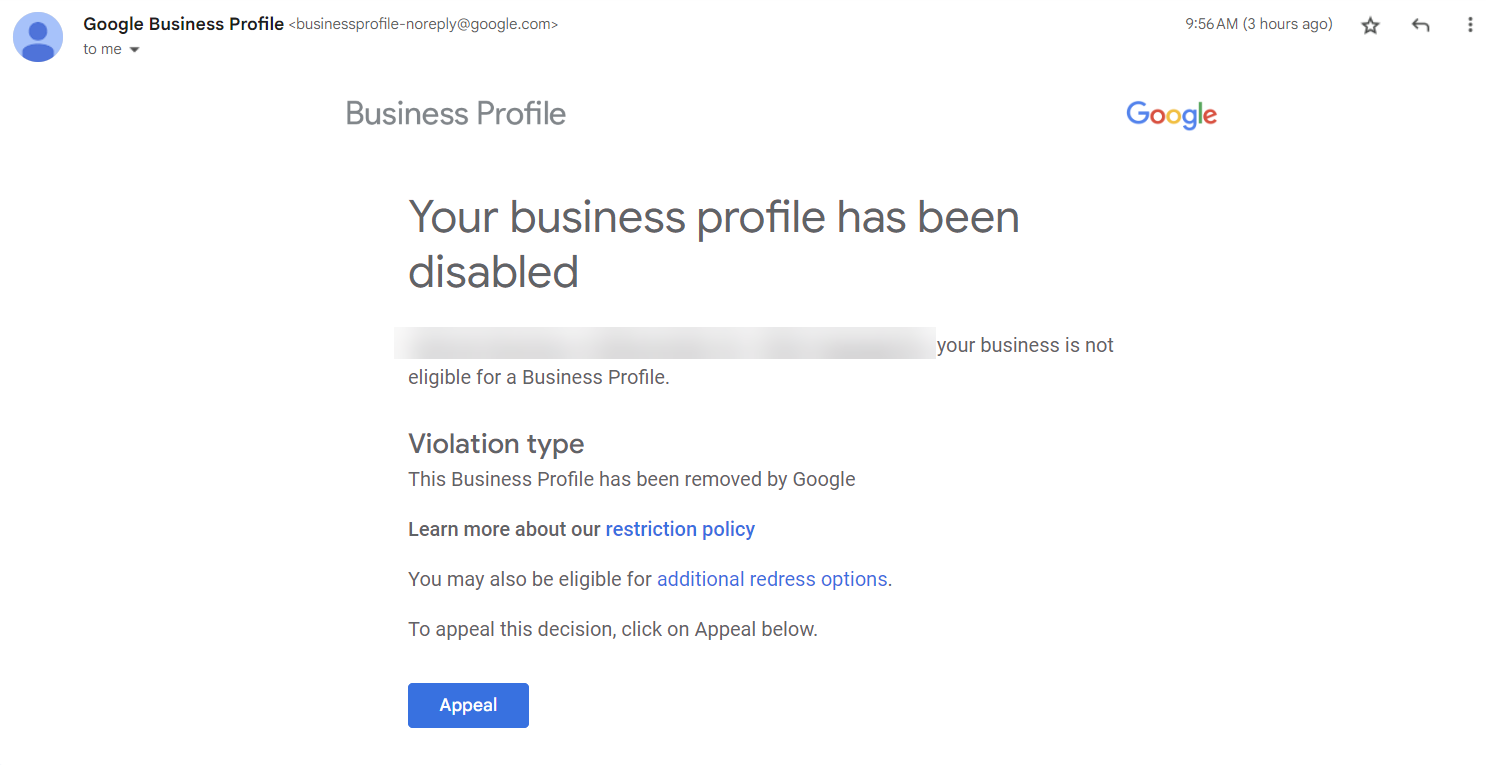 Source: Sherry Bonelli
The New Process
The new process offers greater transparency by specifying which policy was violated, such as a content violation. However, it doesn't provide additional information beyond guidance on the violation itself. You now have a single opportunity to apply for reinstatement, which simplifies the process but doesn't allow for multiple chances to appeal. When you initiate the reinstatement process, you have 60 minutes to provide necessary business proof. 
Here's how the new process works:
You'll receive an email notifying you of the suspension, along with a hint about which guideline was violated and a link to the relevant section of the guidelines.

To begin the process, log in to the profile in question. Make sure you're using the account that has access to the profile. Agency accounts may take longer to load.

Once you select your profile, you'll move to a crucial screen where you must act swiftly. You have 60 minutes to gather your business proof and upload it. If you miss this window, your proof will not be considered.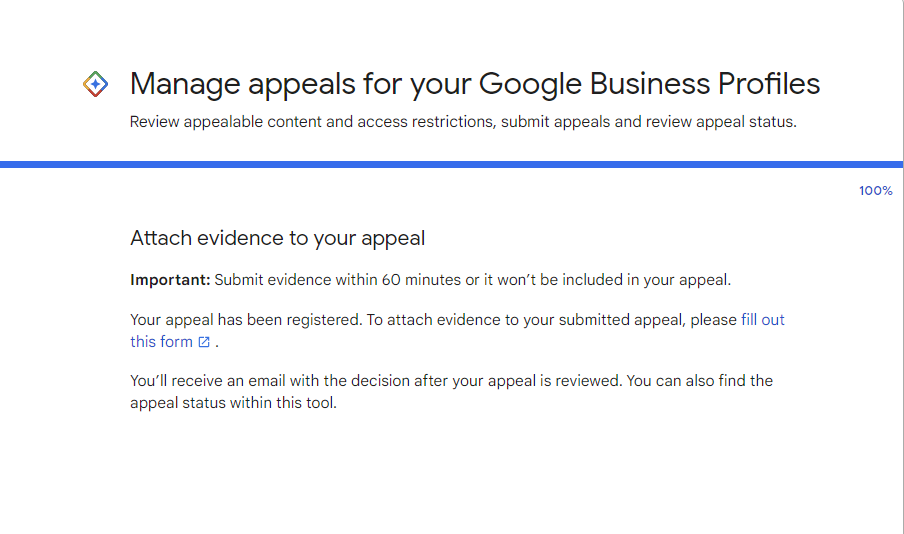 Source: Sherry Bonelli
Things to remember:
You have only one chance to apply for reinstatement, so don't miss the opportunity.
There is no timer during the 60-minute window. 
You can use a zip file to submit multiple proofs.
You should receive an email notification if your reinstatement is successful.
If your reinstatement is unsuccessful or you don't receive a response, you can seek assistance from a product expert in the Google Business Profile community. Unfortunately, there is no formal appeal process via support. 
In summary, the new reinstatement process will roll out in the European Union first, with a global rollout expected in the future. It offers improved transparency, it comes with a strict one-time application window and a limited timeframe for assembling necessary evidence. It's crucial to be prepared and act swiftly if your Google Business Profile faces suspension.