What Is Citation Building?
Local citation building is one of the fundamental things you can do to influence your local SEO ranking, according to the Whitespark Local Search Ranking Factors survey. That makes it one of the first things your local business needs to focus on if you plan to claim more local search real estate.
Before you rush out to start citation building in earnest, it pays to get the basics clear and go into your local optimization strategy with knowledge of exactly what a local citation is, how to find new citations and how to get new business listings.
What is citation building?
Just seeing the word 'citation' may instantly put you back in school with your head buried in a book, trying desperately to find sources for your term paper. If you're getting cold sweats already, you can relax.
In the context of online marketing, a citation is a mention of your business name, business address and business telephone number on a third party website. The name, address and phone number part is often referred to as NAP, and is a particularly important part of local citation building, as we'll see shortly.
Your online citations can take many forms and may include any mixture of:
Company name
Address
Phone number
Opening hours
Products or services
Images
Videos
Social media links
Back in 2008, marketing expert David Mihm began to notice an evolution in links for local SEO and the emergence of citations. He noted,
In the Local algorithm, links can still bring direct traffic from the people who click on them. But the difference is that these 'links' aren't always links; sometimes they're just an address and phone number associated with a particular business! In the Local algorithm, these references aren't necessarily a 'vote' for a particular business, but they serve to validate that business exists at a particular location, and in that sense, they make a business more relevant for a particular search.
He called citations the new link, which means that citations have been a part of the local search ecosystem for over a decade now.
These mentions of your business name and details can occur all around the web, including on business directories, review sites, industry-specific publications, local media outlets, social media pages, Google My Business, and even apps. Google and other search engines use citations to verify data and consumers use them to find local businesses.
Once a citation has been indexed, it acts much like a link and can help to boost your local search rankings.
Types of citations
There are two distinct types of citations, unstructured and structured.
Unstructured citations are so-called because they don't follow a structured listing format with data assigned to a specific field (like name, address). Instead, they can be spread across a piece of information, such as when your business is mentioned in an article by a local newspaper or blog.
In structured listings, the data is assigned to a specific field, like business name or phone number. This could take the form of a directory listing, where you input data against a form. A Yelp listing, a Facebook Page or Yellow Pages inclusion are all examples of structured listings.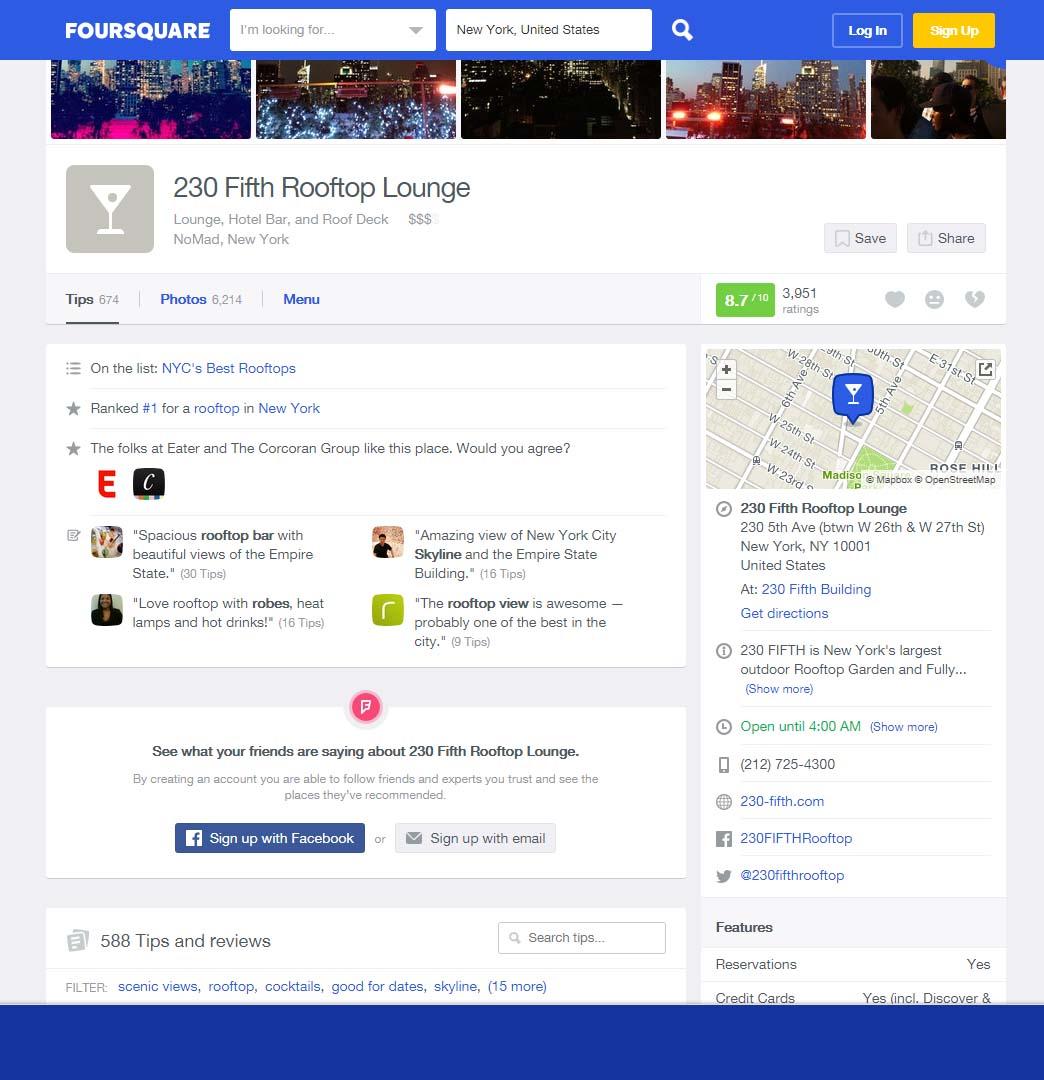 Most citations will remain under your control. If you submit your site to a business directory, you control what information is provided and can usually go back and edit that information as needed.
Other citations, such as those acquired as a result of local media coverage, are outside of your control. Some citations are free, others you'll need to pay for, and some may require a reciprocal link to be placed on your own site to activate it.
How to get started with citation building
If your business is fairly new, you'll need to get up to speed on local citation building quickly. Local search experts agree that you should build 20-50+ new citations within the first 2 months of your business opening its doors.
Submitting citations
You'll need to be adept in the art of how to get new citations to successfully use citation building as part of your local SEO strategy.
Unsurprisingly, this means undergoing the time-consuming process of submitting accurate business data (at the very least your NAP) to business directories. You can do this either manually, by simply inputting your business data one by one at each citation site, or automatically using a tool or data aggregator.
Alternatively, you can use a service like BrightLocal's Citation Builder to build citations for you!
Using a data aggregator
Many businesses choose to use a data aggregator for efficiency when building local citations. The four main data aggregators are Factual, Foursquare (since Acxiom retired its directory in December 2019), Neustar Localeze, and Infogroup. Our own Myles Anderson says data aggregators are essentially information gatherers.
He explains,
Local Data Aggregators (LDAs) are companies that gather data about local businesses and then sells or distributes that data out to a network of local search engines, third-party directories, mapping services, GPS services and mobile apps. Submitting via Local Data Aggregators involves creating an account on each LDA and updating or submitting business data into the LDA's database. The LDA then performs a verification of the business information before making this business info available to the third-party services that buy or take its data.
If you decide to use a data aggregator when pondering how to get new citations, it's worth keeping in mind that a data aggregator can take a lot of the tedious legwork out of the citation building process.
Yelp is one such example of a data aggregator that you may already be familiar with, with Dan Leibson from Local SEO Guide explaining, "Yelp is one of the primary citation sources. They syndicate their reviews multiple places (Apple Maps etc) and among certain demographics are widely used for local discovery."
Location3's David Kelly has a different take, noting,
As apps become more and more important, Foursquare and Factual have positioned themselves well in the aggregator space over the past year, providing robust data sets and APIs for mobile app developers. Apps can be hard to measure compared to typical sites, which has brought additional complication to analysis and strategy, but has offered unique opportunities as well. It will be interesting to see how this continues to evolve, and how the more legacy aggregators evolve to compete.
Quality and relevance
Now we've answered the question, "what is citation building?" it pays to go a little further and ask, "what is good citation building?"
As with links, there is an element of quality control to keep in mind. You should focus on building citations from sites that are either widely used (such as Yelp or Yellow Pages) or very relevant to your industry or location.
Research shows that quality and relevance of citations are more important than quantity, so it's worthwhile hunting out better quality sites where possible. The same study finds that 64% of local SEO experts say niche and industry directories offer the best measure of authority for structured citations, with 18% saying national directories offer the most authority.
Industry associations, local business groups and local news sites are the best candidates for good quality unstructured citations.
Identifying existing citations
Before you can start to find new business listings, you'll need to identify which citations you already have. A tool such as BrightLocal's Citation Tracker is invaluable here. Not only does this make lighter work of trawling the web to find all existing citations for your business, it also makes it much easier to uncover incorrect information and inconsistencies in NAP and take suitable remedial action.
Presenting consistent, accurate information is crucial—incomplete or incorrect details can lead to a loss of trust not just from the search engines who rely on the data for ranking purposes, but from consumers, too.
We grilled a panel of consumers about local listings and local citations to find out if they're as important from sales perspective as they are from a search one. 93% of consumers said incorrect business directory information frustrates them, 80% will lose trust and 68% would stop using a local business entirely if they found incorrect information in online directories.
Competitor research and identifying new opportunities
If you've carried out any form of SEO prior to learning what citation building is, it's likely you'll have done some competitor link research to find out what sites are linking to rivals and giving them a search engine edge. This same mindset should be carried across to local citation building.
Knowing how to find new citations can actually be as simple as discovering which sites your competitors are on that you aren't. A tool like Citation Tracker is, again, useful here, as it can automate the process of spying on competitors, compiling a citation report and then identifying targeted niche and local citation opportunities to explore.
Why should I build citations for my local business?
According to the BrightLocal Expert Local Citation Survey, 90% of local search experts consider accurate citations to be either critical or very important to local search rankings.
Add to this their status as the number four most influential local ranking factor and it's easy to see local citation building as a foundational tactic that you simply must deploy.
But much like content, links or social media, citations alone won't function as your sole competitive advantage. They must be used as part of a well-rounded local SEO approach to make a difference, but, much like a site with no backlinks, if you don't have lots of quality citations, you don't even get to compete.
In addition to their local SEO power, citations can also help with discoverability. With sites like Yelp and Yellow Pages appearing prominently in local search results, they provide another path to visibility in the places that matter most when local customers are actively looking for your businesses like yours.
How can BrightLocal help me build or clean up citations?
BrightLocal has been expertly handling the creation and updating of local SEO citations for local businesses, multi-location businesses and agencies for nearly a decade. Our team of citation builders is solely dedicated to manually updating or cleaning up listings, meaning that accuracy is high and speed is unrivaled in the industry.
Find out more about BrightLocal's Citation Building Service
Not only can our citation-building service submit manually and via data aggregators, but Citation Tracker actually shows you the citations your competitors have and that you don't, showcasing opportunities to compete in citations and also giving you an overview of your citations profile.
Find out more about BrightLocal's Citation Tracking tool
The coupling of building and monitoring citations with BrightLocal means you can be fully confident that your all-important citations profile is growing while ensuring that it's up to date and accurate.