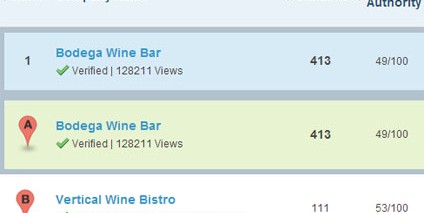 Tool/Service:CitationBurst, Admin, Google+ Local Wizard & Local Search Rank Checker
New Google+ Local Wizard follower stats, plus proxy updates & CitationBurst spell checker
Details:
Admin
We've updated our proxies for the USA, UK & Australia.
We've removed the recently expired Yellowee directory from our tools in order to stay up to date.
We've significantly improved the speed of report search on "search by name" for all tools. This now only takes a couple of seconds, regardless of number of reports.
Our email alerts now have updated header & footer styles to improve design.
CitationBurst
We've added a spell check to the fields for both short description & full description.
Google+ Local Wizard
We've now added Google+ follower & page view numbers to the report for comparison with competitors.
Local Search Rank Checker
We've updated mark-ups for Bing Local results page due to a change from Bing