Welcome back to the Local Search Roundup! This month, we're taking a look back at the biggest local search stories from January 2023 and, unsurprisingly, the star of the show is Google. Grab a beverage and dive in.
Bug affecting Google Business Profile image uploads
If you had the issue recently where you couldn't upload images to Google Business Profile, then rest assured you were not alone. It happened to most people at the time but has since been resolved.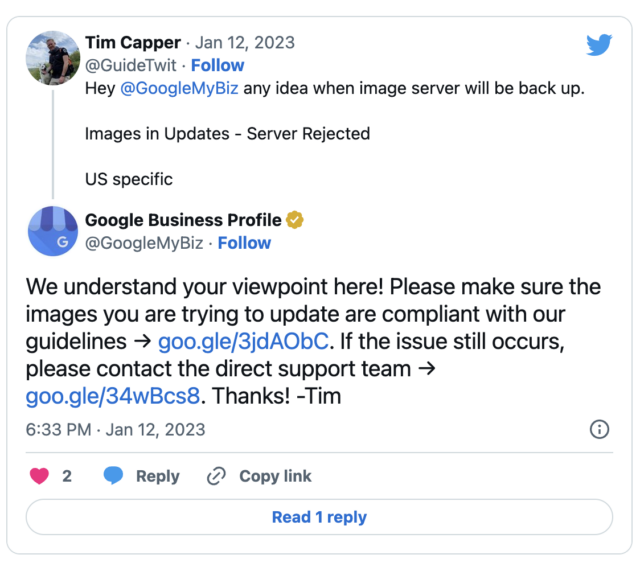 Source: Tim Capper, Twitter
Google allows reviewers to add more details about chosen attributes 
When you edit your attributes in Google Business Profile, you may see a box under the attribute to "say more about" it. This allows a reviewer to add more details about the attributes chosen. It seems Google has been beta-testing this since around November 2022.
'Check wait time' button added to Google Local
Available for a few months now, searchers can hit the 'Check wait time' button on local listings to find out how long they'll have to wait to receive services, such as a takeaway meal from restaurants.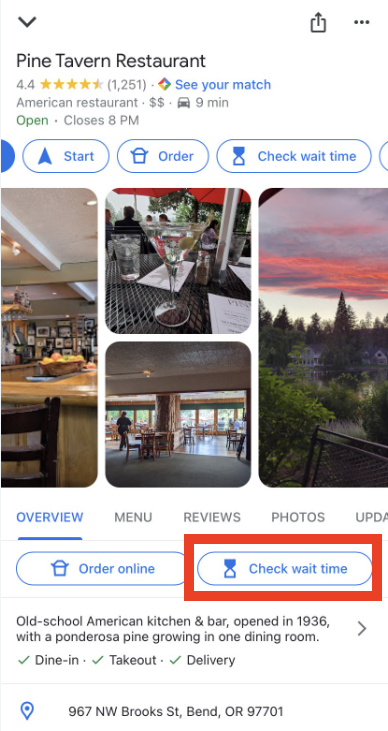 Source: Search Engine Roundtable
Google Posts insights discontinued
Google Posts insights are no more! The service has been discontinued according to Google Business Profiles API documentation. However, Google Business Profile users will continue to have access to a number of profile insights like profile views, number of calls, messages, bookings and others.
Google publishes content on restrictions for user-generated content
For the first time ever Google has broken down the various types of restrictions for posting user-generated content (UGC). The restrictions refer to things like user-uploaded photos, videos, and reviews.
Some local results in Google showing double justifications 
Google's local search results have a feature to highlight a review in the map pack and local search results snippet. These highlights or summarizations are known as justifications. 
Google was testing this feature in 2020. It officially went live in 2021 and the double justifications is new for 2023.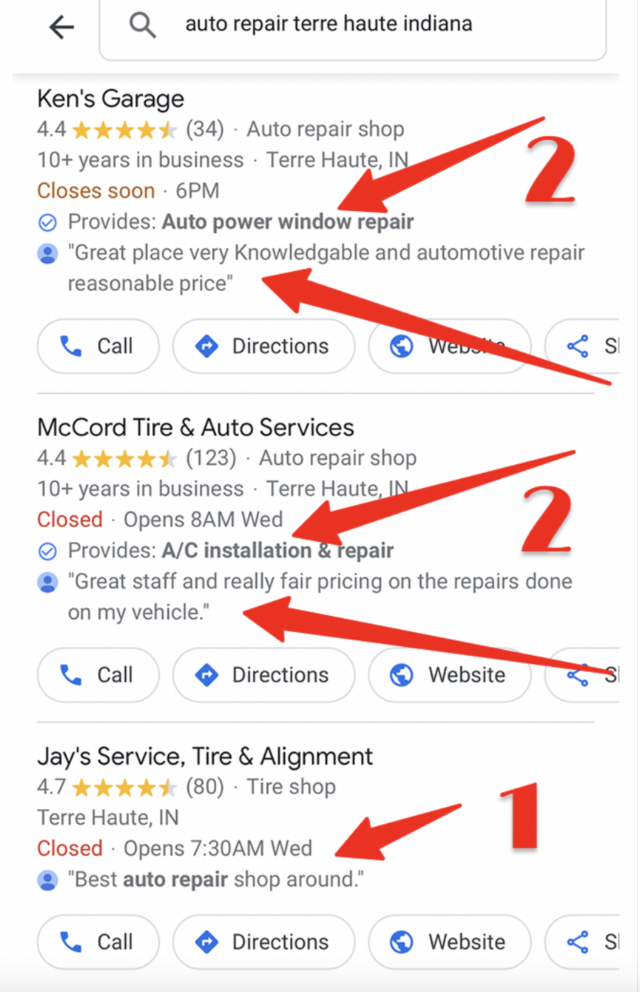 Source: Search Engine Roundtable
Any vehicle dealer can now list inventory on Google Business Profile
Until recently, only US-based car dealers could list their inventory on their Google Business Profiles. Now, anything that has a Vehicle Identification Number is eligible to be listed. That means motorcycles, RVs, powersports, and Commercial vehicles are all allowed. Importantly though, this feature is not yet available internationally.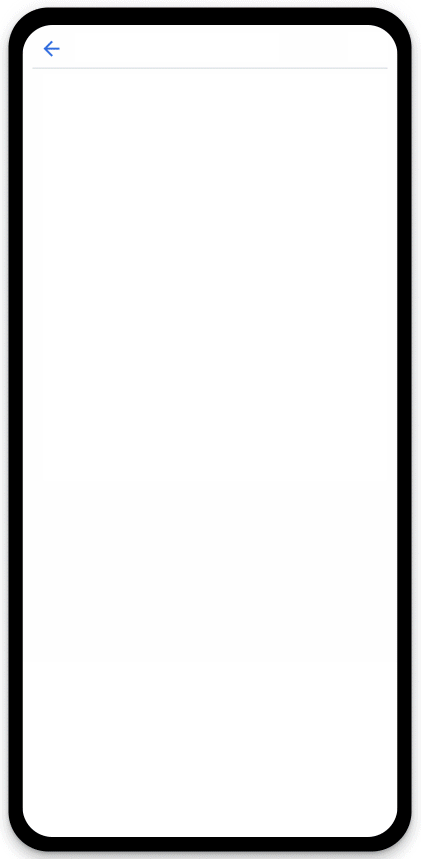 Source: Search Engine Roundtable
For the very latest in local SEO, updates Google Business Profile, and more, don't forget to keep your eyes peeled on our Twitter account!