No one talks about Bing Places! In this guide, I will dive into what Bing Places listing features are available, how they can affect rankings, and how to optimize a Bing Places listing. Let's go!
Disclaimer: There isn't a ton of information on Bing Places ranking factors out there. However, most principles that apply to Google Business Profile (GBP) optimization, apply to Bing Places also. In the article below, you will see references to GBP ranking factors for that reason.
What is a Bing Listing?
Bing gives users the ability to discover local businesses on Bing.com and Bing Maps. These listings are called Bing Places for Business.
BrightLocal also has a detailed overview of Bing listings if you'd like to dive deeper into that topic. But for simplicity purposes, in this guide I will assume you already know what Bing Places is.
Why Should You Care About Bing Places?
As of today, Bing is still the number two search engine in many parts of the world. So it would be foolish to ignore Bing. Also, in my personal experience, Bing users are typically more engaged than Google users and spend more time on websites once they land on them. Also, with the release of new AI technology, Bing might capture more of the market in the future.
Bing Listing Features To Optimize
This article is going to focus on what features in a Bing Places listing you should focus your efforts on and why. I'm assuming you already have your Bing Places listing set up. If not, I recommend you read BrightLocal's guide on how to add or claim your Bing Places listing if you don't know how to yet.
So let's get into it!
Business Name
When it comes to business listings, making sure you use the correct business name is important.
Similar to Google Business Profiles, adding keywords to the business name can affect Bing Places rankings.
How It Affects Local SEO
Sterling Sky performed a simple case study to test this out and these were the results:
"We wanted to test if adding keywords to the business name on Bing Places impacts rankings like adding keywords in the business name help on Google Business Profile. The short answer is yes. Keywords in the business name have a positive impact on rankings on Bing, too. A few days after the keywords went live, rankings increased and stabilized over time."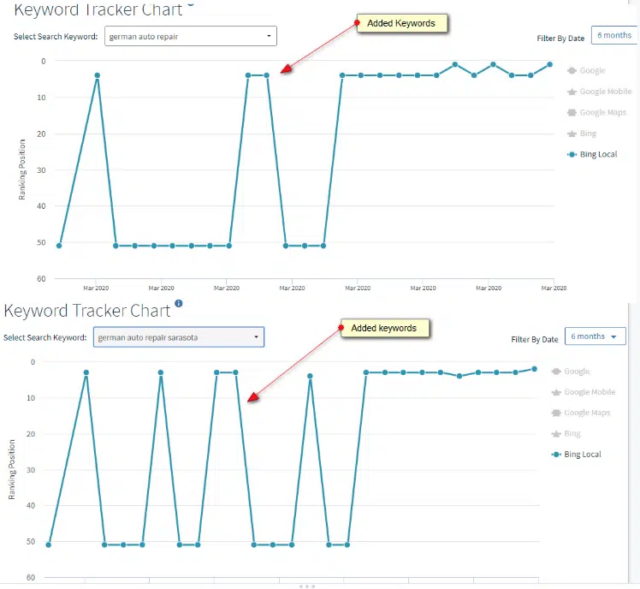 How to Optimize
So my recommendation would be to use the full business name on your Bing listing, especially if it contains important keywords.
Just to clarify, I'm not recommending that people keyword stuff the business name on their Bing Places listings. Some businesses already have keyword-friendly business names. They should be aware that including the full business name in a Bing Places listing is a good idea, instead of using the abbreviated name.
Business Address & Phone
This should be obvious, but it's super important that users can see where the business is located and how they can contact the business.
How It Affects Local SEO
The business address is critical to ranking a Bing Listing. It's one of the main sources of data used by Bing. They care about where the business is in relation to the user searching for the business.
I'd assume that listings without a phone number would seem sketchy to Bing and it may not be shown as often as a listing that does contain a phone number.
How to Optimize
The business address should represent the real physical location of the business so that users can visit the location. If you are a service-area business and don't serve customers at that location, you can simply hide the business address from the public. But Bing will still see it on the backend.
For the phone number, I recommend using a call tracking number in your Bing listings. That way, you can track all phone calls made from the Bing listing and use it to make informed decisions about your local SEO strategy.
As long as you list the call tracking number as the primary phone number and the real business number as the secondary phone number, you should not have any issues here as it does not cause any issues on Google listings.
Map Pin
Location signals are important for Bing Places. The map pin is a marker that shows where the business is on the map.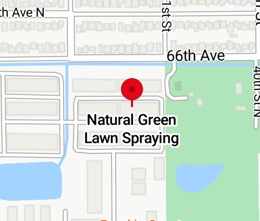 How It Affects Local SEO
The proximity of the business address compared to the searcher's location matters. Most likely Bing is looking at the business address, but if the map pin is in the wrong location it's possible that it could theoretically affect rankings somehow. Just to make sure, I'd recommend confirming the map pin location on Bing Places listings.
In addition, users don't want to get lost when trying to find a business. For these reasons, it's a good idea to confirm the map pin on the Bing Listing is 100% spot-on and accurate.
How to Optimize
Once you are logged in to Bing Places, click "edit" on your listing. You will see an area that says "Move Map Pin". You can zoom in and drag the map pin around by clicking on it. Once you have moved the map pin directly onto the business location, click "Done".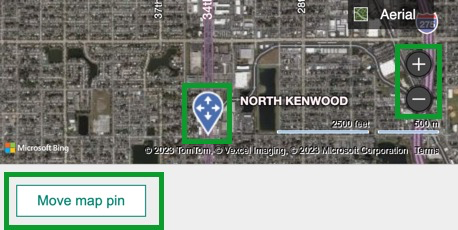 Service Areas
Bing Places allows you to select cities or counties that you travel to in order to service customers or clients.
How It Affects Local SEO
There was some confusion as to whether or not service areas affect GBP rankings. So the question is, does Bing Local use the service area data for rankings?
Let's err on the side of caution and say possibly. Even if it does not, it could affect conversion rates because it will show up on your listing for all to see.
How to Optimize
In Bing Places, edit the listing and go to "Additional Business Details". There you can specify whether "you deliver goods and services to your customers at their location." Then enter the cities and / or counties that are being serviced.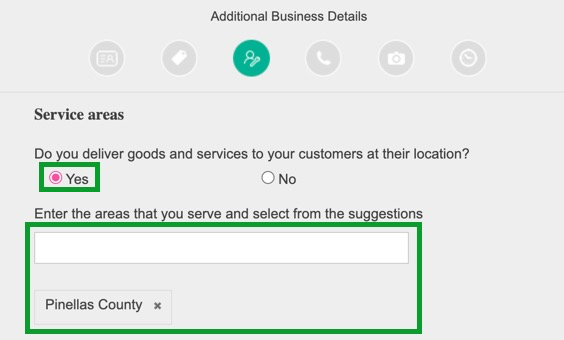 Website Address
By adding the website address to Bing listings, it gives users a way to learn more about the business and ultimately convert into a customer or client. Plus the website has much more information than the Bing listing has.
How It Affects Local SEO
Other search engines look at the reputation and / or authority of the website address that you add to your listings. We know that the website address impacts GBP rankings so most likely it will also affect Bing listings in the same way.
And don't forget that there are other aspects of local SEO website content that can affect listings such as:
A dedicated page for each service
Keywords in GBP landing page titles
Keywords in GBP landing page headings (H1, H2, etc)
Internal linking across the entire website
How to Optimize
Make sure to add a link to your website in the "Website" field on the Bing Places listing.
I recommend adding UTM codes to the website address as well. That way you can actually track visits to the website from the Bing listing as well as the source of website conversions.
Business Categories
Business categories allow you to instruct Bing on what keywords you'd like the Bing Place listing to rank for. On Google, these affect rankings a lot.
How It Affects Local SEO
Business categories will affect rankings so it's important to add the correct categories.
In the image below, you can see how the main category shows on the listings. Users may use these when deciding whether or not to click on a listing to learn more.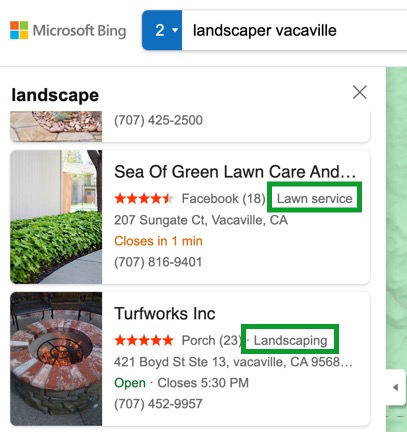 How to Optimize
When adding "Categories" to Bing listings, make sure to choose categories that are actually related to the business. It's ok to cast a wide net by choosing somewhat related categories, but it's not a good idea to cast an off-topic, random net.
For example, a veterinarian could use these categories depending on what services they offer:
Veterinarians
Animal Hospital
Pet Emergency Care
Pet Grooming
But they would not use these:
Bird Control Service
Pet Breeders
Business Hours
The "Business Hours" feature allows you to add the hours that the business is open and available to the public. You can also specify "Special Hours" for special events or holidays.
For example, if you are closing early to host an event, the "Special Hours" field would come in handy.
How It Affects Local SEO
If users don't know that a business is open for certain, will they think it's closed? Will they come by the business location? Will they call? Possibly not.
By not listing business hours, companies could be losing business or disappointing drop-ins.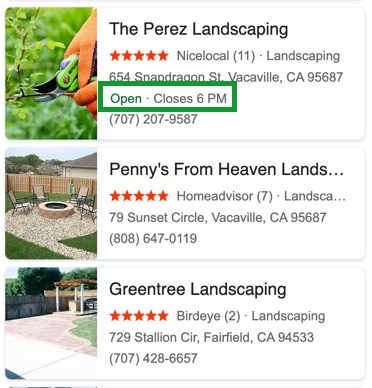 How to Optimize
Log in to Bing Places and click "edit', then go to "Enter Working Hours".
You can choose certain hours or open 24/7. I do not recommend choosing 24/7 unless you are actually open 24 hours per day, seven days per week. Otherwise, people may show up to the business and be very disappointed.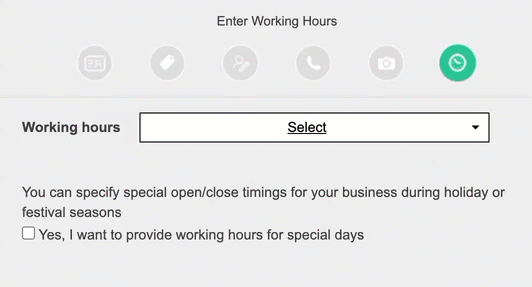 Reviews
Gathering reviews is a requirement if you want a Bing listing to attract users. Otherwise, you may be turning them away and not even know it. Most users these days rely heavily on reviews when making a decision about whether or not to use a business.
How It Affects Local SEO
If you see a business that only has one review and its rating is five stars, do you trust it? Would you trust it more if there were 100 five-star reviews? That's why reviews are important for local SEO.
Make sure to collect as many reviews as possible so that users know they can trust the overall rating on Bing Places.
How to Optimize
I recommend brainstorming ways to encourage or influence users to leave reviews on Bing Places.
Although many people are not sure how to ask for reviews, I still think asking via email or text message is a great way to do this. Obviously, you don't want to be pushy or break any guidelines so tread lightly.
Don't forget that Bing pulls in reviews from other sources into Bing Places listings. Make sure to also gather reviews on the other sites that feed reviews to Bing Places such as:
Yelp
Facebook
TripAdvisor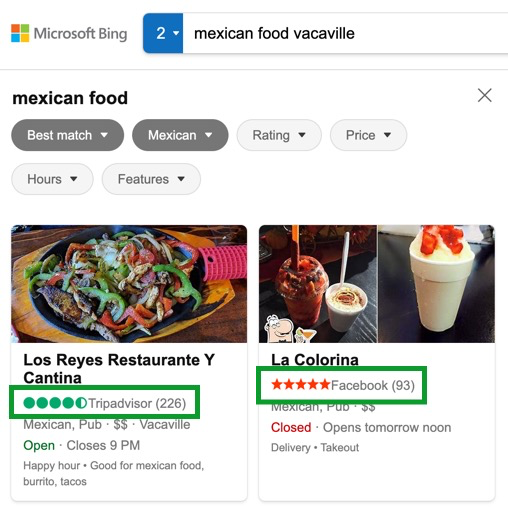 Images
Adding images to Bing Places listings is a must! They help users see who you are, what you do, and they encourage them to convert (contact the business or buy something from the business).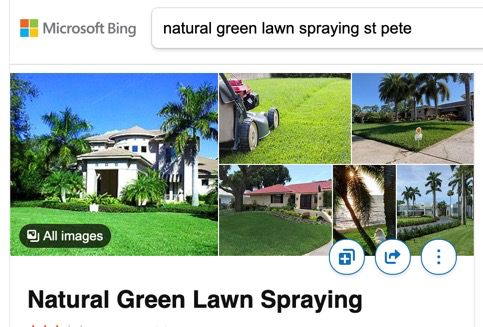 How It Affects Local SEO
As I mentioned above, images are a very powerful conversion tool. We all know the phrase "a picture is worth a thousand words."
On Bing's Guidelines for Photos, they mention this:
"You can also provide a 'category' tag (such as 'interior', 'exterior' or 'logo') that can help our search engine in categorizing your images and providing meaningful search results to Bing users. If you want to have a better image ranking in Bing, you can provide us with this data. The better understanding we have of your images, the more your image ranking will improve."
How to Optimize
Bing loves images and they allow you to add up to 100 on each Bing Places listing. Simply, log in to Bing Places, click "edit" and then go to "Add Photos of Your Business".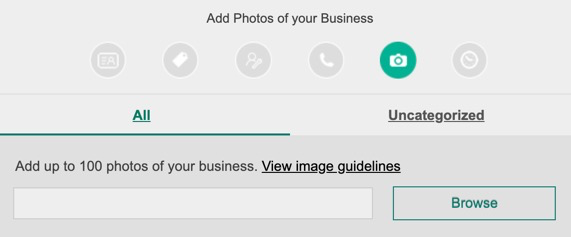 I recommend adding the following images to Bing Places listings:
Exterior
Interior
Products and / or Services
Team Members
Vehicles and / or Equipment
Awards and / or Events
Also from Bing:
"Add two photos of your business as seen from outside. This will help customers recognize your business as they drive by.
Add photos of your business interior, for example, your seating arrangement. This can help customers know what to expect when they enter your business.
Add photos of specific services. For example, if you are a restaurant, add photos of your popular cuisine or menu items. (Restaurants can also add menu URLs separately.) A health club could add photos of their equipment.
Add photos of awards or events. However, skip private pictures or photos with illegible text."
Advanced Information
On Bing Places, there are two settings under "Advanced Information" that I think should be addressed: "Amenities" and "Social Profiles".
How It Affects Local SEO
Social Profiles and Amenities can show up on Bing listings. The Amenities encourage users to convert while the Social Profiles allow users to learn more about the business and possibly connect.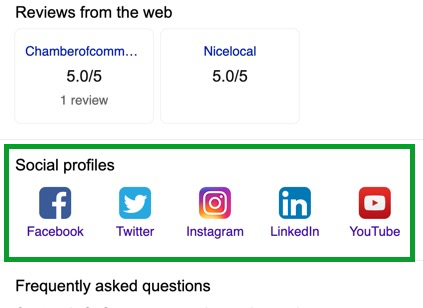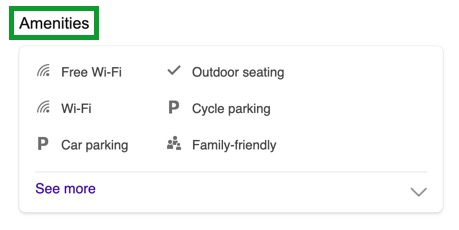 How to Optimize
When editing the Bing listing, click on "Advanced Information". It's easy to add your amenities and social profile links here.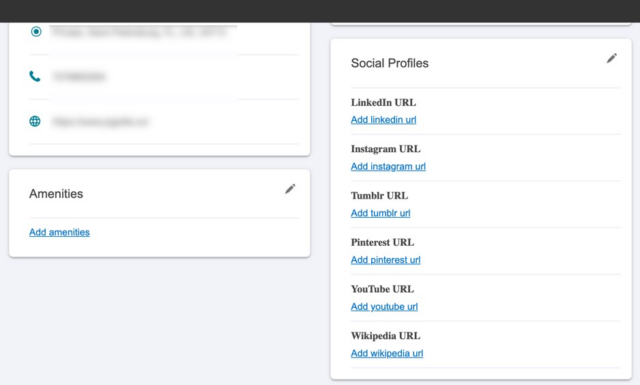 Offers
Bing Places allows businesses to list promotions and deals.
How It Affects Local SEO
Bing Places Offers will show up on your Bing Places listing when users are viewing it.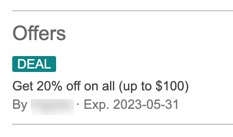 Offering deals and discounts is a very effective way to get new customers and returning customers. Who doesn't like to save money? Especially at places you love to frequent.
How to Optimize
When you're editing a Bing listing, next to "Offers" click on "Add Deal or Discount".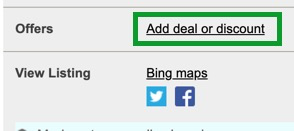 There you can choose the "Discount" or "Free" options. There are several settings to go through, but at the end, you can choose the start and end dates also.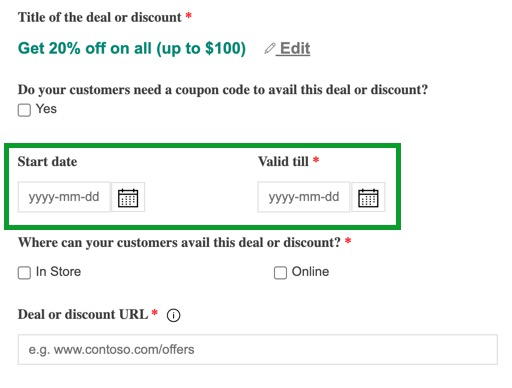 If you want to explore this more, there's a nice guide on Bing Places Offers available.
Sync With Google Business Profile
You can sync a Google listing with a Bing Places listing.
How It Affects Local SEO
Referencing Sterling Sky's study again, they mentioned that they "saw website traffic and conversions increase almost immediately" after making some Bing Places optimizations. One of the changes was that they "fully optimized [the Bing listings] to match the GBP listings. We added UTM tags to the website URLs to track all the traffic in Google Analytics."
By fully optimizing the Bing listing and having the data match the Google listing, one can see improvements in local traffic and conversions.
How to Optimize
This goes without saying, but you must already have set up, verified and optimized your Google listing for this to work properly.
When you are logged into Bing Places, you will see something that says "Sync With Google My Business" and follow the prompts.

The steps are fairly easy but here's a tutorial on how to sync Bing and Google listings if you're interested. 
And Bing Support shared the following details about how it works:
"If your business listing is already on Google My Business, Bing Places will fetch its data and use it to create or update your Bing Places listing. If you choose to export your business from Bing Places to Google My Business, we will create a listing in your Google My Business account.

Bing Places would need the View and manage your business listing on Google permissions to read and write data from and to your Google My Business account. Using those permissions, Bing Places will have access to information about your business listings in your Google My Business account."
Recommended Actions for Bing Listings
In summary, I recommend taking the following actions to optimize Bing Places listings:
Claim the Bing Places Listing
Fully optimize it by filling out all fields available
Make sure it matches the data in the Google Business Profile listing (if one exists)
Once you've taken these steps, you should be in a good position to own your local presence on Bing. Any optimization work you've implemented on a Google Business Profile can be replicated on Bing Places.
Bing is not a platform to completely ignore, especially with recent advances in their AI generative search.