In this in-depth guide, we show you how Google reviews work, how to write them, and best practice tips for business owners to manage their presence on Google My Business.
The value of reviews to reputation management should need no introduction; they're as powerful as word-of-mouth recommendations, they're an SEO ranking factor, they make great customer experiences more visible, and they add credibility and trust to your brand.
Now, couple all of those benefits with the additional advantages of having five-star Google My Business reviews showing up whenever your company appears in the local pack. It's a win-win.
But how do Google reviews work? Google reviews have a few extra quirks to get to grips with, but it's well worth spending that extra time getting to grips with the reviews platform. If you're new to Google customer reviews, read on to find out what they are, what impact they have on your search engine visibility, how to do Google reviews, how businesses can grow the number of reviews they have, how to respond to reviews on Google, and how Google My Business users can get fake reviews removed.
Google My Business Reviews Overview
Way back in 2007, Jonathan Goldman, Software Engineer for Google Maps published a blog post announcing that consumers would be able to begin writing reviews via Google Maps. Goldman noted that the search engine had long since displayed reviews on Maps, but this information had been amalgamated from other sources around the web.
In his post, made in June, Goldman ushered in the very first generation of Google My Business reviews by encouraging search users to,
Tell the world all about your favorite (or least favorite) doctors and dentists, hotels, bakeries, hardware stores, salons, pet spas, auto mechanics, plumbers, and more. Or perhaps even your favorite restaurant in Tokyo. Give it a try to make your opinions known and discover new favorites.
Over a decade later, Google is now the fastest-growing review site around. Our own research into the leading online reviews platforms confirmed this, with an analysis of 50,000 US-based businesses confirming that Google has grown its volume of reviews far quicker than rivals such as Facebook and Yelp.
The data shows a 278% jump in the volume of Google reviews in the period 2015-16. This comes off the back of a 114% increase in the previous 12-month period.
To put that growth in context, Google's closest competitor, TripAdvisor managed just 82% growth 2015-16, with Facebook recording a 51% increase and Yelp 59%.
Effects of Google Reviews on SEO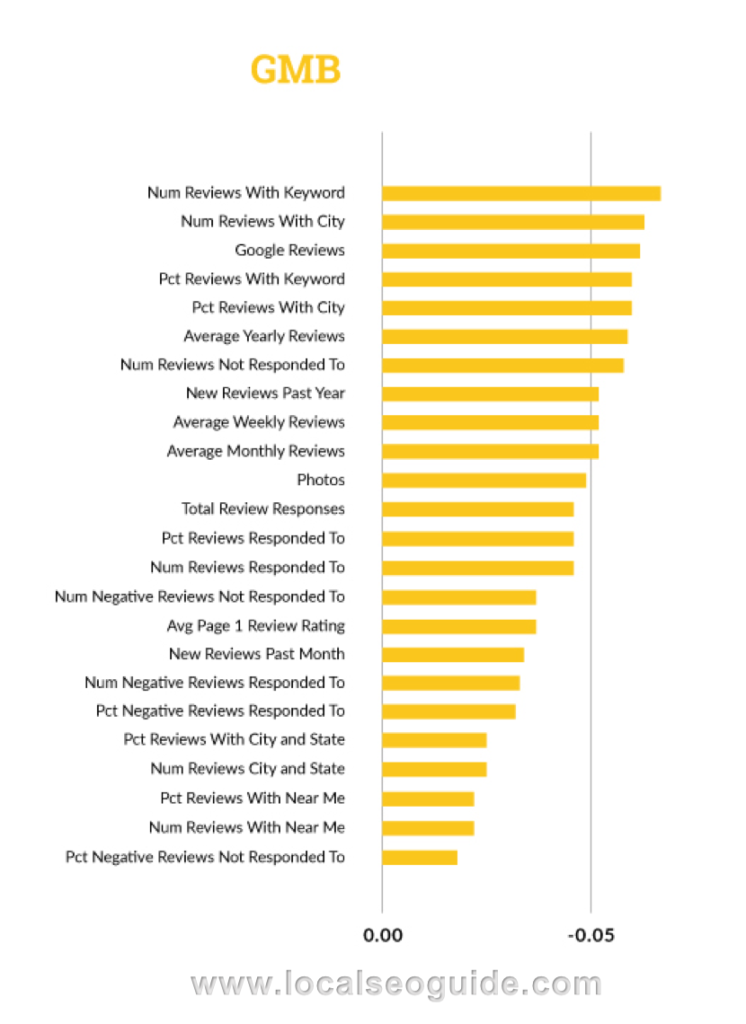 One of the mainstays of online reputation management is the certain knowledge that reviews can have an impact on SEO. The Local SEO Guide ranking factors study was one of the first to confirm this by definitively showing a very strong link between the volume of reviews accrued and local search positioning.
Other variables, such as the balance of positive and negative reviews, frequency of new reviews and speed of business response to reviews were all determined to play their part in local pack positioning.
A study carried out by top Google My Business contributor, Joy Hawkins also confirmed this. Using BrightLocal data, Hawkins ran a test to determine if the number of Google reviews a business has affects its search position. She found that when the number of reviews diminished (for example if they had been removed by Google because they'd been posted by an anonymous user) the search position also dropped a few days later.
An additional study by Sara Jantsch of Duct Tape Marketing proves even more conclusively that Google business reviews are directly related to search positioning. She studied over 22,000 local business listings and over 100,000 individual reviews to uncover how Google customer reviews impacted SEO ranking.
After crunching the numbers, she reached four key conclusions:
To gain a 1-3 spot in the search results, you'll need an average of 472% more reviews than the businesses ranked 4-6
The first three businesses ranked are much more likely to have Google reviews than those outside of the top three
More than six times out of ten, the top listing will be the business with the most Google reviews
Businesses ranked 1-3 have an average of around eight reviews. If you have just one or two, expect to be ranked position four or lower
We at BrightLocal have even performed our own study on Google Reviews, which highlights differences between industries. It's worth taking a look if you want to see how your local business compares to your industry average in number of reviews and average star rating, as well as how this differs based on local search ranking position.
How to leave a Google review
All of your customers can help you build your Google My Business reviews count—you simply need to ask them to review you and point them in the direction of Google reviews.
To leave a review, your customers must be signed in to a Google account. If they aren't already signed in when they try to leave a Google review, they'll be asked to do so.
Step 1: Ask your customers to provide you with a Google review (from their smartphone or desktop) after you have completed your transaction with them.
Step 2: Tell your customer how they can leave you a review; they can search for you on Google and click on the 'reviews' link followed by 'write a review'.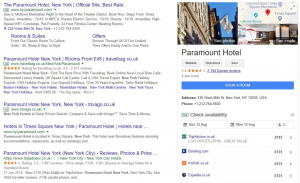 Or, go to Google Maps, search for a place and then follow the same process of clicking on reviews then 'write a review'.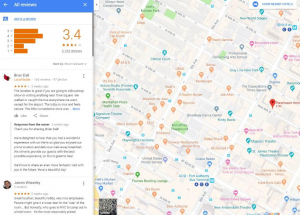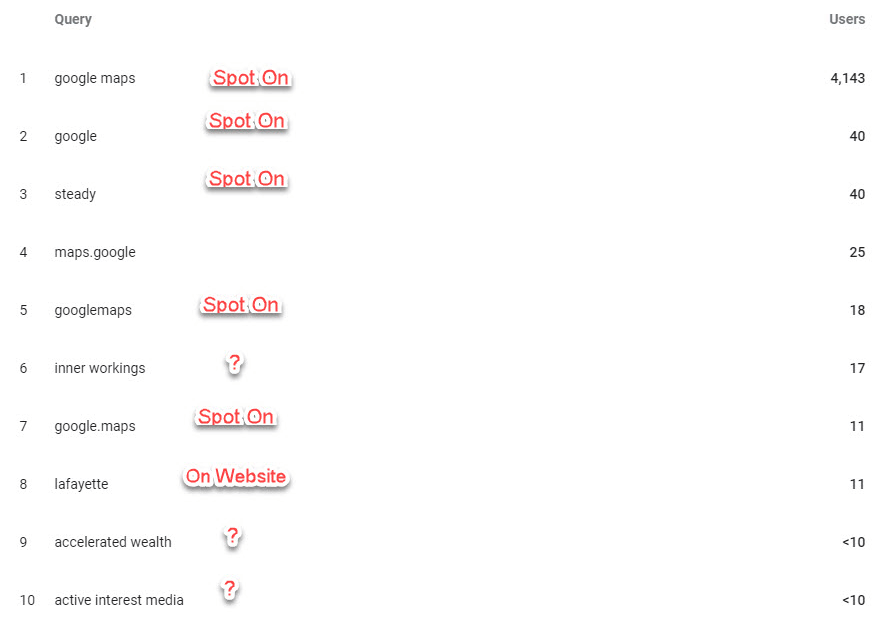 Step 3: Once a customer is on the Google My Business listing, they are directed to 'Write a Review' (if on the listing in SERPs), or 'Rate and Review' if in the Google Maps app. They can then rate the business (out of a maximum five stars), or both rate the business and leave a text review. They can also attach photos to illustrate their experience.
Leaving a review from desktop search results
Leaving a review on the Google Maps app
Step 4: The Google My Business listing owner will then be notified by email and in the Google My Business app that they have received a new review. Users of BrightLocal's Reputation Manager tool can monitor all of their incoming reviews from within the BrightLocal dashboard.
New Google review notification email
Google review notification in-app
How to respond to Google reviews
Responding to Google reviews in a timely manner is good online reputation management practice. It also lets your customer know that you appreciate their feedback (both good and bad). The time it takes to leave a review, and how many reviews you respond to, was also found to be a local ranking factor in the Local SEO Guide study.
It's easy to respond to Google reviews:
Log in to Google My Business
Select the relevant location
Go to reviews
Scroll to the review you wish to comment on and click 'Respond'
Keep in mind your response will be public and will appear below the original review
The standard rules of reputation management apply here. Be polite in your response and avoid getting into an argument or being critical of your customer. Our guide to dealing with negative reviews will help you to formulate an appropriate response.
Aim to keep your response short, succinct and positive and be sure to leave your reply in a timely manner.
Responding to reviews is now more important than ever, as reviewers now receive an email notification to let them know that their reply has been responded to.
Identifying and removing fake Google reviews
If you spot a fake review, you can contact Google and request that it be removed. Google has a policy outlining what is and isn't permissible, so you won't be able to request a review be removed simply because you don't agree with it or consider it to be unfair.
Spotting a fake review can be difficult, but as the business owner or hired marketer you should be able to perform checks internally to figure out if the reviewer is actually a genuine customer.
Under the spam and fake content part of its prohibited and restricted content policy, Google says reviews posted to manipulate rankings rather than share a genuine experience are fake. If a review has also been posted more than once or the same review has been posted from a number of different accounts, you can also request it be removed.
To request that fake Google reviews be removed, you'll need to flag the review in question. To do this:
Log into your Google My Business account
Open the relevant listing
Click on the 'reviews' section from the menu
Navigate to the review in question
Click to the three dots and then click 'flag as inappropriate'.
Google says that it will also work to remove spam reviews before they hit your profile, noting,
Google uses automated spam detection measures to remove reviews that are probably spam. Although legitimate reviews are sometimes removed inappropriately, these spam prevention measures help improve people's experiences on Google by ensuring that the reviews that they see are authentic, relevant and useful.
Of course, there is no guarantee that Google will remove these reviews. For help with managing your Google My Business listing and reviews, head to the Google My Business Help Community.
Why Use BrightLocal for Local Business Reputation Management?
Here at BrightLocal, we recognize the need for local businesses to have stellar review profiles in order to continue to compete. Online reviews and feedback are becoming much more prominent in search and other areas, so building a trustworthy reputation and keeping that customer love is more important than ever.
That's why we've developed online reputation management tools that allow you or your clients to generate, monitor, and showcase online reviews in a smooth, seamless, and successful way.
Reputation Manager is competitively priced, full-featured and easy to use. Learn how to revolutionize your online reviews with Reputation Manager today.