Most of us are aware of the importance that keyword research plays in SEO – whether local or organic. Whilst it's relatively easy to identify keywords that will drive traffic, the key component is identifying the right keywords that will bring in the right traffic. Some searches are driven by curiosity, others by a specific desire to purchase a service or products. And of course it's the secondary group that we are most interested in.
There are of course plenty of third-party tools to help with local keyword research.
Popular keyword tools:
If you want to identify search volume for keywords that contain a geo-modifier then some of these tools are useful. Each has it's merits, some are free, some are paid, and each has various data pool sizes / sources etc. And whilst it's difficult to definitively qualify which has the most accurate data, one way of doing so is by setting up an AdWords campaign & thereafter judging their accuracy with hard data.
However, it is fair to say that we don't yet have a 'one size fits all' local search keyword tool. So in this post we want to explore different methods of carrying out keyword research that is specifically catered for local search.
Google AdWords Keyword Planner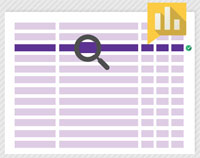 The Google AdWords Keyword Planner tool combines data from the keyword tool & traffic estimator. Both of those previous tools were replaced by the GAKP.
How to use GAKP for local keyword research:
Login with your AdWords account
Choose to 'Search for new keyword and ad group ideas'
Enter the main keywords regarding your product / service
Remove any default country targeting
Specify your chosen location (s) by targeting specific cities / regions
Click to 'Get ideas'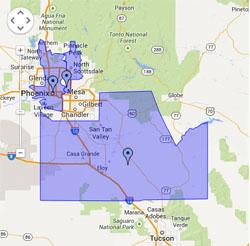 It's important to click on 'Keyword ideas' once you've gone through to the next page, rather than the default 'Ad group ideas'.
You can easily customise your search by using the left menu, including to "Only show ideas closely related to my search terms". This is one way to really drill down into what users are searching for in your target areas.
One great feature of this tool is that when you're refining your chosen location, you can use the Advanced targeting tool to clearly see on a map which areas you are targeting. Then with the click of a mouse you can add or remove the surrounding areas.
For example, on the screenshot on the right I am able to include or exclude nearby regions into my search at will, selecting Scottsdale and / or Pinal County as well as Phoenix.