Say goodbye to wasted grid points and say hello to more precise ranking insights with flexible grid points in Local Search Grid.
It's time to break free of the confines of the square and make every grid point count. Add or remove grid points to track search visibility in the most crucial areas for your business or your client's business.
Wash Away Irrelevant Grid Points
Have you ever been stuck with a report that has grid points over water? Not only is it a waste of credits, but it can lead to awkward conversations with clients who wonder why you're "targeting people on boats."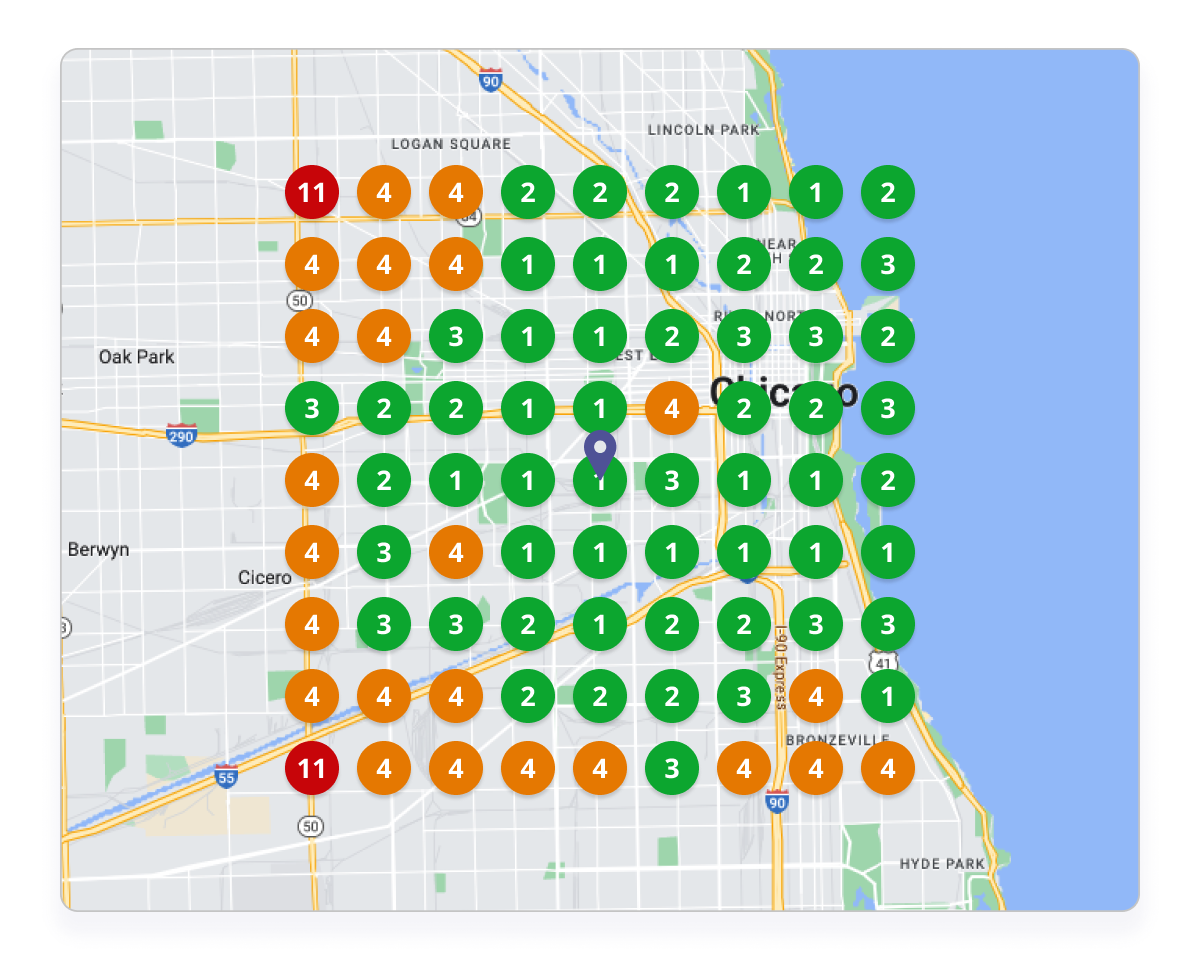 Fret not! Now, you can simply remove any grid points that appear over bodies of water and ensure your reports make the right sort of splash with clients.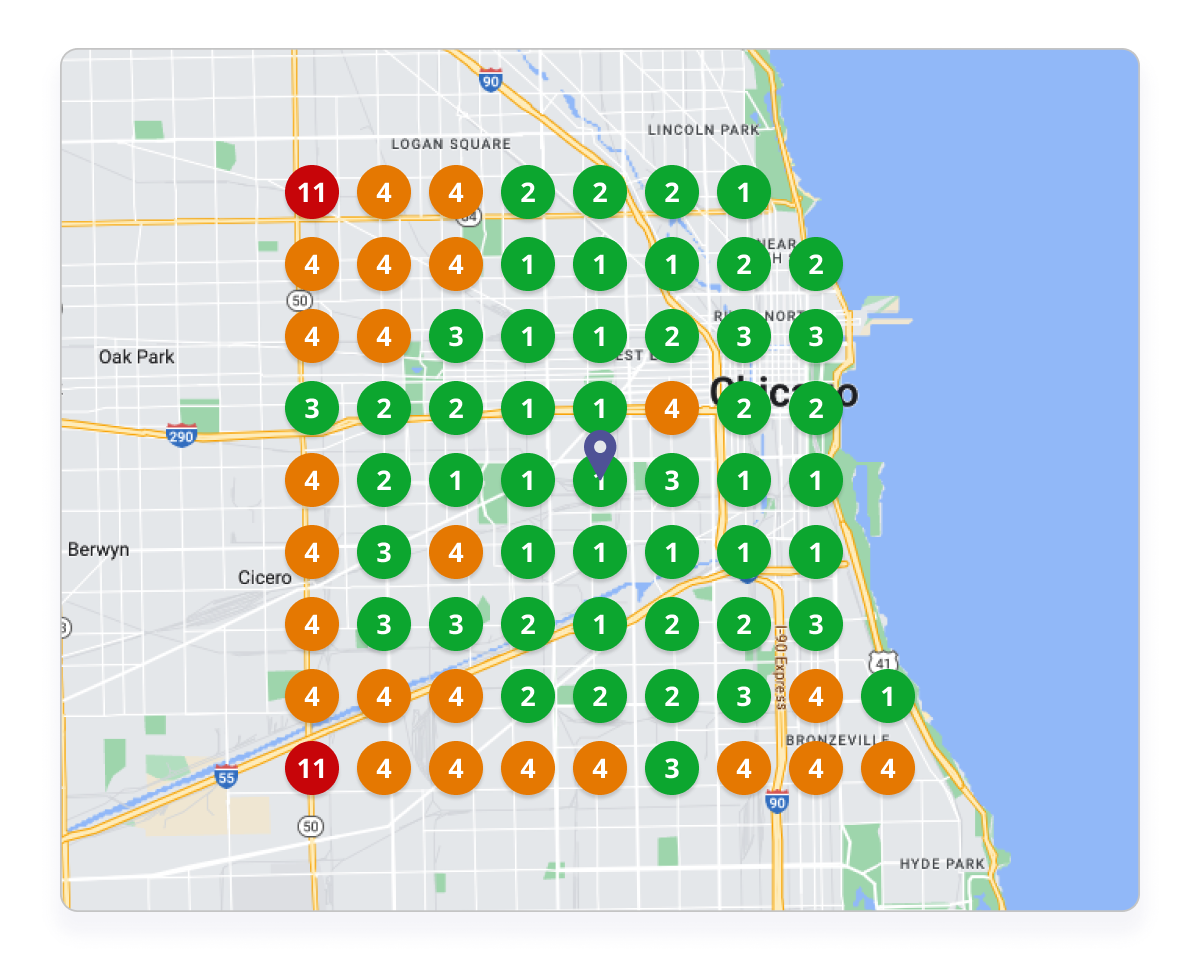 Think Outside the Square
Most cities and towns don't fit neatly into a box—they come in various shapes and sizes—and a square grid may not accurately represent where potential customers are located. But with flexible grid points, you can shape your grid to better reflect the population density of any neighborhood, town, or city. That way you can focus on what truly matters in search visibility: driving more traffic and leads.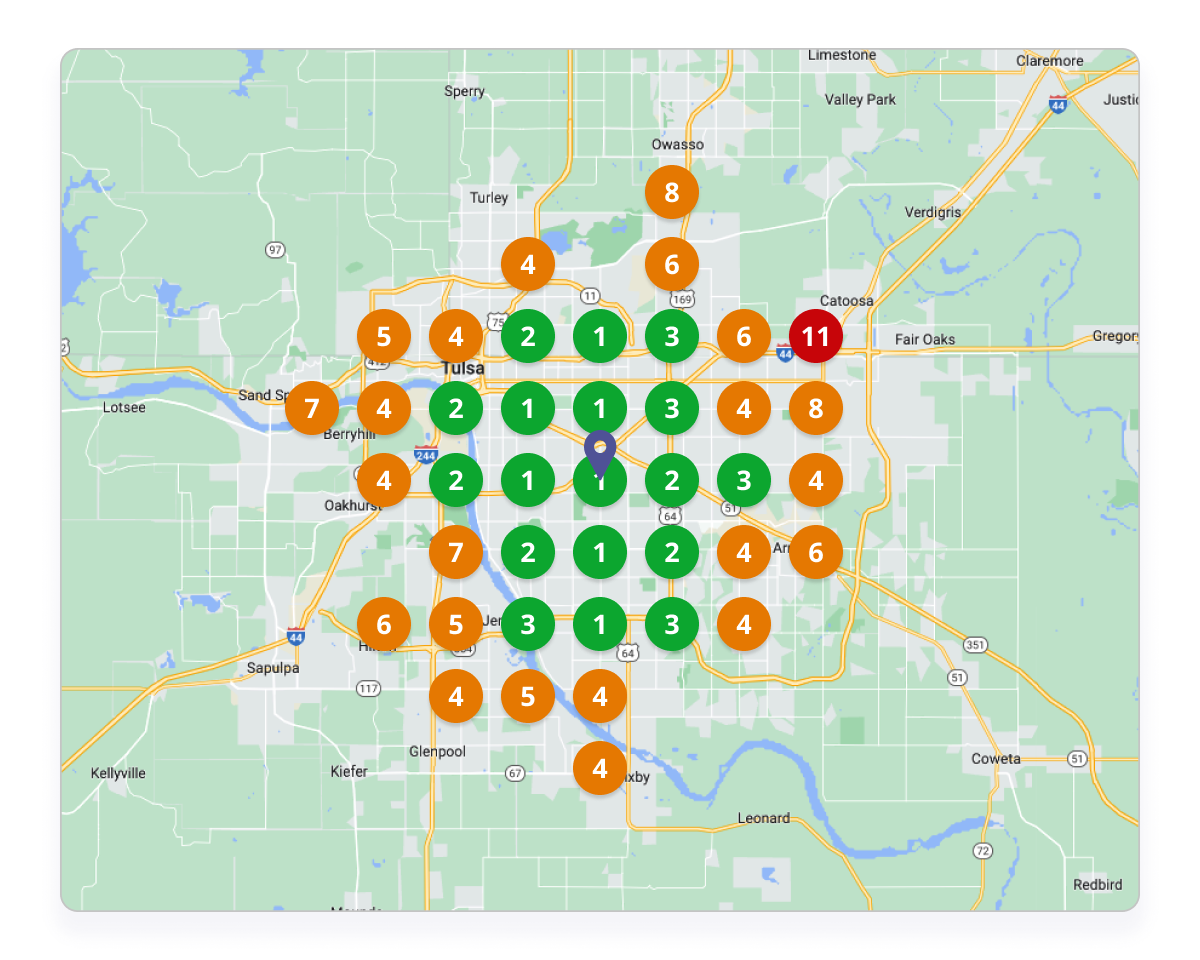 Track Visibility in Different Regions
This update is a game-changer for businesses that travel to serve customers in multiple towns or regions. Let's say your client is an HVAC contractor in Modesto, California. And they also serve customers in nearby cities like Sacramento, Stockton, and Fresno.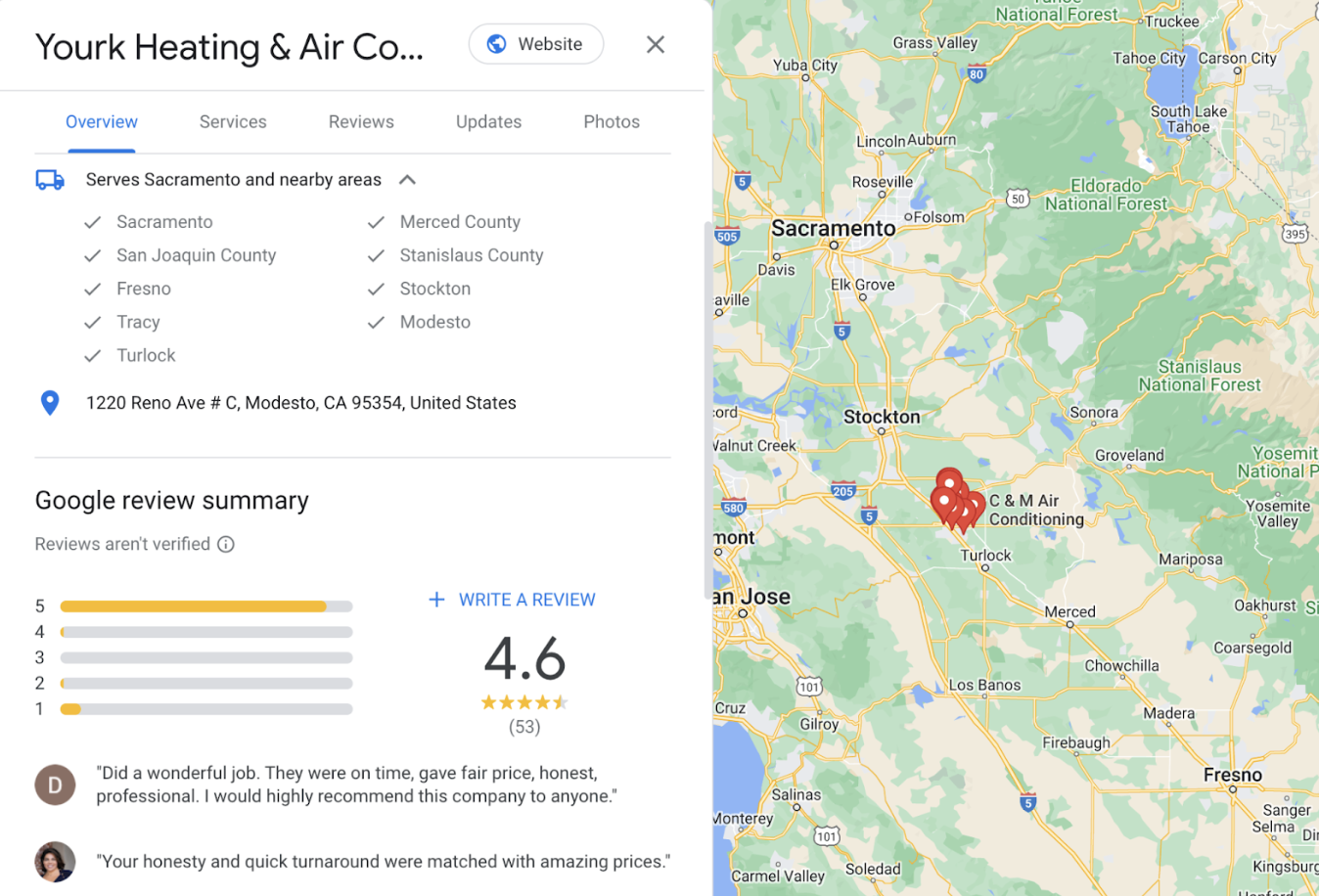 Previously, you would have to create a large grid to cover all those regions, resulting in lots of grid points in low-population areas.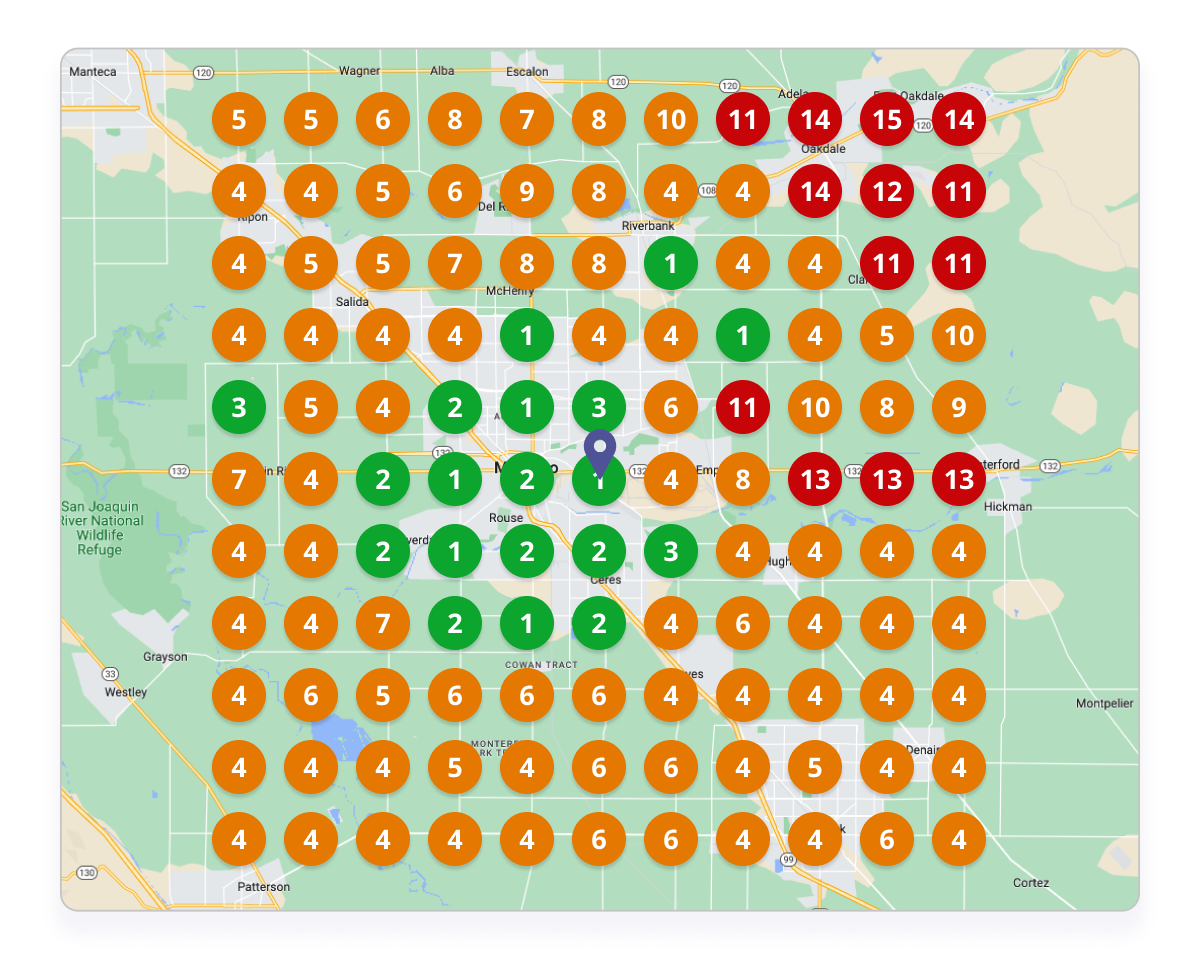 But now, you can create a report that only covers the specific areas they serve. This means less wastage and clearer insights into regions where they lack search visibility.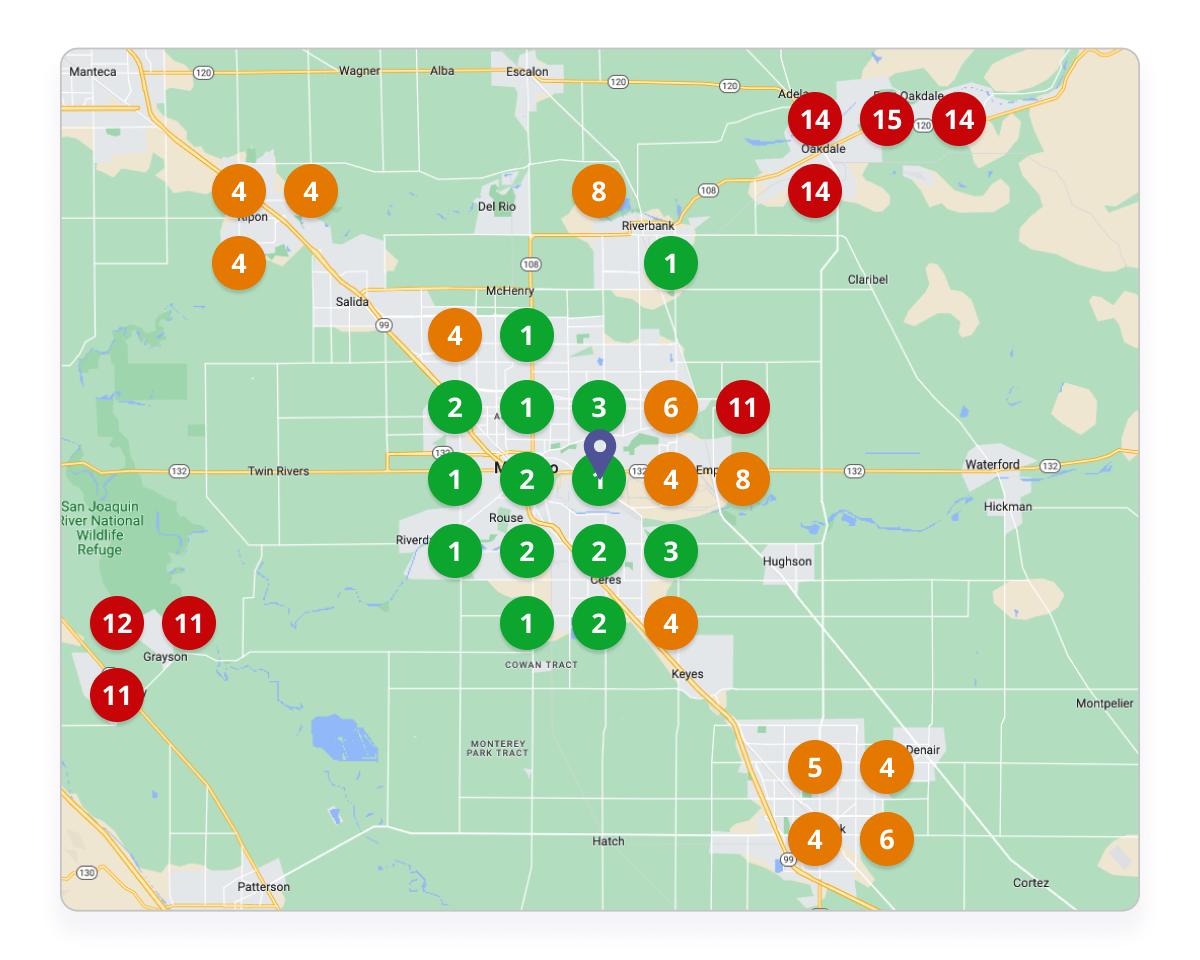 Multi-region reports aren't just beneficial for traveling businesses. Many brick-and-mortar businesses attract customers from different locations, such as malls, car dealerships, tourist attractions, restaurants, and spas. They too require ranking insights that accurately represent their catchment areas.
With flexible grid points, you can confidently showcase the true reach and impact of your business (or your client's business), no matter where potential customers are located.
Make Every Grid Point Count
We're always working to make improvements to our tools and flexible grid points is something we're pleased to roll out. This is a change we're confident will help you track your local visibility more accurately than ever.
It's now available to everyone, so just open up Local Search Grid and start trying it out.