It's that time again… welcome to The Local Search Roundup! As we finish up the month that saw the launch of Google's SGE, a number of GBP bugs rearing their ugly head, and a suspicious amount of local packs dropping from search results, we're taking a look back at what happened across local search in May 2023. 
Google Business Profile and Maps Tests and Updates
New GBP Conversion Options Added to Google Ads
Google Ads has launched new conversion options which lead to Google Business Profiles. Users might see the option to add in GBP Call, Tracked Call, or Learn More conversions to their ad campaigns.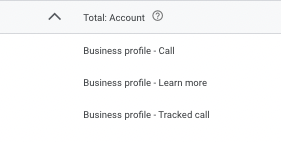 Source: Search Engine Roundtable
Live Chat Availability Added to GBP
Want to chat with the business you're searching for? Now's your chance! (Sort of.) Google is testing a "Chat with live agent" button to some business profiles. It's available if the business has Messages switched on, and are using a third-party tool. So if your business is hot on customer service, this could be a game-changer for you.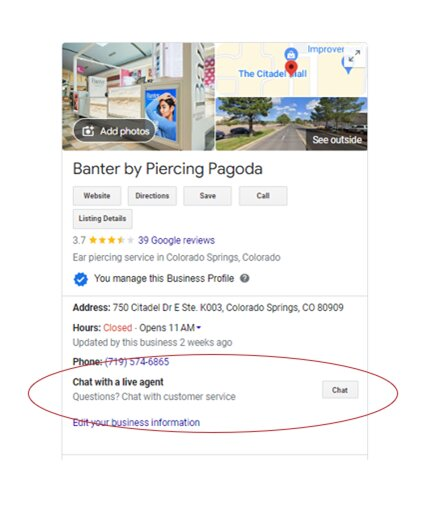 Source: Search Engine Roundtable
Spotted: New Google Business Profile Tests
A number of new tests have been spotted on Google business profiles and Maps, including a box labeling sponsored listings on maps: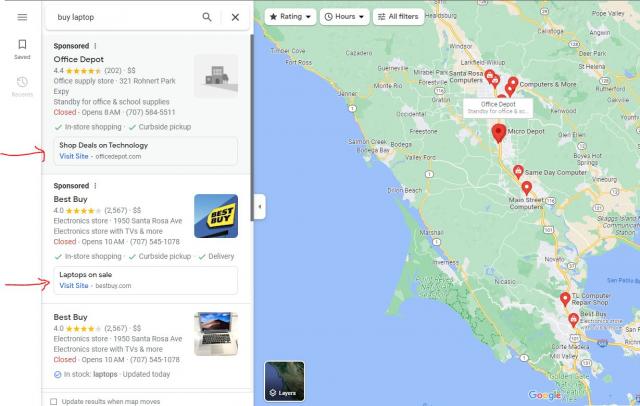 Users have also seen a new label stating whenever your profile is 'pending' an edit.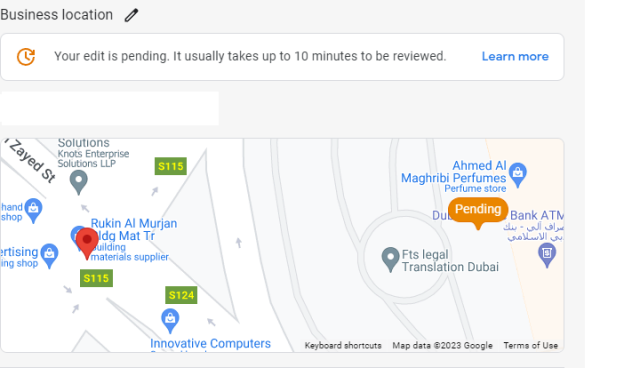 Plus, a new label in the Map Pack has also been found which shows the user that reviews aren't verified. This label has previously been seen on the Reviews section of a GBP, but never on the Map Pack (until now!).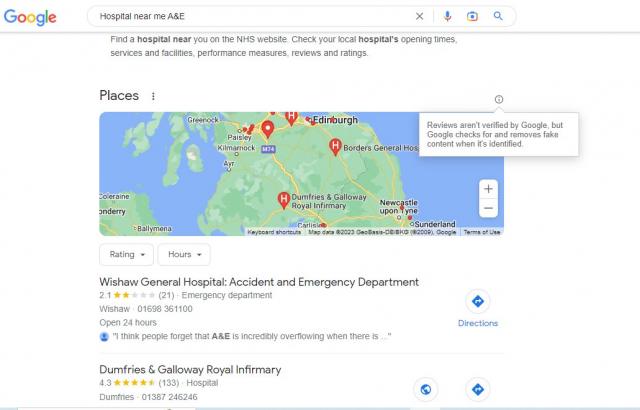 Source: Search Engine Roundtable
New Functionality to Share Recent Maps Searches
You might now be able to share a link to recent map searches! This new feature has been seen on Google Maps and gives the user the opportunity to share a link to a list of recent searches. For users, this is a great addition, but early days for businesses to see if it has any effect on performance.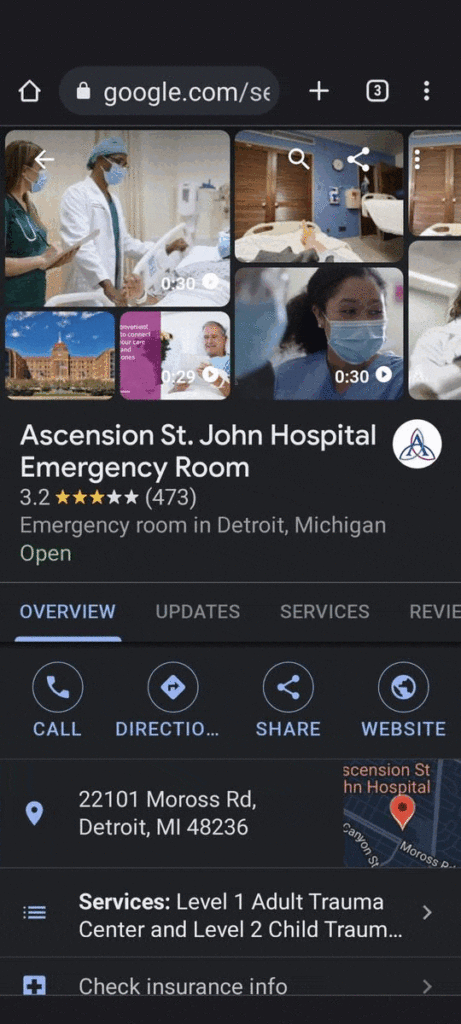 Source: Search Engine Roundtable 
Does Google Want to Prioritize Services in Maps?
A few local SEOs have noticed the Services button is now shown first in a search in Google Maps. Allie Margeson has advised "Google wants you to give searchers the answers in the search results. Don't sleep on optimizing Services!"
👀 "Services" as the first action button on a search in Google Maps – even more prominent than the call, website and directions CTAs. Google wants you to give searchers the answers in the search results. Don't sleep on optimizing Services! pic.twitter.com/KqfAQsbamW

— Allie Margeson (@SeoAllie) May 17, 2023
Source: Search Engine Roundtable
Google Is Testing an Image Slider for GBP Photos
It looks like Google is taking a leaf out of social media channels such as Instagram and LinkedIn's book, with a test being spotted of a sliding carousel for images on business profiles.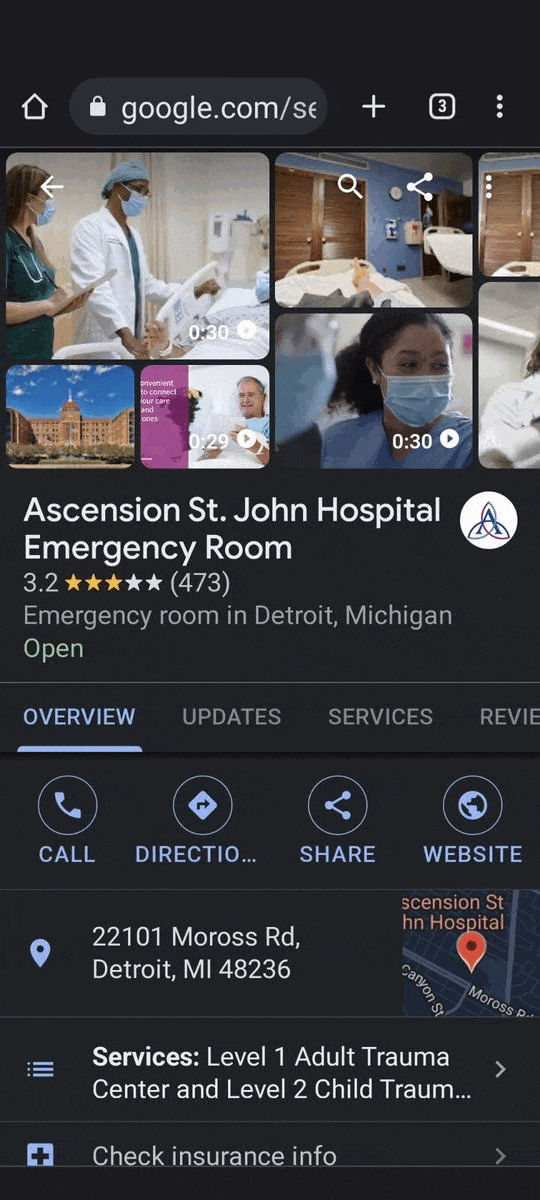 Source: Search Engine Roundtable
Bugs and Glitches
Another day, another Google bug. This time, you might have found your images are getting rejected; which, frankly, could be a bug… or it could be that your images are simply just rejected. This bug seems to come and go, so Near Media wrote a comprehensive guide on what to look out for if you think this is happening again.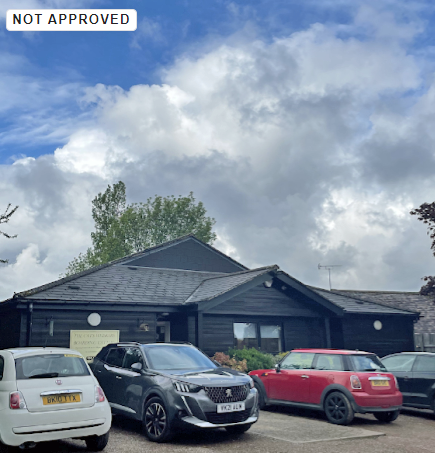 Source: Near Media
Users then found that editing posts and updates on Google left them with a blanked-out screen. Cue more confusion over another bug.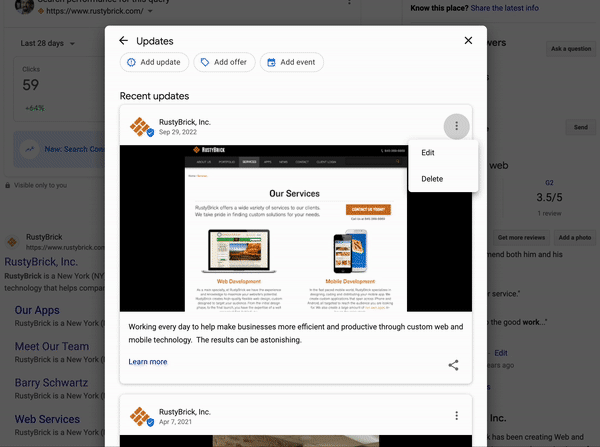 Source: Search Engine Roundtable
And if that wasn't enough, users found that GBP wouldn't let you invite new owners to your business profile, though now Google is on the case to fix this. 
Source: Search Engine Roundtable
One user has also found that even changing Owner to Primary Owner on the back-end of a GBP is glitching. Will this rigmarole ever end? 

Source: The Local Pack Facebook Group
Algorithm and Ranking changes
A month in search wouldn't be complete without ranking changes and disruptions, potentially down to a change in algorithm. This month, local search experts found that there has been a significant drop in local packs, particularly on common terms which always used to generate local packs in results.
Source: Search Engine Roundtable
What's New in Local Search?
Incentivizing Reviews by Donating to Charity Is Not Allowed
In a recent post on The Local Pack, one user asked if donating money to charity in exchange for a review was allowed. Google Product Expert Joy Hawkins took this question straight to Google and found the answer for us. Spoiler alert: This is against Google's guidelines. 
Source: Sterling Sky
Search Generative Experience (SGE)
Probably one of the biggest news updates this month (and we saved the best until last) is the launch of Google's Search Generative Experience (SGE).
At this month's Google I/O conference, Google announced their new AI-assisted search which, as of May 25, was made available to users on a waitlist across the US. 
Having had a very quick play with local search queries, we've explored what SGE looks like for local search and what it might mean for local marketers. 
That's it for this roundup! For the very latest in local SEO, updates to Google Business Profile, and more, don't forget to keep your eyes peeled on our Twitter account!