On July 10th we hosted the 1st InsideLocal webinar which looked at the latest trends & issues in local search. We were lucky enough to be joined by 3 leading local search practitioners (Mike Blumenthal, Andrew Shotland & Phil Roezk) who shared their observations, insights & tips with us. This webinar was recorded and you can view the full recording below.
The slidedeck for the webinar is also available on slideshare.net – http://www.slideshare.net/brightlocal/inside-local-state-of-local-search-slidedeck-10062013 
Watch the Webinar: 'State of Local Search'
Note – due to technical issues the first 2 minutes of webinar recording are not available.
Our Expert Panelists
Mike Blumenthal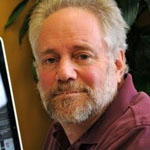 Mike is one of the best known figures in the industry and an avid fan of local search; a subject which he writes about on his blog Understanding Google Places & Local Search. Mike's blog was ranked as the no. 1 local search blog in our poll at the end of last year. Follow Mike on Twitter & G+.
Andrew Shotland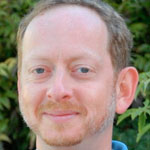 As a former head of business development for InsiderPages, Andrew is the owner of Local SEO Guide where he provides clients with SEO and SEM consulting services. Follow Andrew on Twitter & G+.
Phil Rozek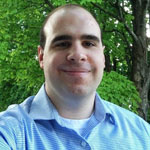 Phil specializes in helping small and medium sized businesses get visibility online. When he's not running Local Visibility System where he provides consultancy services & maintains his excellent local search blog, Phil is an active industry speaker, having appeared at SMX West, SMX East & State of Search to name a few. He's also a contributor to the Local Ranking Factors study. Follow Phil on Twitter & G+.
About this Webinar
Agenda:
Local search is a complex and ever changing marketing channel. It's essential for SMBs and consultants to stay on top of the latest changes & opportunities and learn how to use them to best serve their business and clients' businesses.
New Google Places for Business Dashboard & updates
New Google 'Carousel' & algorithm updates
Google+ Business updates, tips and insights
Apple Maps Update & optimization tips
Hosts/Presenters
Myles Anderson (BrightLocal)
Linda Buquet (Local Search Forum)
Time & Date:
Wednesday 10 July 2013
110 mins
About InsideLocal Webinar Series
BrightLocal & the Local Search Forum have teamed up to deliver an exciting series of local search focused webinars. The 'InsideLocal' webinar series explores the most important, most topical & most exciting areas of local search marketing.