In this webinar we explored the main issues which Service Area Businesses (SABs) face with local search and how these can be overcome.
SABs often struggle to gain prominence in local search due to their lack of a physical location, or their reluctance to promote their location. Google+ comes up short when catering to the needs of SABs so just what can they do to gain traction in local SERPs and start winning new customers?
We were joined by 2 people who had all (well most!) of the answers!
Watch Webinar Recording
Our Expert Panelists
Matthew Hunt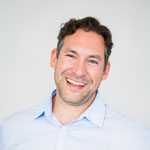 Matthew Hunt runs successful Toronto-based local consultancy 'Small Business Online Coach' and handles search marketing for many SABs across a number of different sectors. Matt is a highly knowledgeable & engaging speaker and is a regular commentator on industry developments. He also contributes to the annual Local Search Ranking Factors Survey.
Thomas Ballantyne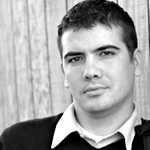 Thomas Ballantyne is Marketing Director of Bulwark Pest Control, a highly successful Pest Control business operating in 13 metropolitan areas across the US. Thomas has over 8 years experience of marketing an SAB business and is a regular speaker at search events and a contributor to the Local Ranking Factors Survey.
About this Webinar
Agenda:
Key Issues Facing SABs in Local Search
Google+/Places Optimization (for SABs)
Citation Tactics & Opportunities (for SABs)
Review Generating Tactics (for SABs)
On-Site Optimization, Content & Landing Page Strategy (for SABs)
Time & Date:
Thursday 5 December 2013
100 mins
About InsideLocal Webinar Series
BrightLocal & the Local Search Forum have teamed up to deliver an exciting series of local search focused webinars. The 'InsideLocal' webinar series explores the most important, most topical & most exciting areas of local search marketing.