On Wednesday March 18th we were joined by a panel of three experts to discuss and debate the most effective ways of optimizing multi-location businesses.
When a company has multiple locations it can be difficult to not only coordinate marketing campaigns, but also to rank in local search for all of those separate locations. We invited three experts in this field to find out the best, and most effective ways of doing so.
Watch Webinar Recording:
Our Expert Panelists
Gib Olander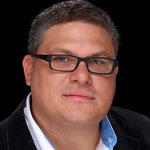 Gib Olander is Vice President of Product Development at SIM Partners, a well-known and successful SaaS search platform helping Fortune 500 brands excel in local search. Not only is he a frequent speaker at industry events, such as SMX & Pub Con, Gib is also a regular blogger on notable blogs such as Search Engine Land and Media Post. We spoke to Gib in a TalkingLocal interview last year. Follow Gib on Twitter & G+.
Andrew Beckman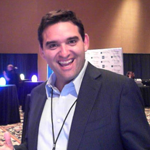 Andrew Beckman is the CEO of Location3 Media andLocal Search Traffic. Andrew oversees the strategic direction and business growth of Location3 Media which he founded in New York City in 1999.  Prior to this, Andrew was an international sales manager for DoubleClick. He often speaks at industry shows, including Search Engine Strategies, SMX and PubCon. Follow Andrew on Twitter & G+.
Brian Anderson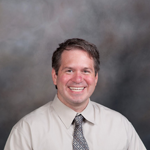 Brian Anderson is the co-founder of Media Mash, a digital agency delivering local search optimization for the Retail Automotive Sector. Brian started his first internet marketing business back in 1995, and has since since founded many more. As well as working running his own agencies, Brian also provides training and is a regular speaker at industry events. We interviewed Brian about working with multi-location franchise businesses in aTalkingLocal interview last year. Follow Brian on G+.
About this Webinar
Agenda:
Ownership & control in Multi-Location Businesses
Online Strategy, Structure & Priority Tasks
Leveraging Power of the Brand
Citations, Reviews & Content at Scale
Best Kept Secrets for Multi-Location Optimization
Impact of Google's Doorway Page Algo Penalty
Time & Date:
Wednesday 18 March 2015
60 mins
Key Takeaways from this webinar
Ownership & control in Multi-location Businesses
The panelists started off by discussing how a franchise business model may differ from a classic multi-location business.
Brian Anderson confirmed that in a franchise business, whereby you have a corporate model in place and an owner essentially pays for the right to run the business, there is usually some conflict of interest. The conflict exists between those that have a wider controlling interest in the brand as a whole, and that of the owner who wants to maximize profits on a  local level. This can lead to challenging relationships.
In a typical multi-location business the owner(s) makes all the decisions and the whole process is a lot smoother. However, "communication is critical".
Andrew Beckman said that it was more of a challenge when you're dealing with clients who have a vested interest in that particular business. If businesses have multi-locations in the same city then problems can arise if they are competing for the same terms & traffic. The whole process is a lot more simplified if all these locations are catered for, or 'rolled-up' into one larger 'metro-page'.
Online strategy, structure & priority
In this section Gib Olander started by saying that it was important to streamline processes with software solutions.
In discussing his typical multi-location strategy, Brian Anderson stated that each case is different and every business can be different. However, the process would always start with an audit which involves looking for typical issues such as duplicate content, NAP discrepancies, etc. With this in mind, the human element is always required, rather than simply relying on tools.
Brian added that it was important to look at all the separate locations and really break down what their strengths and weaknesses were – looking at everything from bounce rate to conversion, etc.
"Rankings are important, it's the eye candy, but results are what really matters, and it's important that you address both." – Brian Anderson
Andrew Beckman suggested that most of the typical problems he encounters are based around visibility – the fact that multi-location clients are not being found for geo-modified phrases. It's important to ensure that basic tracking goals are in place.
Organic SEO is usually the focus for multi-location clients, and their ability to be found is their priority.
"Organic search is the gold of that consumers path to purchase" – Andrew Beckman
On the subject of whether multi-location clients see more organic traffic from local or organic listings, Andrew suggested that inherently, the local listings queries are higher as long as google is displaying maps within that specific query. However, it's important to keep in mind that local listings  appear top of fold, and on a mobile device there will usually be just one paid results above the local listings – so your focus should definitely fall on the local side.
However, Andrew fired a warning shot that "the writing is on the wall" now that Google takes more notice of organic signals for local search (Google Pigeon Update). Don't focus too much on one or the other.
When looking at priorities for a multi-location business, Gib Olander said that he always started with data.
In terms of converting customers with data – that means understanding who your customers are, understanding the geography of your locations, and understanding the context behind the buying decision of the purchaser.
"One of the great things about local is that it's so close to that zero moment of truth, especially with local mobile – we start there". – Gib Olander
Impact of Google's Doorway Page Algorithm Penalty
Following the recent update on doorway pages from Google, we looked closer at how this may affect multi-location businesses.
Andrew Beckman defined a doorway page as those pages that typically target a specific query but are light on content and built simply to target long-tail terms. Oftentimes, the traffic funnels users into a specific landing page that captures a telephone number, or leads to a form to fill out, etc.
Andrew suggested that Google would be aiming this update more at local businesses who seem more like affiliate marketers, rather than your typical bricks & mortar companies. Andrew stated his belief that if you have 200 locations for example, as long as those location pages are properly formatted with rich content, marked-up content & structured data – then you're likely to be pretty safe. The doorway pages update is more for companies that do not have a local office in that particular location.
Brian Anderson agreed that doorway pages were typically designed to grab traffic from long tail phrases – and that crucially, these pages cannot usually be found from site navigation.
These types of pages differ to location pages because they lack unique content. However, if each location page had multiple pages linking to it that were designed purely to drive traffic – then these might be the sort of sites that are going to get punished.
Gib talked about Service Area Businesses (SAB's) and noted that it's probably aimed at those SAB's that want to rank in a specific local area that they don't even serve in.
Andrew finished by saying that although we don't know how quickly the doorway update is likely to take effect, the Google announcement essentially serves as an advanced warning. Hopefully sites that start to think about their sites a bit more, adding some richer content  etc.
Leveraging the Power of the brand
In considering pros and cons of working with clients that have a big brand, Andrew said that businesses which have been around for 20, 30, or even 40 years will find that their brand carries a lot of weight. Firstly they have a lot of site authority, and over the time that they have been in business there will likely have been a lot of link acquisition.
In terms of where and how these 'big brand' companies can improve, it means looking at location pages, building out content, but also having a good blog, and communicating with users. Having content that gets links and can be amplified is of course important.
Andrew continued by suggesting that a typical way to boost a multi-location company with a strong brand is to look at the many online mentions they are likely to have, and consider requesting that those mentions link to location pages – rather than just the brand home page.
Another advantage for multi-location companies with big brands is that there is lots to talk about with their history, long existence, and potentially hundreds of locations. There's also local events they can take advantage of, recent commercials they can talk about, and lots of strategies that can go into a brand, to take advantage of the shift that Google is making towards the local environment.
Brian then stated that, of course, larger brands have a higher authority which gives them the advantage to rank a page relatively easily. For smaller companies, it's not that easy as they don't have the natural advantage of an authoritative website.
However, one advantage for smaller clients is that they will often convert better with less traffic. Brian stated that he had often seen an almost 60-70% higher conversion rate for a truly local business.
"Smaller clients will often convert higher than our national clients because people are looking to connect with a business on a truly local level" – Brian Anderson
Gib echoed that sentiment by suggesting that a truly local business can really tap into the heart of its local community.
"The small locations have their finger on the pulse of the community sometimes a little better, so they can get involved in truly local content" – Gib Olander
Gib added that the challenge that brands have, is to empower their locations to create good, rich content at the location level, so that they can compete with all those individual business owners that are creating localized content.
Citations, reviews & content at scale
Andrew stated that the way his team deal with citations at scale, was to basically use a combination of aggregators and then go directly to as many as possible in a manual fashion. This process is then backed up by tools which help them find out where tweaks and changes to data are required.
Brian confirmed that he also combines both the manual citation building process with the use of data aggregators, and named the main citation building tools that were used:
This tools can be used to carry out research and auditing tasks. Brian also confirmed that he uses BrightLocal's recent free resource for the Best Niche Citation Sites for 41 Business Categories.
"40/50% of local seo is handling the citations correctly" Brian Anderson
In terms of building citations for large franchise clients, Brian stated that he would typically get the most important 8-10 citations manually, and then rely on the aggregators to fill in the gaps. This process would be followed up 90 days later with another audit, a competitor analysis, and more manual submissions where required.
This hybrid approach works well if you have a smaller team.
Gib stated it was critically important to get the data right, as it's the foundation to build everything on. He also confirmed that he relied heavily on data aggregators for citation building.
Due to Gib's background at Localeze, he was also aware of a lot of the nuances that the various data aggregators had, which can help to organize and structure the data in a more efficient manor. There are ways to supply more coherent data, and that our users should work with Localeze reps to learn all about the data you can submit.
Gib also noted that it was time to get your data into Apple Maps, and also to start thinking about Foursquare.
"I think Citation building, or local data management, is the foundation layer" – Gib Olander
Best kept secrets for multi-location businesses
We asked our panelists to give us their best piece of advice for anyone optimizing a multi-location business.
Gib Olander:
Use software to automate the process as much as possible. Utilize and create content and understand how to make it work at scale. This content with the strength of a brand or multi-locations will reap "tremendous results".
Andrew Beckman:
People + platforms. Automation tools should be used in conjunction with people. Don't just think about 1 tools as the be all and end all.
Also, think about SEO in general. The recent Google updates have essentially forced people to build authority on their sites.
Brian Anderson:
Brian stated that there is simply no easy answer, and that you tools and oversight. That means considering the full range of processes:
Content
Onsite SEO (foundation)
Citations
Quality of links
Velocity of reviews
Many thanks to our 3 great panelists for taking part!
About InsideLocal Webinar Series
BrightLocal & the Local Search Forum have teamed up to deliver an exciting series of local search focused webinars. The 'InsideLocal' webinar series explores the most important, most topical & most exciting areas of local search marketing.