On May 20th we hosted another InsideLocal expert webinar in conjunction with the Local Search Forum.
In 'Understanding Mobile SERPs & User Behaviour' we were joined by 3 local search experts; Max Minzer, Bill Hartzer & Aaron Weiche.
Watch Webinar Recording:
Our Expert Panelists
Max Minzer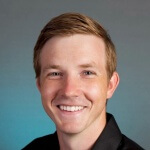 Max is the owner of ReEngage Consulting, a digital marketing service based in the Greater Seattle area. As a local search specialist, Max consults for small businesses and corporations in a wide range of industries helping them gain visibility online. Max is the creator & moderator of the Local Search G+ community, as well as the host of Max Impact, a weekly digital marketing show delivering insights and advice to help grow your business. Follow Max on Twitter & G+.
Bill Hartzer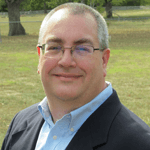 Bill is the Senior SEO Strategist at Globe Runner, based in Dallas, Texas. He is a frequent industry speaker at conferences such as Search Engine Strategies & PubCon, and he contributes regularly to Search Engine Watch, Search Engine Guide and his own siteBillhartzer.com. With over 18 years of online marketing experience, Bill is also one of the original founders of the Dallas/Fort Worth Search Engine Marketing Association. Follow Bill on Twitter & G+.
Aaron Weiche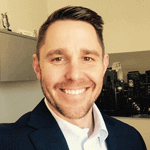 Aaron is the COO of Spyder Trap, a Minneapolis Marketing and Technology Firm. Aaron helped found MnSearch, is a faculty presenter for Local University and has 15 years experience in mobile, search engine marketing (SEM & SEO), local search, social media and other online marketing strategies. In addition to this, Aaron regularly speaks at local and national events on all of these subjects. Follow Aaron on Twitter & G+.
About this Webinar
Agenda:
Agenda:
Mobile: Why is it is such a huge opportunity for Local Businesses?
Changing User Behaviour or just a change in device?
Algo Differences – Desktop vs Mobile
Adapting Marketing Strategies for Mobile
Local Apps vs Maps Apps vs Mobile Search
Time & Date:
Monday 11 May 2015
67 mins
Local Search Forum Link:
About InsideLocal Webinar Series
BrightLocal & the Local Search Forum have teamed up to deliver an exciting series of local search focused webinars. The 'InsideLocal' webinar series explores the most important, most topical & most exciting areas of local search marketing.