On May 27th we hosted another InsideLocal expert webinar in conjunction with the Local Search Forum.
When a local business serves a wider area than just its immediate town or city, it can be difficult to rank in local search results, particularly as Google prioritises businesses that have a physical location in the search area. For Service Area Businesses such as contractors, this is particularly crucial.
In 'Best Tactics to help you Rank Outside your Local Area' we were joined by 2 local search experts; Andrew Shotland & Joy Hawkins, to discuss & debate the best tactics of achieving local SEO success outside of your immediate local area.
Watch Webinar Recording:
Our Expert Panelists
Andrew Shotland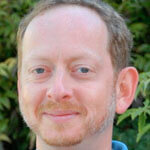 As a former head of business development for InsiderPages, Andrew is the owner of Local SEO Guide where he provides clients with SEO and SEM consulting services. We have been fortunate enough for Andrew to join us on some previous InsideLocal webinars, including Local Ranking Factors Discussed & Discussing the Impact of Pigeon Update, which both took place in November 2014. Follow Andrew on Twitter & G+.
Joy Hawkins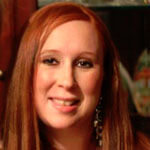 Joy is Marketing Director at Imprezzio; an online marketing company that currently works with over 1,300 small businesses in the United States and Canada. On top of this, Joy has been a Google Top Contributor since February 2013 and has been working with small businesses in the Online Marketing industry since 2006. Joy previously joined us on an InsideLocal webinar to discuss the Impact of the Google Pigeon Update. Follow Joy onTwitter & G+.
About this Webinar
Agenda:
Agenda:
Managing Clients & Setting Right Expectations
How does Google set 'Ranking Radius'
Tactics for Ranking Outside Local Area
Tactics for Service Area Businesses
Time & Date:
Wednesday 27 May 2015
59 mins
Webinar QA / Chat Log:
About InsideLocal Webinar Series
BrightLocal & the Local Search Forum have teamed up to deliver an exciting series of local search focused webinars. The 'InsideLocal' webinar series explores the most important, most topical & most exciting areas of local search marketing.