Ranking Your Local Business: What Are The Best Local Search Ranking Factors?
Getting a local business to rank high on search engines is getting much more difficult. Local SEO has become more competitive because more and more businesses recognize that they need to optimize for local search. Google has also slowly taken away prime spots from local businesses on the first page of Search Engine Results Pages (SERPs) by decreasing the number of local results that show up in the Google "Local Pack" – dropping the number of businesses displayed from seven listings to three listings (with one of those expected to be paid-for soon.)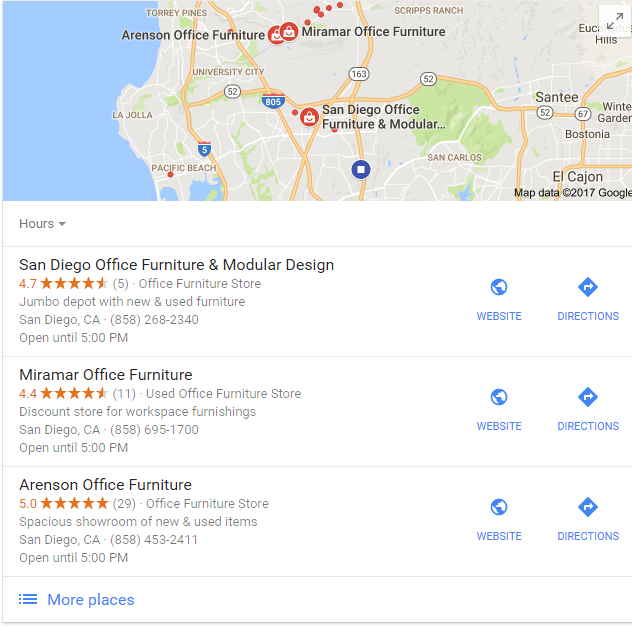 Local search ranking factors have also changed drastically over the past few years, making it much more difficult to rank for local search keywords. If you work with local businesses, understanding this changing local SEO environment is crucial.
There are specific search strategies you can take to help your business (or your client's business) rank on local search results. Here are some important factors that influence local search visibility that you can start using today to rank higher.
Keywords Count in Local Search Rankings
The Internet and everything on it is based on keywords. Keywords are the phrases people use to do a search for your local business. Selecting the right keywords is one of the most important aspects of ranking your website higher in search results.
When you plan your keyword strategy, think about what questions your customers would ask when they look for the types of products or services you offer. Don't use jargon or industry terms that your consumers are not familiar with. Think like they do. Also, try to use your city's name in approximately two spots on your website pages. Also, be sure to use keywords in your site's Title and Description meta data/tags.
To find very detailed information on keywords, check out What are Keywords and How to Effectively Use Them to Rank Higher on Search Engines.
Claim Your Google My Business and Bing Places for Business Pages
Many businesses don't realize that Google and Bing give you a FREE page on their search engine. By claiming your business on Google My Business and Bing Places for Business you will increase the likelihood of showing up in search results when people search for your local business. Your business will show up on any type device and you'll get exposure on Google Maps, too.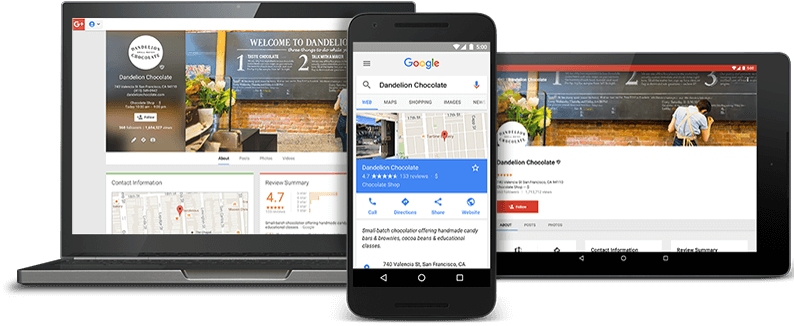 Claiming your Google My Business and Bing Places for Business pages requires a few specific steps. Start with these great tips on how to claim and optimize your Google My Business listing. Bing also makes it super simple to claim your listing. If you're a digital marketing agency doing work on a local client's behalf, it's important that you understand that you cannot claim a Google My Business listing on the business' behalf. The owner of the business must claim the listing and then make you a manager of their listing. However, Bing has set up an agency option for managing clients' Bing Places for Business listings (which is awesome!)
One important thing you need to provide on your Google or Bing business listing is the physical address of your business (no P.O. Boxes allowed.) If you run your business out of your home or are a service business where you don't have walk-in customers coming to your business, don't worry. There's an option for service businesses. By selecting this option, you can suppress/hide your physical address.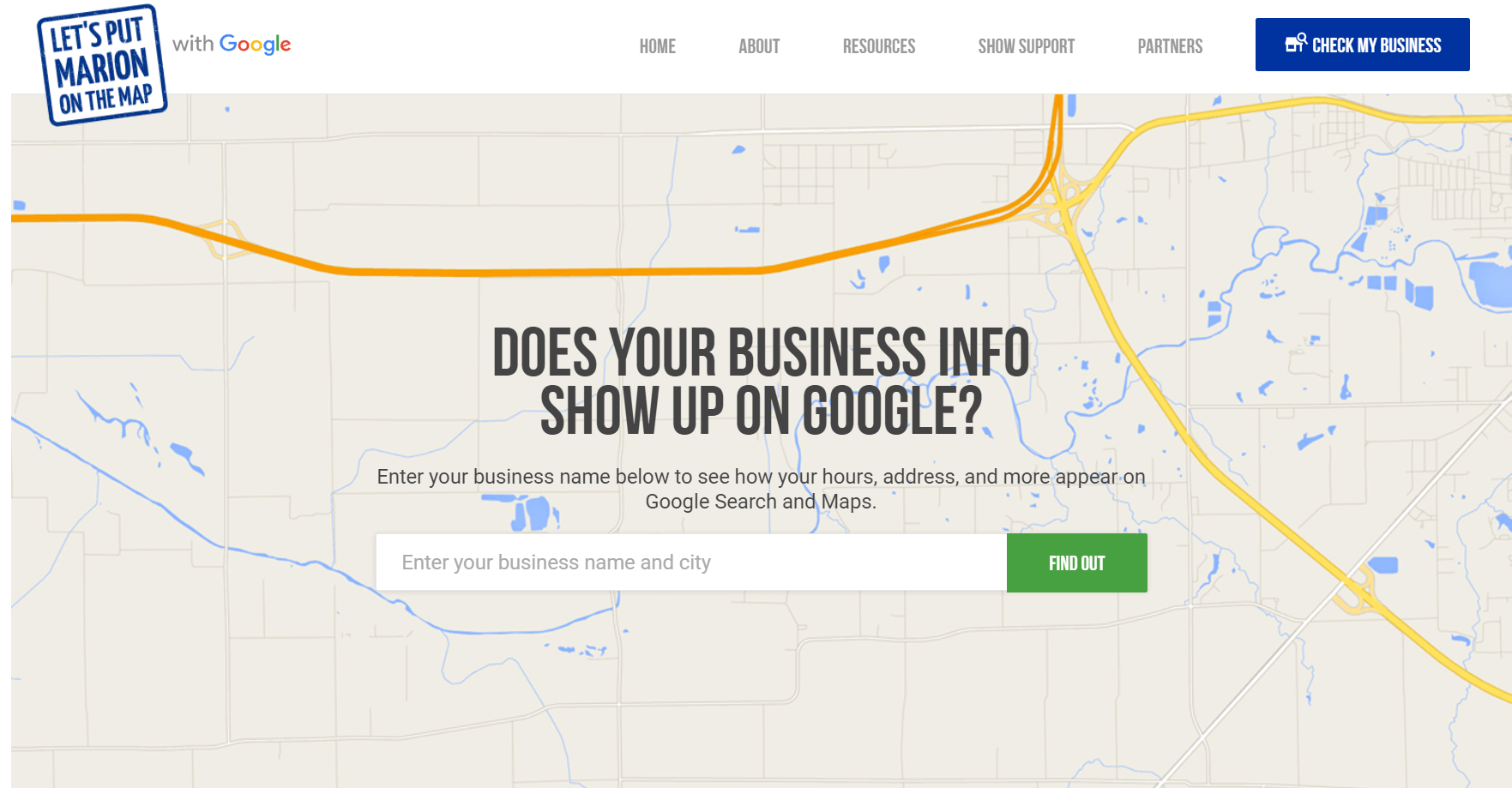 Also, be sure to fill out as much information as you can — including your logo, photos of your employees, products, list your office hours, types of payments accepted, etc. If Google or Bing ask for a piece of information, give them something!
If you haven't claimed your pages on Google and Bing, this is the first place to start when trying to rank higher on the search engines.
Write Localized Content
If you want to compete locally on search, focus on creating some content about your city or local area on the pages of your website. Try and tie what's going on in your local area to your business. (Regularly writing content for your website or blog is not optional if you're a local business – these days it's mandatory.) Here are some content ideas:
Write blog posts that talk about news, local events and activities going on in your city and surrounding cities
Mention promotions or specials you're having at your location
Write or create videos about charity events your business participates in or supports
If you service several locations, create city-specific pages on your site (just make sure that every page has distinctly different — and quality — content. Don't just change the header with another city name just to try and fool Google. It won't work.) Quality counts.
If your business has more than one location (like a bank, medical practice, dentist, chiropractor, mechanic, etc.), create a separate page with each of the locations' name, address, phone number, office hours, etc. Not only will this make it easier for the people visiting your site to find the specific locaton they're looking for, it could also help you rank for each of the cities your locations are in.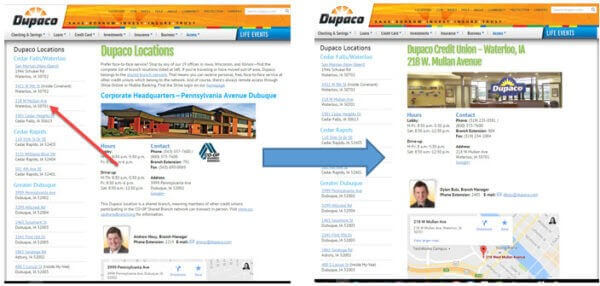 The amount of content that search engine like has varied over the years. Right now it's recommended that you write at least 1,000 words of quality content on each page. Sprinkle the city's name you're trying to rank for a few times throughout the content of pages – if it makes sense to do so. (But don't overdo it!)
Online Business Directories
Online business directories are the modern-day equivalent of the old-fashioned Yellowbook. Sometimes you'll hear the term "citations" when online directories are mentioned.  Citations are any site that has a business' name, address and phone number on it. (Not all citation sites are online business directories, though.) Examples of online directories are Yelp, MerchantCircle, Foursquare, Citysearch and others. Directories are a great way to get backlinks to a business' website. Since Google considers many of these "citation" sites as quality, trustworthy websites, a local business' listing on a directory can often show in top search results on the search engines – which is a huge bonus!
In fact, many of these high-quality online business directories dominate the top search results. Take a look at the example shown below. These are the SERP results when the keywords "restaurants in Tulsa" are searched for on Google. You'll see that the first page of Google is almost exclusively filled with online business directories.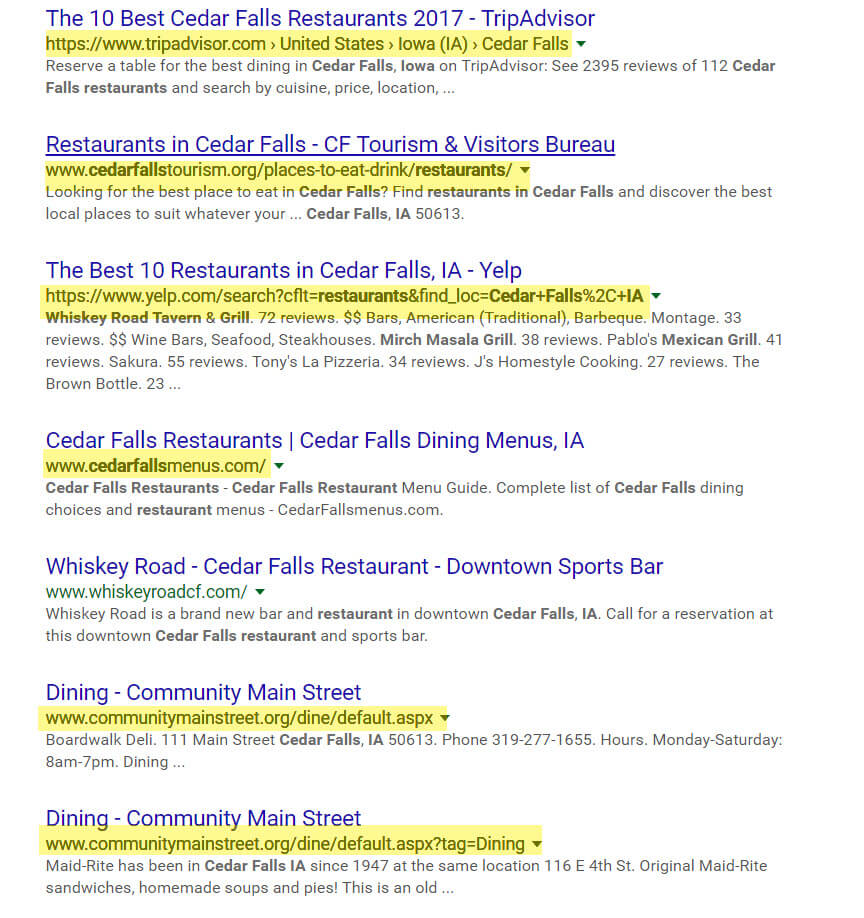 It's important that you check your business' listings on as many of these high-quality directory sites as you can. Your main goal is to ensure that your company's name, address and phone number (NAP) is correct – and consistent – on as many of these citation sites as possible. This means that if one directory site has your address listed as "114 1st Ave." and another has your address as "114 First Avenue," the search engines can't distinguish which address is correct – so they may elect to show a competitor that has consistent NAP information instead of showing your business in the search results. Checking and claiming these online directories can be a tedious process, but it's well worth the time.
One way to do this efficiently is to use an aggregator service, like Infogroup, Neustar, Factual or Axciom. These aggregators have partnerships with a variety of high-quality online business directories. Once they have all your business information, they will then "push" that information out to citation sites and other key data aggregators. Additionally, there are citation services that will actually do all this work for you! Getting your online business directory listings "claimed" and optimized can help your local search rankings tremendously so it's well worth the effort.
Reputation Marketing: Get as Many 5-Star Reviews as You Can!
Online reviews are an important SEO component to ranking higher in search engines. Not only do online reviews correlate with higher local rankings, but positive reviews can also help you get customers. In a recent study by BrightLocal, it was found that 78% of consumers go to, contact, or visit a business's website after reading positive reviews.
But how do you get reviews from your happy customers? Just ask! It was found that 70% of consumers that are asked to leave reviews go on to do so!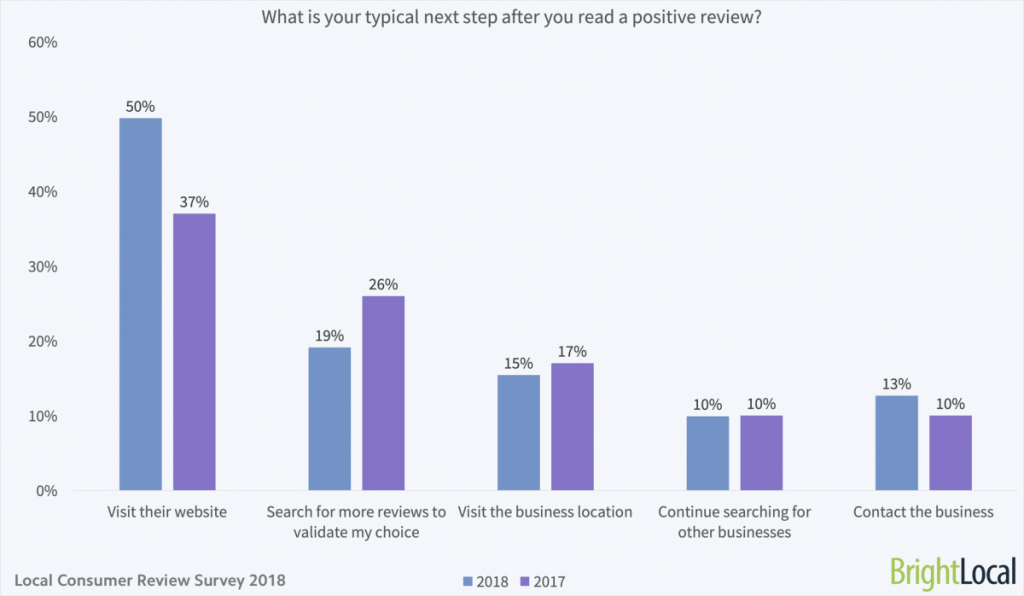 When you ask a customer to leave a review for your business, be sure to provide the customer the exact URL of your business' review site preferences (e.g., facebook.com/mybusinessname). If a person has to hunt around on Yelp to find your business, they're less likely to leave the review. Don't make them work for it!
Getting reviews on your Google My Business listing is also a HUGE local search ranking factor – so try and get a solid number of 5-star reviews on Google My Business first. (Google can also show third-party reviews from other review sites in your Google listing, so it's a good idea to get your customers to leave reviews on a variety of review sites (e.g., some on Google, Yelp, Foursquare, TripAdvisor.) Share the love!
Caution: Don't ask for reviews from all of your customers at one time. (I once had one client say they were just getting ready to send out an email to all of their 2,000 banking customers, requesting online reviews. I had to tell her to s-t-o-p!) Asking for multiple reviews at one time will backfire because a) it doesn't look natural to the review sites or to potential customers, and b) those reviews could be hidden or not posted because they look suspicious to the review sites. (Yelp is notorious for suppressing online reviews for a variety of reasons.)
Backlinks Are a Good Thing – If They're From a Good Site
Getting backlinks to your site can be a difficult task – but getting links back to your site are crucial to adding validity to your site in the eyes of the search engines. Talk to your local Chamber of Commerce, Better Business Bureau or other complementary local businesses and see if they will link back to your site if you link to theirs.
One thing you want to be careful of is bad backlinks. One way you can check to see a site's "quality" to determine if they're a link-worthy partner, is to download the Moz Bar Chrome extension. When you visit a site, check the Moz Bar and see what the site's Page Authority (PA) and Domain Authority (DA) are. The higher the numbers, the better the quality of site. Also, look at the Spam Score. In this case you want to look for a LOW number. If you see a high Spam Score, chances are the site is bad news and you should not try and get a backlink from the site.

Want to learn more about local SEO ranking factors?
Local SEO Guide recently came out with the results from their Local SEO Ranking Factors study. This study shows that more complex (and diverse) SEO strategies are needed to get a local business to rank high. It's a great resource to turn to for more ways to improve your local search rankings.