It's all go for Google Posts at the moment. Hot on the heels of content from Google posts appearing in local finder results, Google have just announced a new view for Google My Business profiles that brings 'offer'-type Google Posts to the fore.
The 'Offer' post type has been around since the very start of Google Posts, but only now has one type of Post been given a preferential position in the crammed real estate of Google My Business profiles.
According to Google's announcement, when viewed on a mobile device, any offer posts will appear right below the key business info, above even reviews (if the below image from the announcement blog is to be believed). This position doesn't seem to be replicated on desktop, though the Offers view is present.
Source: Google
What Are Google My Business Offer Posts?
Offer posts in Google My Business allow you to promote sales, coupons, discounts, or deals that your business is currently providing. You can even create an exclusive promotion just for your Google My Business listing. These posts include a bright yellow tag (on desktop and mobile search) that help to draw a searcher's eye.
How Can Local Businesses Use Offers in Google Posts?
Any opportunity to take more control over what appears in the top part of Google My Business profiles really should be grabbed by the horns, and this is no exception. No matter the business type, even if there aren't any offers currently running, I'd recommend being a bit creative and devising an Google My Business offer that shows the brand in a positive light and provides a great first impression.
One idea particularly suited to presenting a great first impression is offering a small discount for first-time customers. The images in Google Posts really catch the eye and bring GMB profiles to life so choose a good-quality photo authentic to your business (no stock photos, ideally) or a well-designed graphic that you think will appeal to your audience.
How Do You Post an Offer on Google My Business?
It's really easy to post an offer to Google My Business. While the new announcement post suggests using the Google My Business app to post offers, you can do exactly the same on desktop devices.
Click 'Posts' in the left-hand column
Click the 'Offer' tab in the popup
Upload your image
In 'Offer details' write some brief information about your offer, though try to do so in a way that makes the business personality memorable. (Remember that this could be the first thing a potential customer sees that's actually written by the business!)
In 'Offer title' write an immediately eye-catching title for your offer
Add a Start Date and End Date for the offer (you can even add times of day if you want to get really specific)
Add a Coupon Code (if applicable)
Add a URL the customer will need to use to redeem the offer (if applicable)
Add text of any terms and conditions applicable to the offer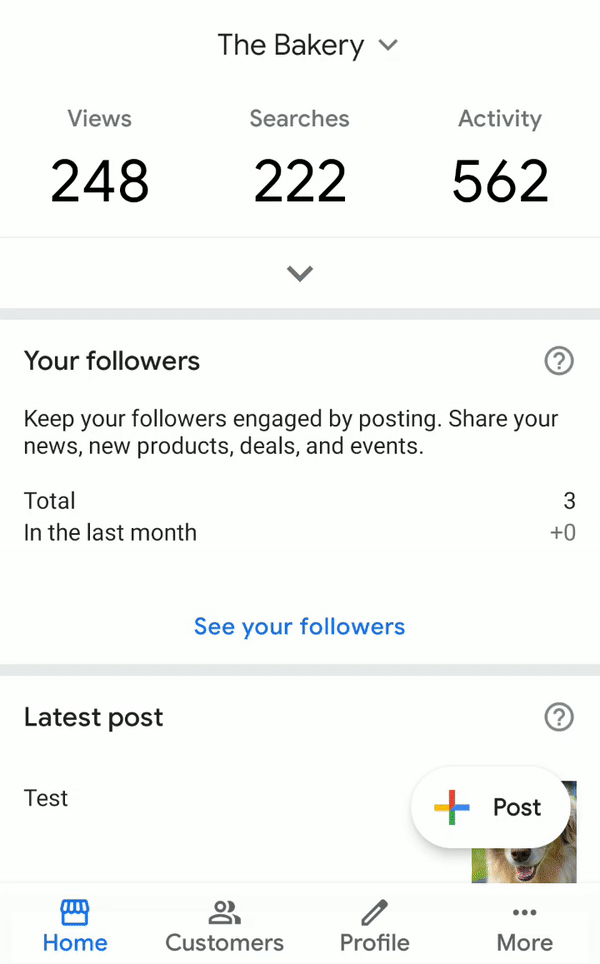 Source: Google
You can then preview your offer, publish it to the Google My Business profile, and use Google Post Insights to monitor post performance.
We'd Love to Hear What You Think
Are you seeing increased engagement from offer-type Posts thanks to the new 'Offers' view in GMB? Have you had particular success with a certain offer or post type? Is this renewed focus on Google Posts tied to the demise of Google+? Let us know in the comments below!